Vanessa Williams Stuns in a Tight Black Dress Featuring 9 Leather Belts and a Metallic Choker
From the first African-American to win Miss America to a star in the quirky fashion-based series "Ugly Betty," Vanessa Williams sure has enough wisdom regarding beauty and style. 
Vanessa Williams wore a tight black dress, looking stunning as always. She donned it with 9 leather belts and a metallic choker in a new post she shared on Instagram. 
Williams pulled out those pageant skills with a look of intense attitude, giving fans a hand on the hip and a no-nonsense look. Her glasses, along with her outfit, matched this mood exactly.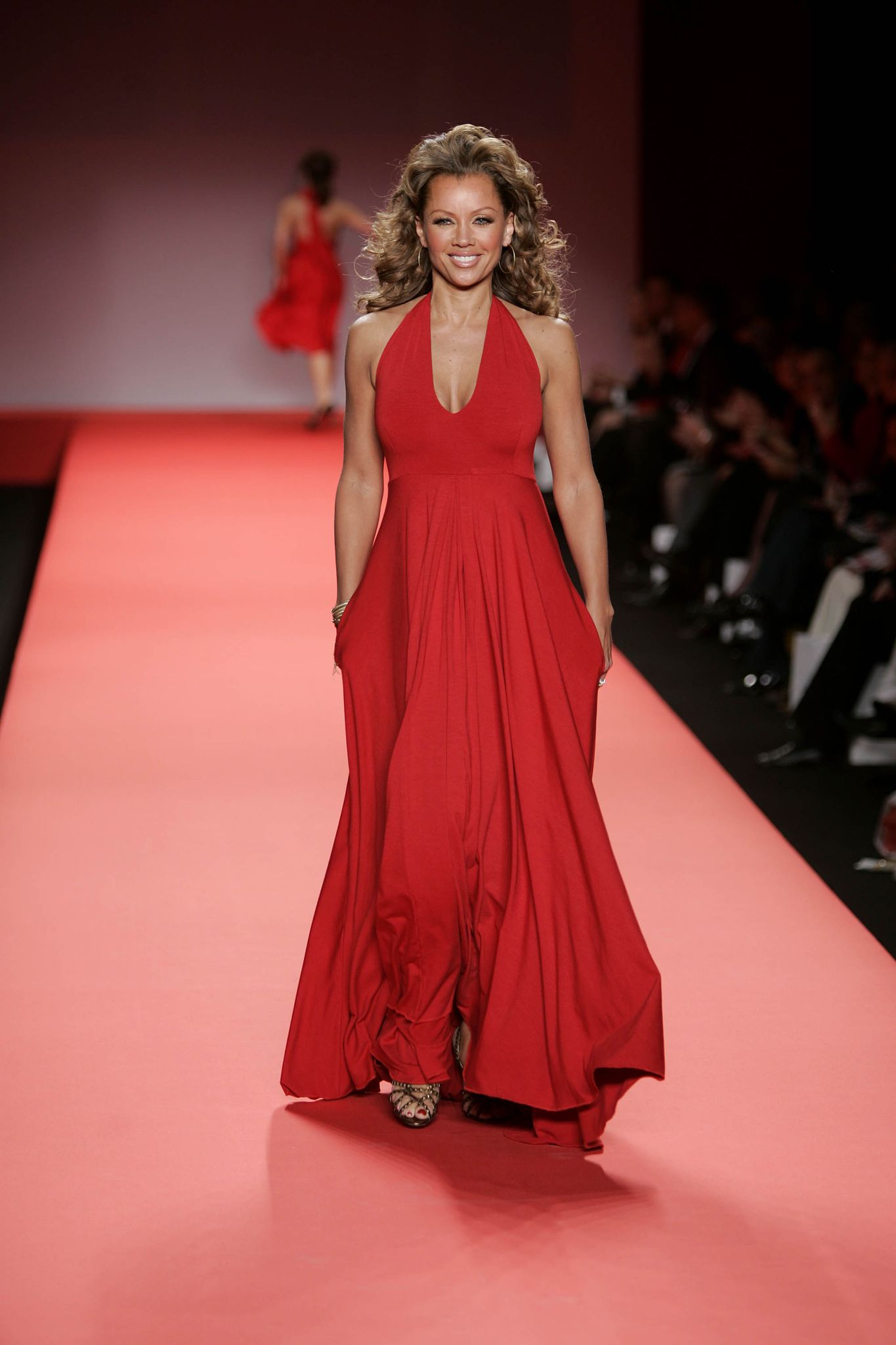 IN-OFFICE STYLE
Her black goth-office dress hugged her body, flaunting her curvaceous figure as her hand laid on her side, revealing her thin waist and showing off her voluptuous body even more. One fan commented: 
"Work work work work????????."
This remark could have been a reference to Williams' almost professional yet hauntingly dark and dominant look. She exuded a boss-lady essence while still maintaining an alluring edge. 
A MUSICAL REVIVAL 
This outfit is for more than just style; Williams is dressed as Nance Trace, a character in the television series "Girls5Eva." Her post also consists of other pictures of actresses who play alongside her in the show. 
Williams wasn't shy to admit that she has had some slight modifications done.
Fans and followers loved it all, complimenting Williams on her fashion taste as well as excitedly commenting on the return of the group. The post grabbed around 12,000 likes so far. 
FASHIONABLE TEMPERAMENTS
Near the end of last year, Williams took her fashion savvy to the next level, striking poses in a special T-shirt. Each pose was pasted on the shirt meant to elicit different types of moods.
The shirt had four different pictures of the model and actress herself. Each picture showed off a different temperament such as "savage," "classy," and "ratchet."
COMFY AND STYLISH
The "Ugly Betty" star doesn't only wear fabulous clothes; she also creates clothing brands such as her HSN fashion line which she launched in 2019. Speaking about the venture, she expressed: 
"Comfort is important. The older I get the more my feet hurt."
This comfort-based approach applies to many areas. Williams expressed that she wants fashion in her line that eases the malaise of airline travel. 
Fashion and beauty tend to go hand in hand. Williams wasn't shy to admit that she has had some slight modifications done. Her daughter Jillian (31) admitted that she hopes she will look as young as her mother.
Even someone as gorgeous as Williams has their insecurities. She confessed that when she married her second husband, who is six years younger than her, she was scared that she was too elderly for him.