Serena Williams' Daughter Olympia Spills Secrets to Mom and Dad during a Trip to the Spa
Young Olympia Ohanian proves to her parents that she knows more than they assume by spilling secrets during a spa day with her mom and dad.
Tennis champion Serena Williams is a mother of one. She shares her adorable mini-me with husband Alexis Ohanian, a businessman. These two have been married since 2017, two years after they first met.
They welcomed their only child and daughter in 2018. The couple has since dedicated quality time to spend with their mini-me irrespective of how tasking their careers may seem.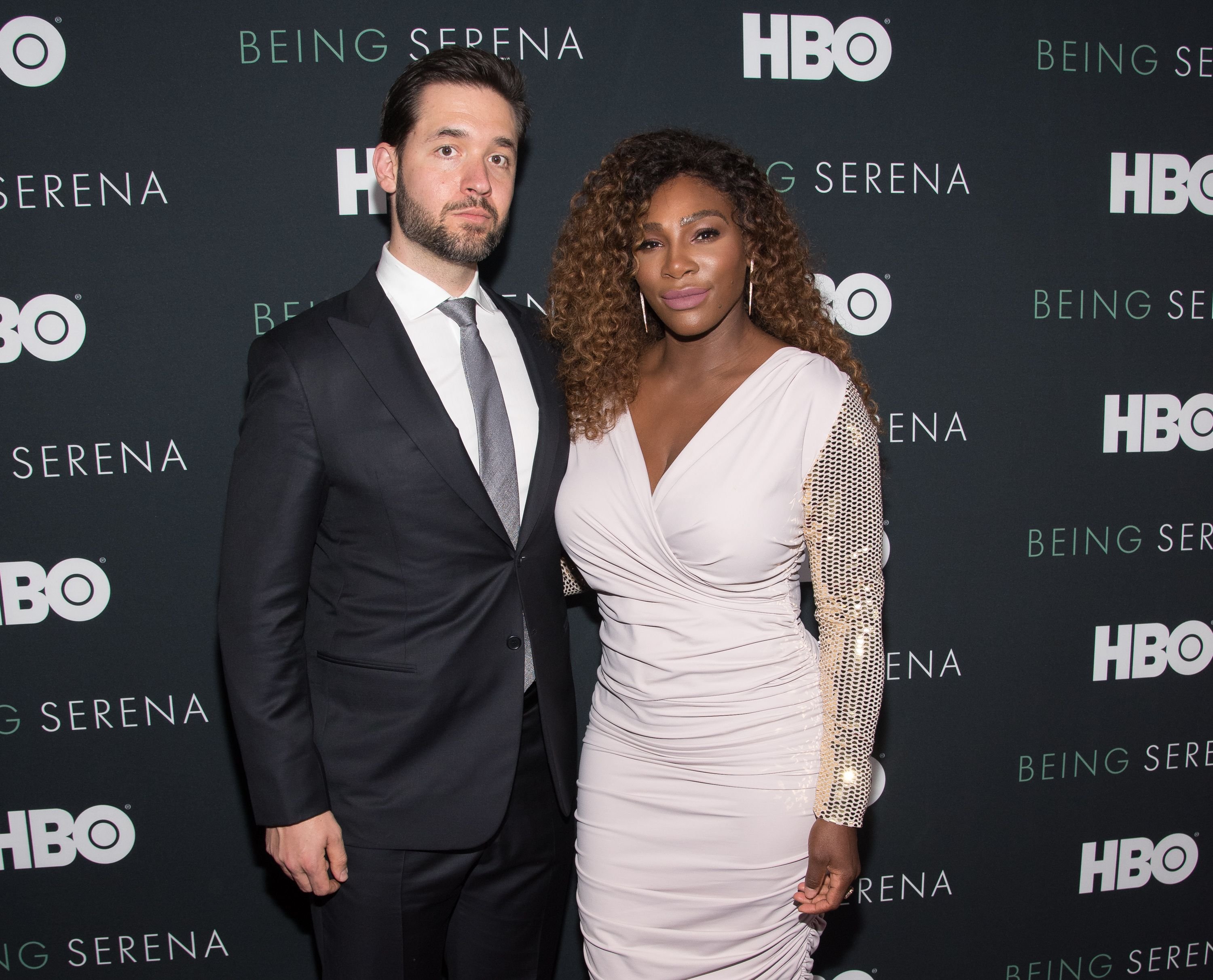 Recently, the family of three chose to ease up stress by enjoying a spa date. An image shared online showed mother, father, and child in a spacious jacuzzi filled with water, and a caption from Williams read:
"A day at the spa and @olympiaohanian started spilling secrets."
The caption was not far from the truth because the tennis champion cupped both hands around her mouth while wearing an unbelievable look and staring at her child.
At the same time, Olympia's face glowed with a smile. The youngster seemed ready to wow her parents with the secrets; the image showed that she gesticulated while speaking.
A few weeks ago, a fan asked if Ohanian had problems being referred to as Serena Williams' husband.
For the spa date, the entire family dressed in simple outfits. The toddler rocked leaf-green-colored swimwear. Her mom opted for a pink outfit, while Ohanian was shirtless and possibly had shorts on.
It was hard to ascertain the expression on Ohanian's face, but his widely spread arms around the jacuzzi made it convincing that he was relaxed—after all, the day was for relaxation.
For the business mogul, taking a break from work and relaxing was a bit challenging at first because he often worked hard to put the business in order.
However, after meeting his wife, the story changed for the better. She convinced him to take some time to unwind and learn to unplug despite the busy schedule. 
Now, they schedule several memorable events to engage in fun activities as a family— playdates where mother and daughter sometimes twin in matching attires, and romantic dates for the lovers, leading fans to applaud their unique bond.
The power couple maintains a respectable and humble relationship while being supportive of each other. A few weeks ago, a fan asked if Ohanian had problems being referred to as Serena Williams' husband.
He revealed that it could never be an issue and added that even if fans refer to him as Olympia's dad, he would not mind the nametag.