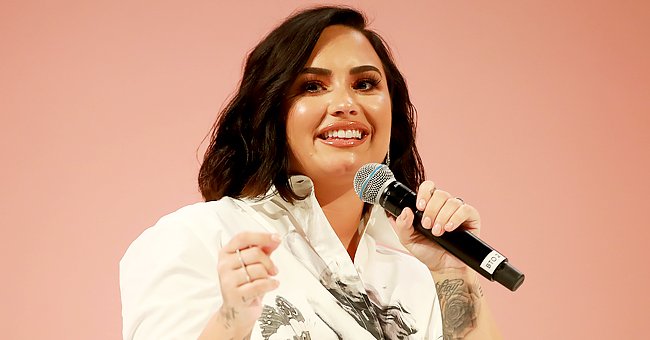 Getty Images
Demi Lovato Gets Real About Her Struggles with Addiction – Her Journey from Her First Rehab Stint to Now
Demi Lovato has been open about her battle with an eating disorder and addiction since her rise to fame. Following her first stint in rehab, the singer has experienced several relapses and a death scare.
Substance abuse, alcoholism, eating disorder, singer and actress Demi Lovato has seen it all. Yet, the star, still a work in progress, was determined to keep going strong.
In her docuseries, "Demi Lovato: Dancing With The Devil," the 28-year-old opened up about some of the lowest points in her struggle with addiction. She has also discussed her resolve to maximize her "ninth life." Before this final resolution, Lovato's addiction journey had several tipping points.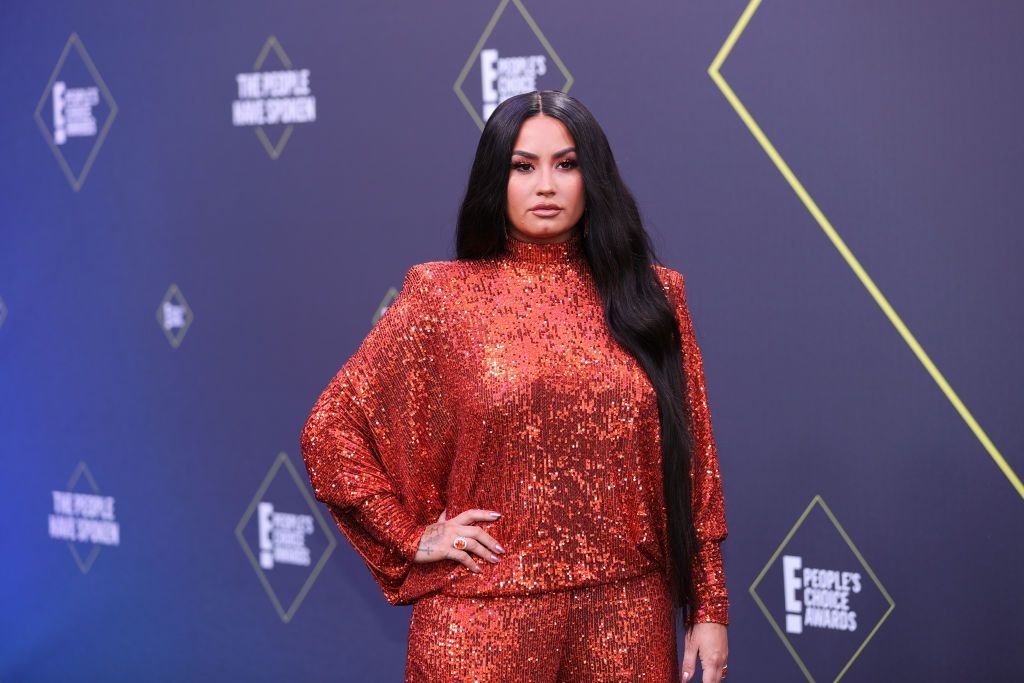 Demi Lovato at the 2020 E! People's Choice Awards at the Barker Hangar in Santa Monica, California on November 15, 2020 | Photo: Getty Images
The "Sober" singer experienced her first stint in rehab in 2010. The then-18-year-old knew her struggles were real after getting into a fight with one of her backup dancers while on tour with the Jonas brothers. Hence, she sought treatment.
Her earlier encounter led to the discovery she suffered bipolar disorder in addition to her alcoholism, drug addiction, and eating disorder.
She entered rehab again in 2013 to deal with those struggles after realizing she'd hit rock bottom, earning her six years of sobriety.
In a 2012 interview, Lovato revealed she indiscriminately self-medicated, drank, and used drugs just to numb her pain. It became so bad she could hardly go 30 minutes without cocaine, the songstress disclosed in 2013.
After staying sober for six years, Lovato threw in the towel. In her song, "Sober," released in June 2018, she revealed she had a relapse after six years, also apologizing to her parents and fans via the lyrics.
One month after the song's release, the world witnessed what it entailed to relapse for real. Lovato experienced a close call with death after overdosing in her LA apartment and ending up in a hospital.
Lovato's journey so far came with several relatable lessons.
In her recent docuseries, the star opened up about experiencing three strokes and a heart attack during that hospitalization. Subsequently, she endured another 3 months in rehab.
BATTLING EATING DISORDERS
While appearing on "The Ellen DeGeneres Show" in 2020, Lovato admitted that an eating disorder relapse and being left alone by her former team when she needed support led to her 2018 relapse.
Notably, Lovato's struggle with eating disorder is as real as her addiction battle. Since her childhood, Demi Lovato has battled with bulimia, a disorder her mom struggled with before her. Despite seeking treatment for the condition over the years, her recovery was a continuous journey.
In an Instagram post from May, the star shared a mug with the inscription, "I am worth it," and the National Eating Disorder symbol for recovery.
She accompanied it with a powerful message on her ED struggles so far and how the symbolic mug inspired her to keep pushing through.
Lovato has come so far in her journey with addiction. While she has strived to beat some of these addictions in the last decade, she was cutting herself some slacks rather than go all in. Hence, the recent announcement she was becoming California sober.
The term described the process of abstaining from all substances except marijuana and alcohol. On April 20, the star openly identified with the cannabis community by sharing a picture of herself smoking marijuana in honor of "420 Weed Day."
Other celebrities who have endured stints in rehab include Ronnie Ortiz-Magro, Bam Margera, Ben Affleck, Britney Spears, Cory Monteith, David Arquette, Kelly Osbourne, and Demi Moore, among others.
Breaking the chains of addiction is admittedly a daunting process, and Lovato's journey so far came with several relatable lessons. What mattered was the willingness to take those baby steps, knowing they'd eventually add up to become a complete recovery.
Please fill in your e-mail so we can share with you our top stories!