Who Is Ricky Martin's Husband Jwan Yosef? Meet Father-of-4 and the Man Who Stole His Heart
Puerto Rican singer Ricky Martin has been in a relationship with Syrian-born Swedish artist Jwan Yosef for years. They share four children but are willing to have even more.
Yosef and Martin's love story is one of a kind. The singer revealed that he was scrolling through Instagram one day when he stumbled on one of Yosef's art pieces, and he loved it.
Martin's husband, born in Syria in 1984, holds a Bachelor of Fine Arts degree from Konstfack University College of Arts in Stockholm and a Masters from the Central Saint Martins in London.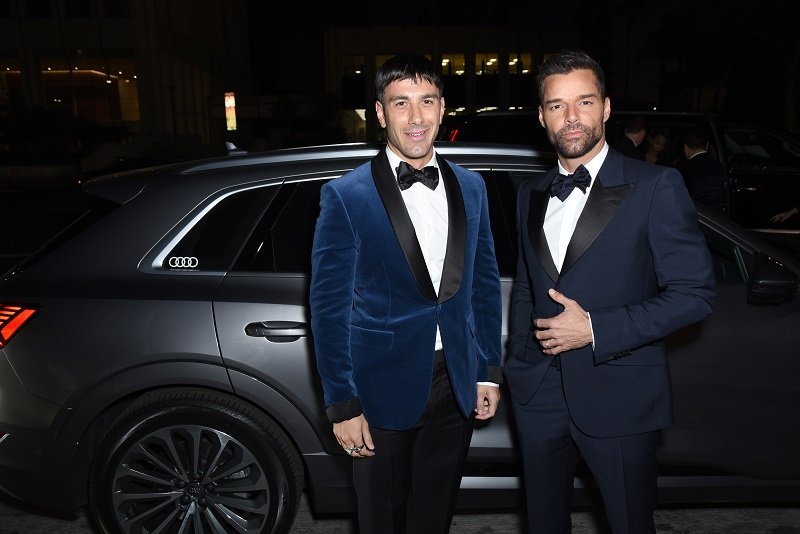 JWAN YOSEF'S CAREER
His art is so good that it has been displayed all over the world. In 2019, for example, his pieces made it to two different exhibitions in Los Angeles and one in Rome.
One of the best years of Jwan Yosef's artistic life was 2013, as he took home the Threadneedle Prize for Exhibiting Artist and the Beers Contemporary Award for Emerging Art, both in London.
If that wasn't impressive enough, Yosef co-founded the Bomb Factory Art Foundation in London, a non-profit organization focused on supporting contemporary artists.
Coming back to Martin and Yosef's romance, the singer got into Yosef's profile to see the rest of his work and ended up texting him. They kept chatting about art and life in general for six months.
ENGAGEMENT AND WEDDING
Martin confessed that during all that time, he didn't even listen to his voice. Eventually, the "Livin' La Vida Loca" singer visited Yosef in London, and they have been together ever since.
Jwan Yosef and Ricky Martin's red-carpet debut as a couple came in April 2016 at the amFAR Inspiration Gala in Brazil. From that point on, things developed pretty quickly.
During an episode of the "Ellen DeGeneres Show" aired in November 2016, Martin revealed he and Yosef had just gotten engaged. He pointed out, though, that he popped the question unconventionally.
Martin explained he got on his knees and didn't use a box but a "little velvet pouch" to present the rings. Instead of saying, "will you marry me?" the singer told Yosef that he'd gotten something for him.
[Yosef and Martin] have considered adoption to enlarge their family even more.
After Martin opened up his heart to the painter and said he wanted to spend the rest of his life with him, Yosef asked, "what is the question?" and Martin finally asked, "would you marry me?"
In January 2018, Ricky Martin revealed he and Jwan Yosef were already married. Although they had not thrown a party at that point, they had already exchanged vows and signed all the paperwork, including prenups.  
Yosef's partner appeared in "Live with Kelly and Ryan" later that month and admitted he wanted a big, three-day wedding. He confessed the event planning was "crazy" but still wanted an "important celebration." He added:
"It's a modern family being together. Let's make it loud for everybody to hear and see that this is beautiful. Love is love, and love is normal, and it's beautiful."
Later that year, Martin gushed over being married to Yosef by claiming it was "so freaking cool." He confessed that they look at each other every night and think, "this is so special."
RICKY MARTIN'S KIDS
So far, Martin and Yosef have not thrown their big wedding. One thing is clear: they are happily raising their four children. Twins Matteo and Valentino were born in August 2008 (about a decade before Martin and Yosef tied the knot) via gestational surrogacy.
The couple announced the birth of Lucia Martin-Yosef on social media on December 31, 2018. Their fourth child, son Renn Martin-Yosef, joined the brood that October.
Although four children might be more than enough for some parents, Martin confessed in August 2020 that he and his husband have considered adoption to enlarge their family even more.
He added that for gay men, adopting was difficult. Later that year, Jwan Yosef's husband revealed they have some embryos waiting just if they really want more children, so be prepared for some potential baby news!