Serena Williams Models a Heart Necklace from Her Own Jewelry Line in a Smiling Photo on Instagram
Serena Williams let her fans know that her new jewelry collection, "By My Side," is now available with a stunning close-up snap flaunting the jewelry. The new collection is inspired by her love for her only daughter, Olympia.
After conquering the tennis world with numerous championships under her belt, Serena Williams pursued her other passion, fashion. The tennis star launched a successful fashion line and jewelry line, both named after herself.
She recently took to Instagram to share a stunning photo introducing her new jewelry collection, "By My Side," which she said is inspired by her love for her daughter, Alexis Olympia Ohanian Jr.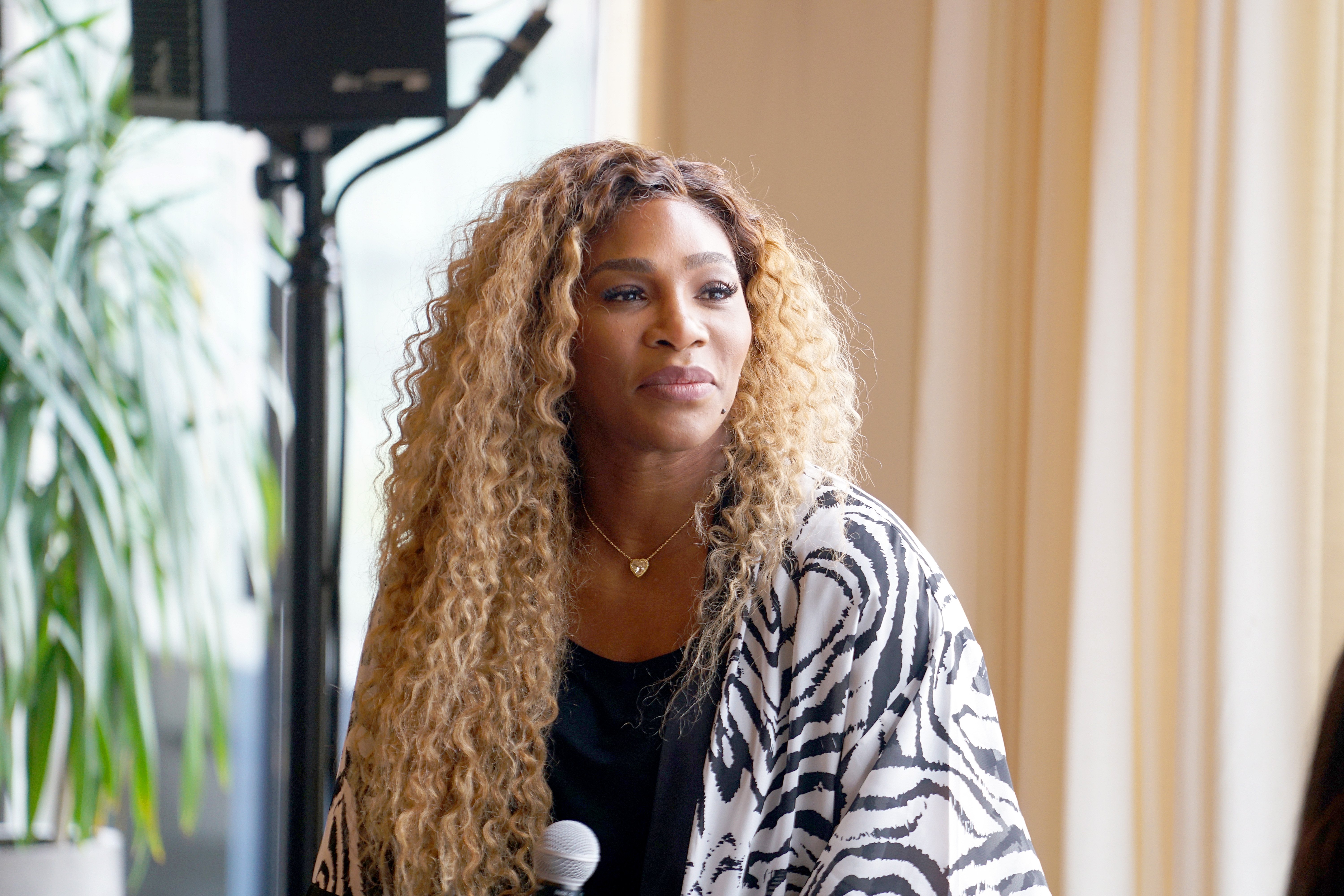 The close-up photo showed Williams flashing a million-dollar smile and showing her perfect white teeth as she looked right into the camera. She looked mesmerizing with subtle makeup accentuating her natural beauty.
From her perfectly arched brows to her glistening eyes, long lashes, and toasted mauve cheekbones, she was the epitome of elegance. Her curly ombre-blonde hair was styled in a flirty side part revealing her adorned ear and neckline.
For the snap, Williams wore two matching pieces of jewelry from her new collection, a silver necklace and earrings of which only one was visible in the picture. She captioned:
"⁠Inspired by my love for my daughter & moms everywhere, this jewelry with double hearts keeps the ones you love close to your heart every day."
The earrings and necklace were better shown in close-up snaps shared on the Serena Williams Jewelry Instagram page. Both the earrings and necklace pendant feature a gold heart encrusted with a diamond accent, nestled inside a silver heart.
Judging by the 175k likes and thousands of positive comments and adoring emojis, Williams' new jewelry already has many fans. However, this is just one of many impressive collections by the designer.
Motivated by her love for jewelry and diamonds, Williams launched her jewelry line in 2019 with the intent of giving her fans unique pieces that match personality traits and trends while being practical and price-friendly.
While her jewelry collection is all about glitz and glam, she is also a fan of meaningful glamour. Her capsule collections often have a deeper meaning and purpose behind them.
Williams' 2020 capsule collection, "Unstoppable," featured a silver sterling necklace and bracelet with an engraved circle and a diamond accent. Not only were the pieces elegant and affordable, but they contributed towards a good cause.
Between July 16 and August 5, 2020, all proceeds from the collection were donated to the Opportunity Fund's Small Business Relief Fund, helping small businesses and self-employed people financially impacted by the COVID-19 crisis.