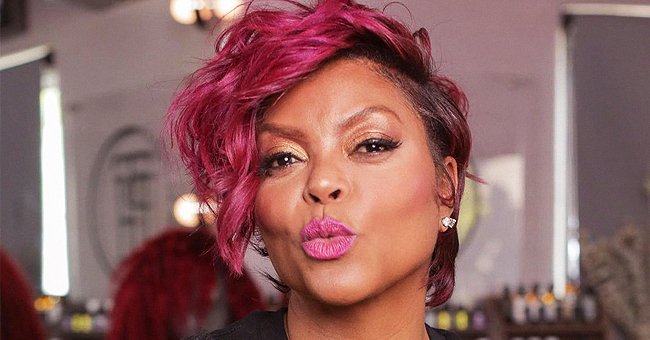 Instagram.com/tarajiphenson
Taraji P Henson Flaunts Her Figure in a Tom Ford Snake-Printed Jacket & Boots in a New Video
American actress Taraji P. Henson left her fans drooling after sharing a video and a picture of herself clad in a snake-printed jacket, showing off her sexy figure.
Taraji P. Henson is a sexy woman and is very much aware of this fact. And on Thursday, the "Empire" star happily showed her fans how much of a pretty damsel she is.
She shared a video and a picture in a post on her Instagram page, showing her wearing nothing but a Tom Ford snake-printed jacket, underwear, and matching snake-printed boots that reached close to her knees.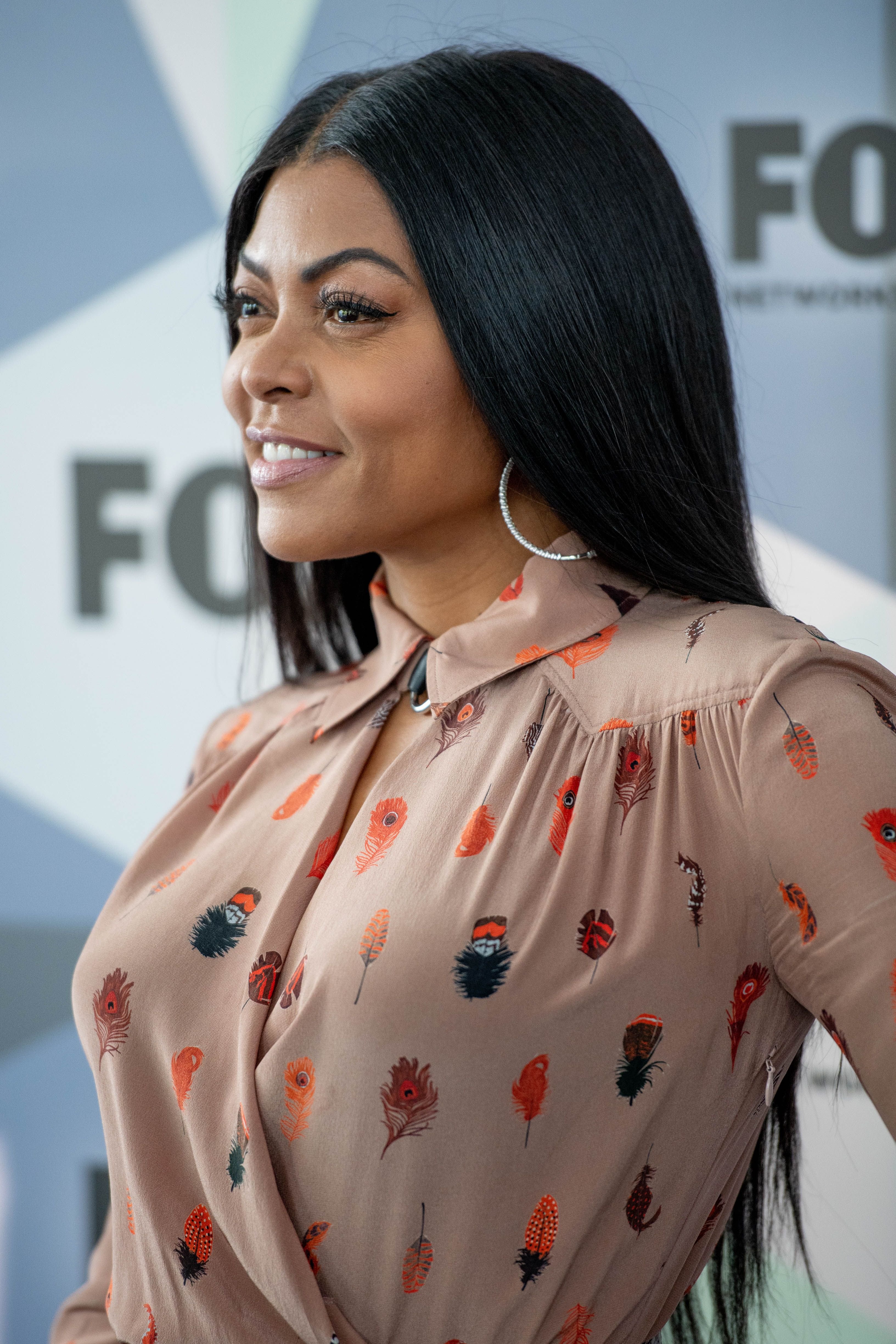 Taraji P. Henson at the 2018 Fox Network Upfront at Wollman Rink, Central Park on May 14, 2018. | Photo: Getty Images
The video featured Henson dancing in her seductive outfit, flaunting her cleavage and black flowy hair. She also shared a picture of her posing in the kitchen.
In the snapshot, the actress stood crossing her toned legs, revealing her curves and snake-print boots. She placed her hands on top of a cabinet and chair on either side of her. The post's caption read:
"Working gal! Yup dis some #tomfordBlazer #schultzbootz #highlow #GlamSquad.@saishabeecham @tymwallacehair @jasonbolden @johnmumblo ???"
Fashion Bomb Daily also shared a video of Henson posing in the kitchen, giving the camera a sexy stare and showing off her gorgeous curves and legs.
In the post's caption, the publication revealed Henson was posing behind the stage at a photoshoot, rocking a Tom Ford look styled by Jason Bolden.
She struggled with those suicidal thoughts and eventually leaned on her best friend, Tracie Jade, for support.
Since making her onscreen debut in the 1998 film "Streetwise," Henson has risen to become one of Hollywood's biggest stars, starring in multiple television series and movies.
Last year, she told USA Today what she credits her success to, revealing her tenacity and adding she has a fight to survive and the will to live and inspire. She also said:
"As people, that's why we're here – to inspire each other. Somebody inspired me, that's why I'm here, so I gotta turn around and inspire."
Though she has enjoyed success in her career, Henson has also coped with many difficult situations in her life. In 2003, her high school sweetheart, William LeMarr Johnson, with whom she shared her only son, Marcell, was stabbed to death.
It was a painful experience for the actress who found it difficult to tell Marcell, who was nine at the time, his dad had been murdered, so she lied to him that he died in an accident.
However, Marcell, 26, discovered the truth behind his dad's death later on in life and asked his mom why she lied to him about it. Following that episode, they went for therapy.
Henson has also experienced issues with her mental health. In January, she revealed she considered taking her own life at the height of the pandemic last year as she was in a dark place.
She struggled with those suicidal thoughts and eventually leaned on her best friend, Tracie Jade, for support. Last October, she officially became single again after splitting from her former fiancé Kelvin Hayden because they were not on the same page.
Hayden and Henson got engaged in 2018 and were set to get married last June. However, they shelved those plans because of the COVID-19 pandemic before finally calling it quits.
Please fill in your e-mail so we can share with you our top stories!