Ludacris' Wife Eudoxie Wows Fans with Her Body as She Flaunts Legs in an Orange Swimsuit
Ludacris' wife of nearly a decade, Eudoxie, wowed fans with a throwback image of her curvy body, pouring her figure into an orange swimsuit while flaunting her shiny legs.
Eudoxie is a Gabonese lady whose life is the epitome of strength. She grew up in Gabon, West Africa but later migrated to the US. She fought her way up the ladder and soon became a force to reckon with.
Eudoxie, who witnessed abuse in her birth country, established herself in America by creating an organization known as Unspoken Angels. This establishment aims to support and enlighten women who have been victims of abuse in West Africa and America.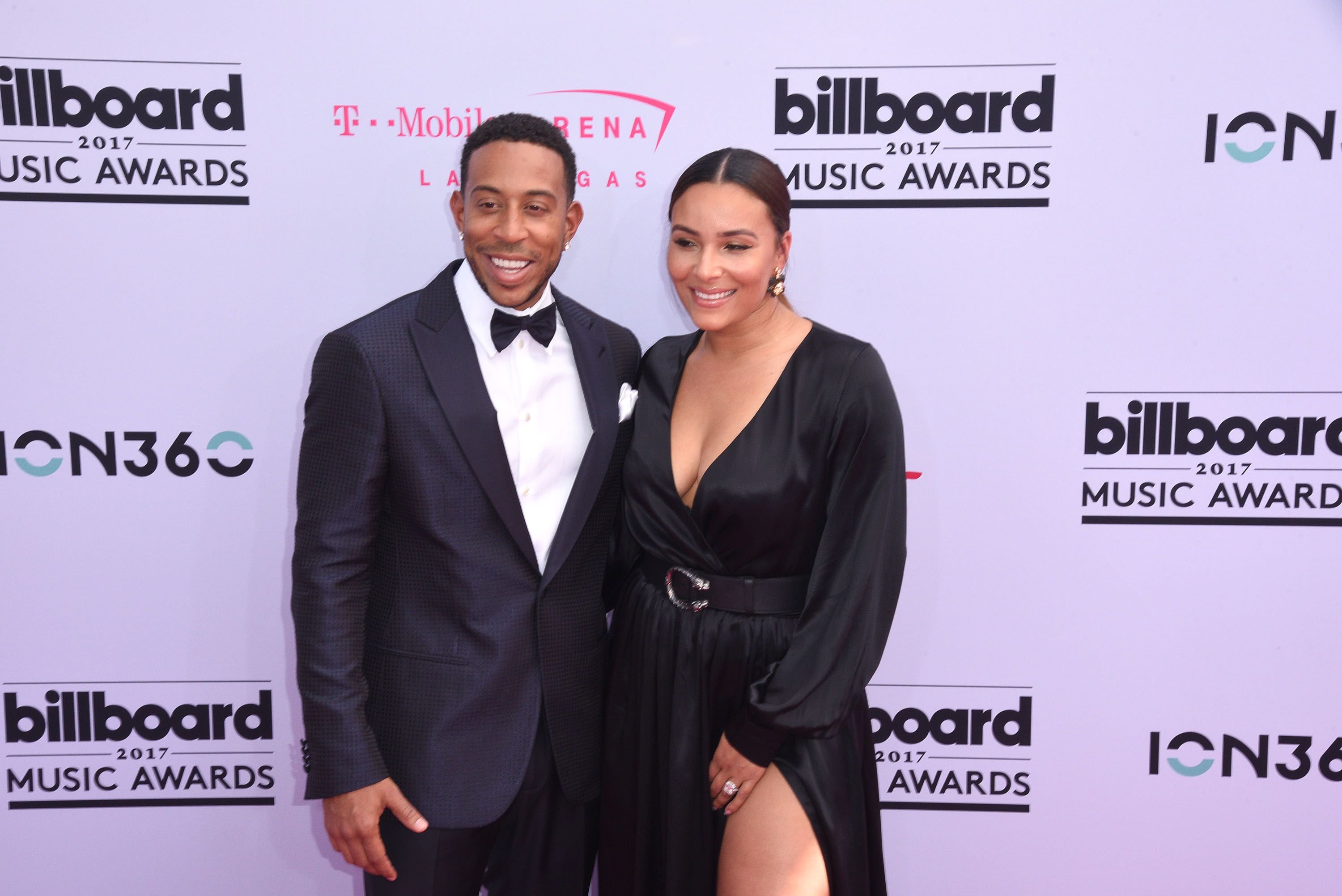 Amid her projects, she runs a social media platform with thousands of followers, and like many celebrities, she shares a sneak peek of her lifestyle.
Recently, the philanthropist who doubles as a model uploaded a throwback image. The picture featured her leaning close to a French window.
Ludacris's wife tilted her hips to one side, making the voluptuous curves glaring. She donned nude swimwear with cutouts paired with a flowing jacket made of light fabric.
During their first few years of dating, her husband got a former longtime girlfriend pregnant.

The model rocked natural makeup and accessorized the summer body look with dark sunshades and fashionable earrings while wearing her hair in a matted style.
Even though it was an old photo, fans were impressed with the curvy model and were quick to gush on the picture. One person quipped:
"Looking so amazing."

Others complimented her natural figure and confessed that she serves as an inspiration for flawless body goals. Eudoxie's curves are not the only features worth admiring. The model has a forgiving heart and genuine love for family.
Although she and Ludacris are now a power couple, their relationship has endured its share of marital woes. During their first few years of dating, her husband got a former longtime girlfriend pregnant. 
The same year he fathered his daughter Cai Bella, he proposed to Eudoxie, and the rest has been history. She forgave him with the help of her close pals and decided to stick to the one she loves.
Since then, the pair have been inseparable. They support each other through the good and bad times. Although they have an adorable daughter, they looked towards expanding their family a few years ago.
Sadly, they suffered a miscarriage but were able to scale through with love. The pair operate a blended family that includes their daughter and Ludacris' two daughters, Karma and Cai, from past relationships.