Meghan Markle Appeared in a Racy '90210' Scene — A List of Her Movies and TV Shows
Before marrying Prince Harry, Meghan Markle worked in movies and TV shows. She's best known for "Suits," but she once appeared in a racy scene she was hesitant to film.
The Duchess of Sussex might be primarily recognized as Rachel Zane in "Suits," but her foray into the entertainment industry dates back to 2002 when she landed a minor role in "General Hospital."
At the moment, she has over 30 acting credits to her name, and you probably didn't know she filmed a sex scene over a decade ago. Read on to check some TV series and movies with Meghan Markle as a cast member.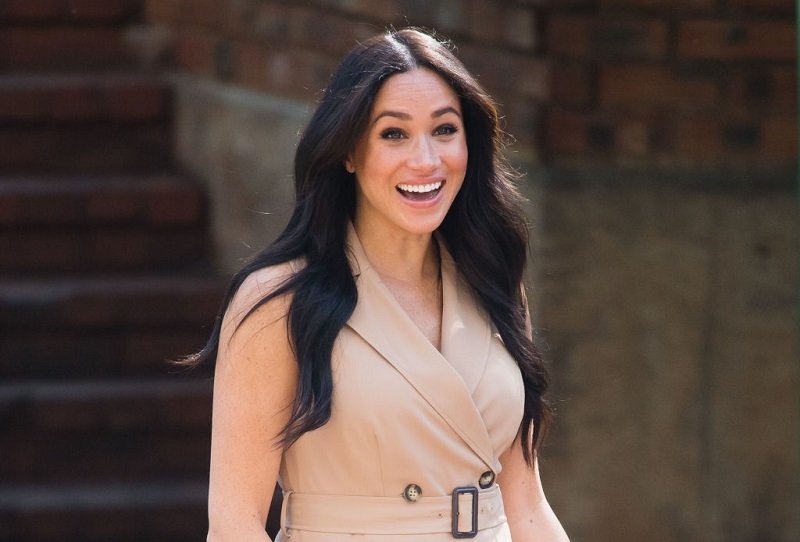 "ELEPHANT"
Markle's most recent project is "Elephant," a Disney nature documentary showing how an African elephant named Shani, her son Jomo, and their herd are trying to go through the Kalahari Desert.
The actress, who serves as a narrator, admitted to being grateful for working on the project as she's had experience with elephants in their natural habitat and understands that people have a crucial role in their preservation.
Patrick J. Adams on #Suits co-star Meghan Markle: "As everything started to get written about her, especially some of the nastier things, and she was having to put up with that — I was like, you guys are picking the wrong woman to mess with." https://t.co/RMJlOJEVcN pic.twitter.com/UWEpsTIt3w

— Variety (@Variety) March 5, 2021
"SUITS"
The legal drama TV show "Suits" is definitely one of Markle's highlights in her acting career. She starred as Rachel Zane for over 100 episodes between 2011 and 2018 and walked away when she and Prince Harry began their relationship.
Markle once explained that "Suits" was her first pilot picked up as a show, so getting that phone call from her agent telling her the great news is still one of the best days of her life.
"DATER'S HANDBOOK"
Meghan Markle and Hallmark apparently had a great relationship, and the fact that she appeared in a couple of projects of that channel proves it. "Dater's Handbook" is one of them.
Released in 2016, Markle portrayed Cass, a great businesswoman who doesn't do too well with love. She dates Robert (Kristoffer Polaha) and George (Jonathan Scarfe) and tries to decide who she should keep with the help of a book.
Look away Prince Harry! Meghan Markle gets royally romantic with Gregg Sulkin in Anti-Social: https://t.co/9ih8jf5Zvv pic.twitter.com/yn3uB9rFLT

— E! News (@enews) January 3, 2017
"ANTI-SOCIAL"
"Anti-Social" hit theaters in 2015, and it tells the stories of three jewelry heists from London. Markle portrayed the girlfriend of a street artist who eventually gets involved with his brother's gang.
When Markle and Prince Harry's relationship was confirmed, a special edition of the film that gave Markle's character more time on camera was re-released.
Markle confessed she was hesitant to film that [scene].
"WHEN SPARKS FLY"
Markle's first Hallmark movie was "When Sparks Fly," released in 2014. She portrayed Amy Peterson, who returns to her hometown to celebrate the 4th of July and stumbles on her ex, Hank (Christopher Jacot). Things get interesting from that point on.
Two years after appearing in that movie, Markle became the Global Ambassador for World Vision Canada and went all the way to Rwanda to help promote a campaign for clean water.
Happy 2nd birthday, dear Archie, and much love to your amazing parents, #MeghanMarkle and #PrinceHarry! pic.twitter.com/6BerHEkDsg

— Kristen Meinzer (@kristenmeinzer) May 7, 2021
"REMEMBER ME"
When you think of Meghan Markle's movies, Robert Pattinson's "Remember Me" is probably not the first one that comes to mind, mainly because she had a very small part as a bartender.
About Pattinson, Markle said he was a lovely person and a great example of a young actor whose stardom took over his life but managed to stay "gracious, humble, and cool."
We look back on 45 TV characters who abruptly disappeared, from #SexAndTheCity's Skipper to #Weeds' Celia to... Meghan Markle's Amy Jessup on #Fringe: https://t.co/O1PvRFoQ67 pic.twitter.com/h7s42RHhyG

— TVLine.com (@TVLine) May 6, 2021
"FRINGE"
Markle appeared in two episodes of "Fringe" season two, taking the part of a junior FBI Agent named Amy Jessup. When she landed that job, she had already been dating producer Trevor Engelson for five years.
Engelson and Markle tied the knot in Jamaica in September 2011 but divorced in August 2013. Only three years later, the first rumors about her relationship with Prince Harry started making headlines.
Before she was dating a prince, Meghan Markle had an ~interesting~ appearance on 90210. https://t.co/NqhBvcSymO pic.twitter.com/4jjRw8eyQ5

— E! News (@enews) March 14, 2017
"90210"
In "90210," the reboot of the original "Beverly Hills 90210," Markle portrayed a student named Wendy in only two episodes of the first season.
Her most memorable scene happened in the first episode when she was caught seemingly performing oral sex on fellow student Ethan. Markle confessed she was hesitant to film that. However, as a struggling actress, she couldn't "be picky."
"A LOT LIKE LOVE"
Markle once revealed that the first role she ever auditioned for was "Hot Girl #1" in Ashton Kutcher and Amanda Peet's "A Lot Like Love," released in 2005.
In the film, Kutcher and Peet's characters keep meeting each other throughout seven years, developing a fascinating romantic relationship. Even though Meghan Markle booked the part, it was very small.