Zonnique Pullins Shares Moments with Her Baby on IG Stories as She Watches Her Sleeping
Zonnique Pullins gave her Instagram fans a glimpse into her life as a new mom with an adorable video of herself watching her daughter, Hunter, sleeping. Interestingly, Hunter bears an uncanny resemblance to her aunt, Heiress.
Tiny Harris' eldest daughter, Zonnique Pullins, is five months into motherhood and enjoying life with her baby girl, Hunter Zoelle James, who she shares with her boyfriend, rapper Bandhunta Izzy.
Pullins took to her Instagram Stories to share a video clip of a heartwarming mother-daughter moment she recently shared with her adorable baby along with a caption indicating how attached she is to Hunter.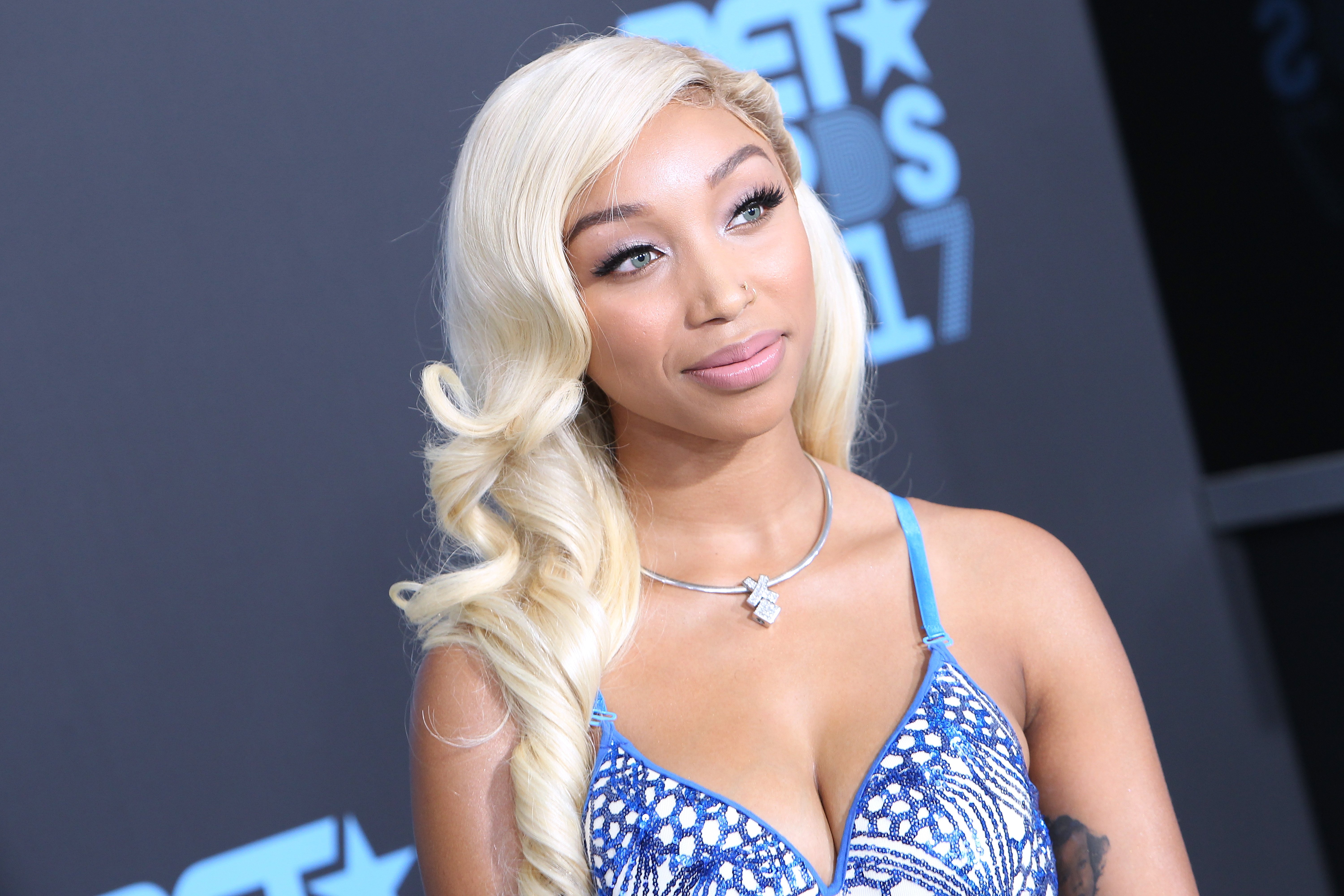 While Pullins kept her face largely out of the view of the camera, the clip perfectly captured Hunter nestled under her mom's tattooed arm. She looked adorable with her tiny hands crossed together near her face.
Wearing a white outfit with rainbow prints, she exuded the perfect peace of a child with no worries in mind. Pullins, who is smitten over the little one captioned the video:
"Literally the hardest place to move from."
Pullins' sentiments are typical of any doting mother, especially a new mom. The 25-year-old welcomed her first child on December 15, making her mom Tiny and stepdad, Clifford "T.I." Harris, grandparents for the first time. 
Tiny was so excited about the birth of her grandchild that she took to Instagram to share the news with her fans. However, photos of the newborn bundle of joy were not shared until much later.
Although T.I. is Pullins' stepdad, he was equally excited about the new addition to their already huge blended family. The "What You Know" hitmaker was so taken by the newborn baby that he had to share his sentiments with his Instagram fans.
In January, when Hunter was only a few weeks old, T.I. shared a sweet photo of himself holding her as she lay on his chest and admitted that he was "completely in love" with his step-granddaughter.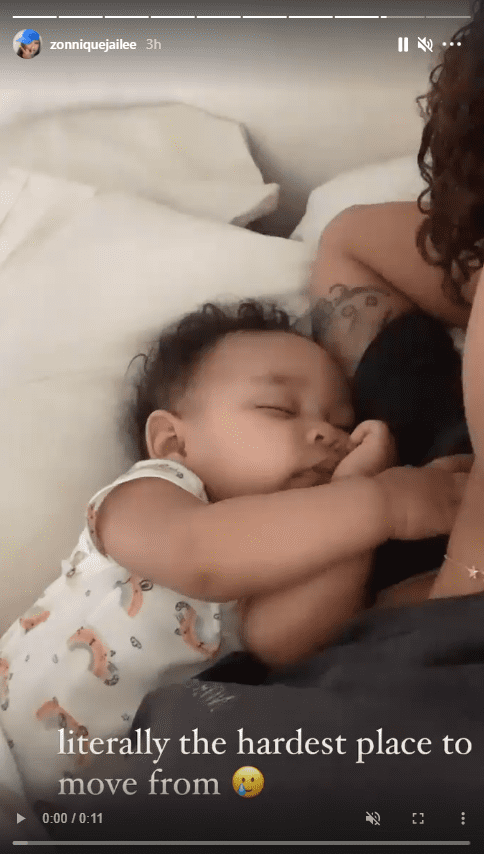 While most of the Harris family were thrilled to welcome Hunter into their lives, one person was not so keen about the new addition. T.I. and Tiny's last-born daughter, Heiress, was not shy to express her feelings about her niece.
In a hilarious video clip Tiny shared on Instagram in January, Heiress could be heard suggesting that baby Hunter sleeps on the floor instead of on the bed. 
While Heiress wasn't too keen to accommodate her niece, it's interesting to note how much Hunter looks like the five-year-old diva when she was also a baby.
When Pullins finally shared the first pics of her baby in March, fans were quick to point out the uncanny resemblance between the two while applauding Tiny for her strong genes.