January Jones' Dating History Includes Ashton Kutcher and Jim Carrey — Inside Her Love Life
January Jones is famous for her dual career as an actress and a model, but her rich dating history has become a subject of discussion amongst her fans. 
Fans adore January Jones for being charming and captivating as an actress and a model. The 43-year-old is known for playing Betty Draper in the series "Mad Men" for seven seasons.
While her career boasts an impressive record, having featured in blockbuster movies and becoming a household name, it is her romantic life that is gaining the spotlight in recent days—a look at her dating history.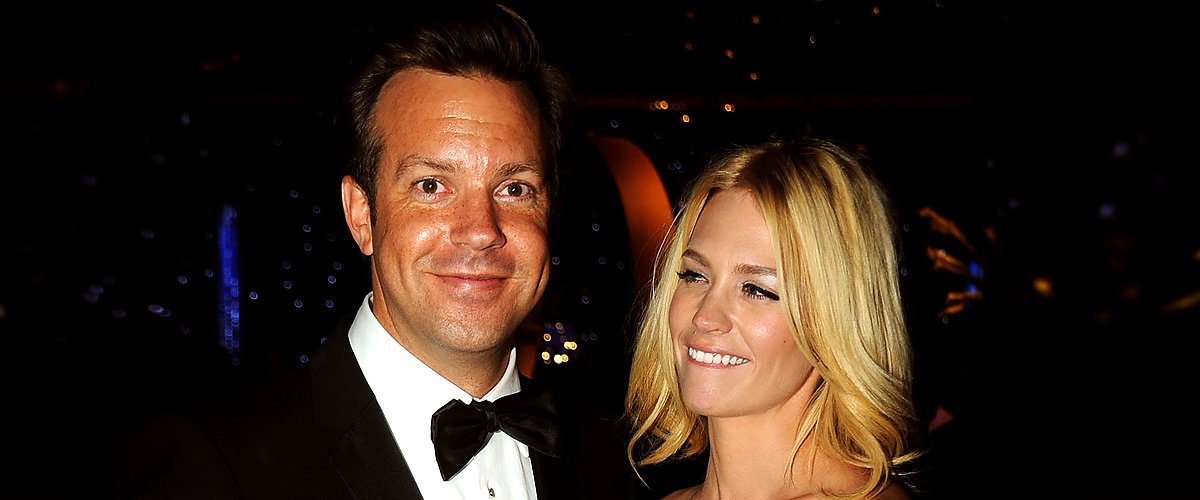 JANUARY JONES
With two Golden Globes nominations and one Emmy Awards nomination, January Jones is not the average actress still trying to find her way up the ladder of fame. Instead, she is a talent that every fan fancies and adores.
Fans are not the only ones to have been captured by the magic of the 43-year-old American actress; some celebrities have also made some bold moves to capture her heart and try to be "the one."
In 2011, she was voted the 29th most desirable woman in the Ask Men top 99 Most Desirable Woman. She was also ranked 12th in the hottest 100 women in the Maxim Magazine.
Born in 1978 as January Kristen Jones, she grew up to be attractive, and it did not take long after her graduation for her to become a model, representing some of the top brands in the country.
As well as modeling, Jones also secured some roles for herself in some shows and TV series, some of which further threw her name amongst the list of actresses to watch out for.
ASHTON KUTCHER
January Jones' boyfriends included Ashton Kutcher, who she dated from 1999 to 2001. Things started well for the duo in the 90s as they were both climbing the ladder of fame in their careers.
In 2013, January Jones' son Xander Dane Jones was born to an unknown father. 
The former lovebirds were reported to have lived together in an apartment in LA and were often spotted together gracing red carpets and attending functions together.
After several years of dating, Jones and Kutcher decided to call it quits. There were no exact reasons for their breakup at the time, but the 43-year-old later revealed that her then-boyfriend was not supportive of her career.
Kutcher, on his part, was convinced that his love interest Jones was having an affair with Bruce Willis, a rumor the mother-of-one would go on to deny countless times.
JIM CARREY
After the end of her relationship with Kutcher, Jones found love in the arms of comedian Jim Carrey who was 16 years her senior. But, unfortunately, things went wrong for the couple when Carrey discovered Jones was also seeing socialite Brandon Davis.
JOSH GROBAN
Jones and singer Josh Groban enjoyed a romance that lasted two and a half years from 2003 to 2006. Their relationship seemed like it was true love for the model, but only time would tell.
In 2006, the lovebirds split, but Groban maintained that he still had love in his heart for the 43-year-old, calling it his longest relationship in which he was madly in love.
JASON SUDEIKIS
In 2010, Jones started a relationship with actor Jason Sudeikis, but things ended a year later with the actress and model citing long distance as the undoing of their little romance.
She noted that dating one in show business demands sacrifice, and if the other is unwilling to make sacrifices, then staying friends is the best option.
WILL FORTE
Jones met Will Forte on the set of their post-apocalyptic series "The Last Man on Earth." Their romance started in April 2015 and would only survive until the next five months when they ended things.
NICK VIALL
Jones and "The Bachelor" star actor Nick Viall hit things off when the actress picked up interest in the series, and the actor took her out on a date to try and change her impression.
Despite their romance being a brief one, Viall noted that he is proud to have dated Jones and is glad to have her as a friend, describing her as charming and sweet.
HER SON
In 2013, January Jones' son Xander Dane Jones was born to an unknown father. While the actress is glad to be a mom, she has successfully protected the child's father's identity from the public.
Several actors
and celebrities are listed as her son's possible father, but January Jones' partner with whom she shares her son will most likely remain a mystery until the actress is ready to tell.