Top Celebrity Engagement Rings — Glimpse into Hollywood's Impressive Jewelry Pieces
Celebrity engagements make the headlines all the time, and the jewelry used to pop the question is usually headline-worthy. Check out the list below for a glimpse into the engagement rings of Hollywood. 
When a celebrity gets engaged, every detail is covered by the media, how it happened, what they were wearing, and the beautiful ring used to pop the question!
Celebrities are known for starting trends with fashion and jewelry. The same can be said about the unique and expensive engagement rings of many celebrities. Scroll through the lists below to view some of the most beautiful and interesting jewelry pieces.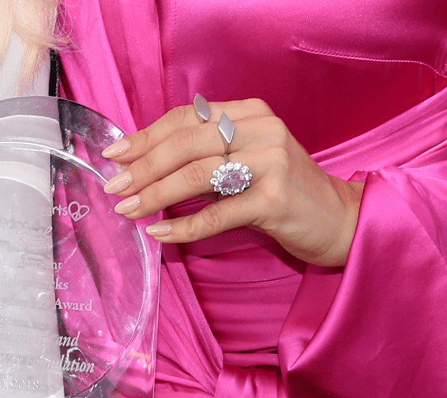 1. LADY GAGA
The "A Star Is Born" actress's former fiancé, Christian Carino, proposed at the end of 2017 with a very dazzling piece of jewelry. Lady Gaga's engagement ring featured a large pink sapphire and was encrusted with diamonds. 
Gaga was spotted wearing the gorgeous sparkly ring at the 2018 Grammys and the Venice Film Festival. The ring was six or seven carats and cost approximately $400,000.
2. EMMA STONE
Emma Stone's now-husband, Dave McCary, popped the question to his love with a very non-traditional piece of jewelry. Stone's ring was not centered with a diamond but rather a lustrous white pearl.
The ring was created by the Tokyo-based jeweler Kataoka. It cost around $4 780 and has a few diamonds around the gorgeous milky white pearl forming the ring's snowflake motif.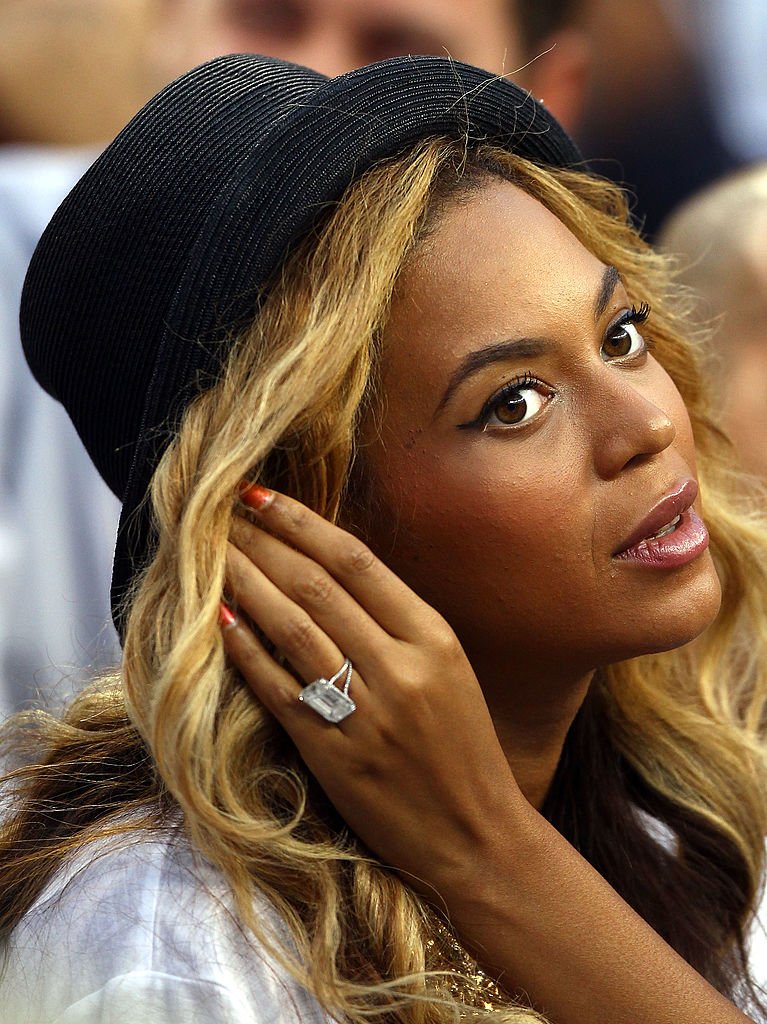 3. BEYONCE
Beyonce's Lorraine Schwartz 24-carat ring is definitely at the top of the list when it comes to celebrity engagement rings. The "Single Ladies" singer has been sporting the ring since Jay-Z proposed over 10 years ago. 
Queen Bey's ring features a flawless emerald-cut diamond with a split band. The dazing piece is estimated to cost over $5 million. Beyonce has shown off the stunning piece throughout their marriage, from red carpets to sports games.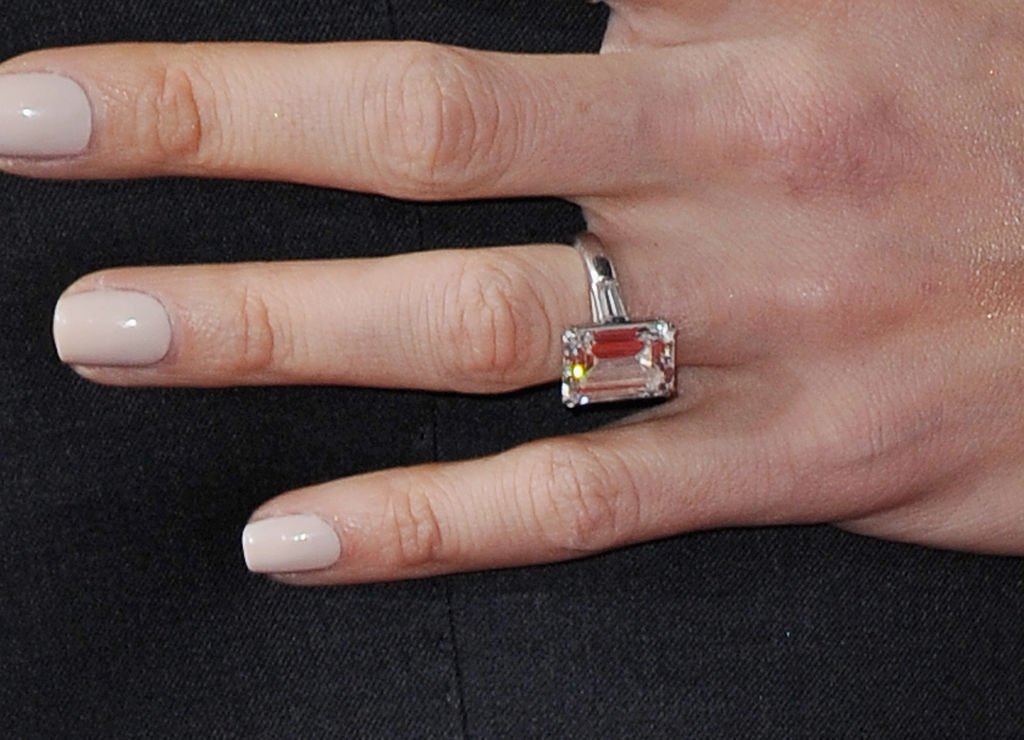 4. AMAL CLOONEY
When George Clooney proposed to his now-wife Amal Clooney, he chose a perfect ring. After all, it suits her so well because it is sophisticated and has a simple design that makes a big statement. 
The seven-carat ring features an emerald-cut diamond set with a baguette on either side of the center stone. It is estimated to have cost George between $600 000 to $750 000, so it is no wonder Amal wears it all of the time.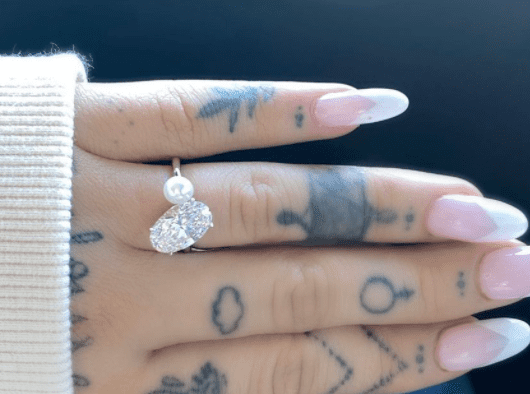 5. ARIANA GRANDE
Ariana Grande's fiancé, Dalton Gomez, picked a gorgeous and sentimental piece to propose to the "Thank You, Next" singer. It paid tribute to a beloved vintage hairpin ring Grande's grandfather made for her. 
The stunning sparkler features an oval-shaped diamond set at an angle nestled next to a pearl. The ring's sentiment only makes it a more special piece for Gomez and Grande.