Will Smith Posts Mother's Day Tribute to the Two Moms of His Kids, Jada and Sheree Zampino
Will Smith, his wife Jada Pinkett Smith, and ex-wife Sheree Zampino all share a great relationship with each other, made clear by Smith's recent tribute to both of these special ladies.
Actor Will Smith took to Instagram, honoring two special women on Mother's Day. He shared a tribute to the two moms of his kids - Jada Pinkett Smith and Sheree Zampino. 
Pinkett, mother to Jaden and Willow, posed next to Zampino, mother of Trey, while Smith stood along with them, smiling broadly. Echoing their real-life relationships, they were all huddled comfortably together.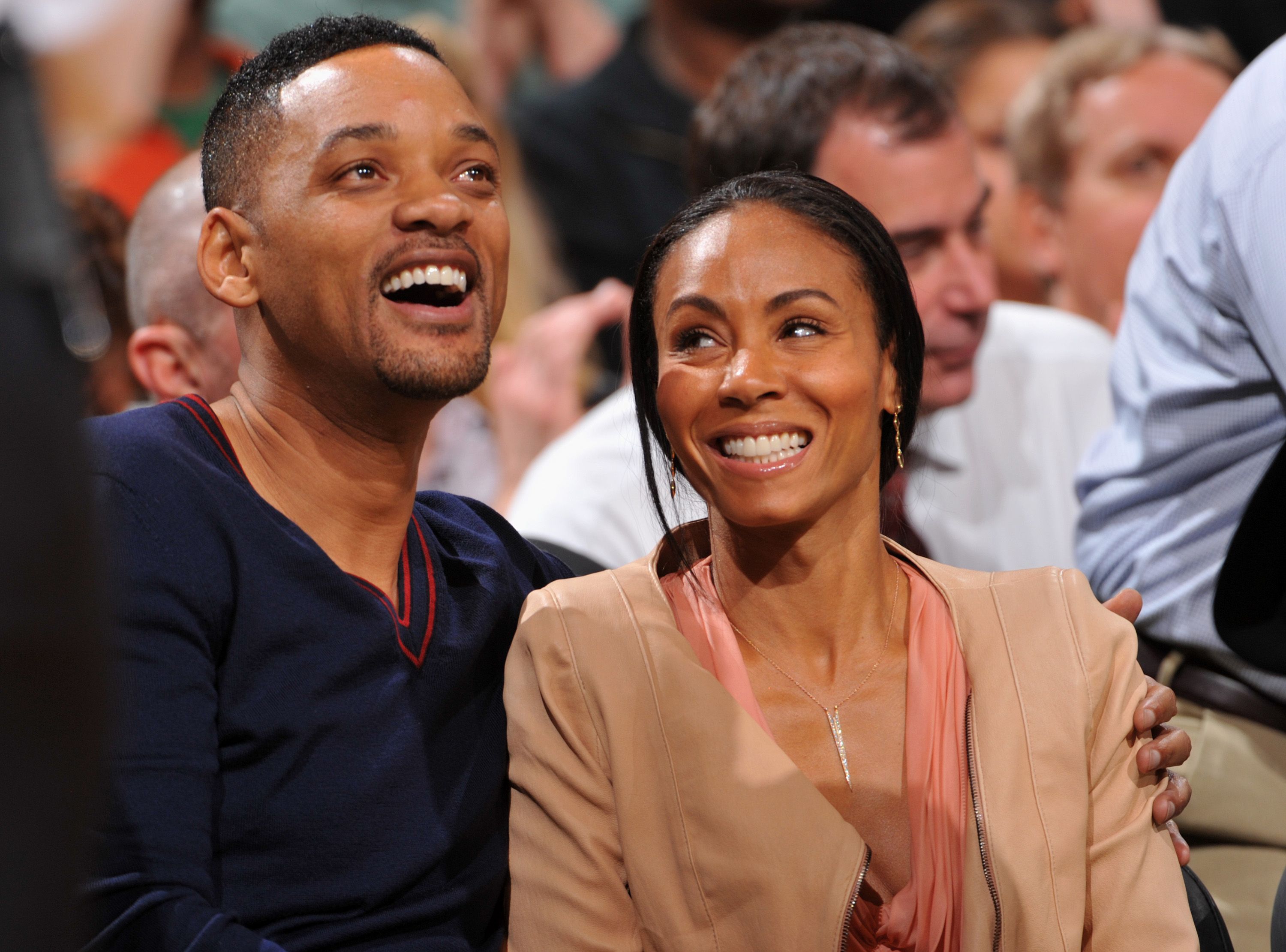 A MOTHER'S DAY TRIBUTE
Zampino was in the center of the photograph, while Smith stood on the viewer's left with his wife on the right. He praised both women, writing: 
"Happy Mother's Day to the Mothers of my most beloved. Thank you for protecting me from myself."
He expressed his love for both of them. This affection was obvious in the shot, all three's eyes sparkling with obvious joy and contentment. 
BEST-DRESSED FAMILY
They wore smart attire, Smith donning a black blazer, Zampino in a golden dress, and Pinkett in dark chic clothing. Her glowing hair complemented Zampino's ensemble. 
The two clearly have a unique relationship preferring to call themselves 'life partners.'
Fans and followers gushed into the comment section sending hearts and complimenting them on how great they all looked together. The post received 679,000 likes in total.
MORE ABOUT ZAMPINO
Before Pinkett, Smith was married to Zampino for three years which resulted to their son Trey. Speaking about what it's like being labeled as the ex-wife of a mega-famous actor, Zampino expressed: 
"It's not my label, and I can't control the labels that other people put on me."
His first wife remains close to him and the rest of his family - Pinkett, Willow, and Jaden. She attended Smith's 50th birthday, where he decided to go bungee jumping. 
DIVORCE RUMORS
Power couple Pinkett and Smith went through a largely public controversy concerning the former's involvement with August Alsina. According to the actress, Smith was on board with the so-called affair. 
However, the two have since reconciled. They have a unique relationship preferring to call themselves 'life partners' instead of the conventional term; 'married.'
Pinkett has claimed that she had some celebrity help while going through this difficult time in her marriage with Smith. She named Salma Hayek, Pauletta Washington, and Ruby Dee as her confidantes.
According to the gifted performer, these three women shared their own struggles with her. This, in turn, helped her understand what she and her husband were going through at the time.