Barack & Michelle Obama Reveal Their Family Is Mourning the Death of Their Beloved Dog Bo
The former President of the United States, Barack Obama, and his family are mourning the death of their companion and dog Bo, who lost his life to cancer.
Dogs are often more than just pets to their owners. Most times, they become family, and their loss is as hurtful as losing a loved person.
Even the former President of the United States, Barack Obama, and his family are not exempt from the pain felt from losing a beloved pet like their dog Bo.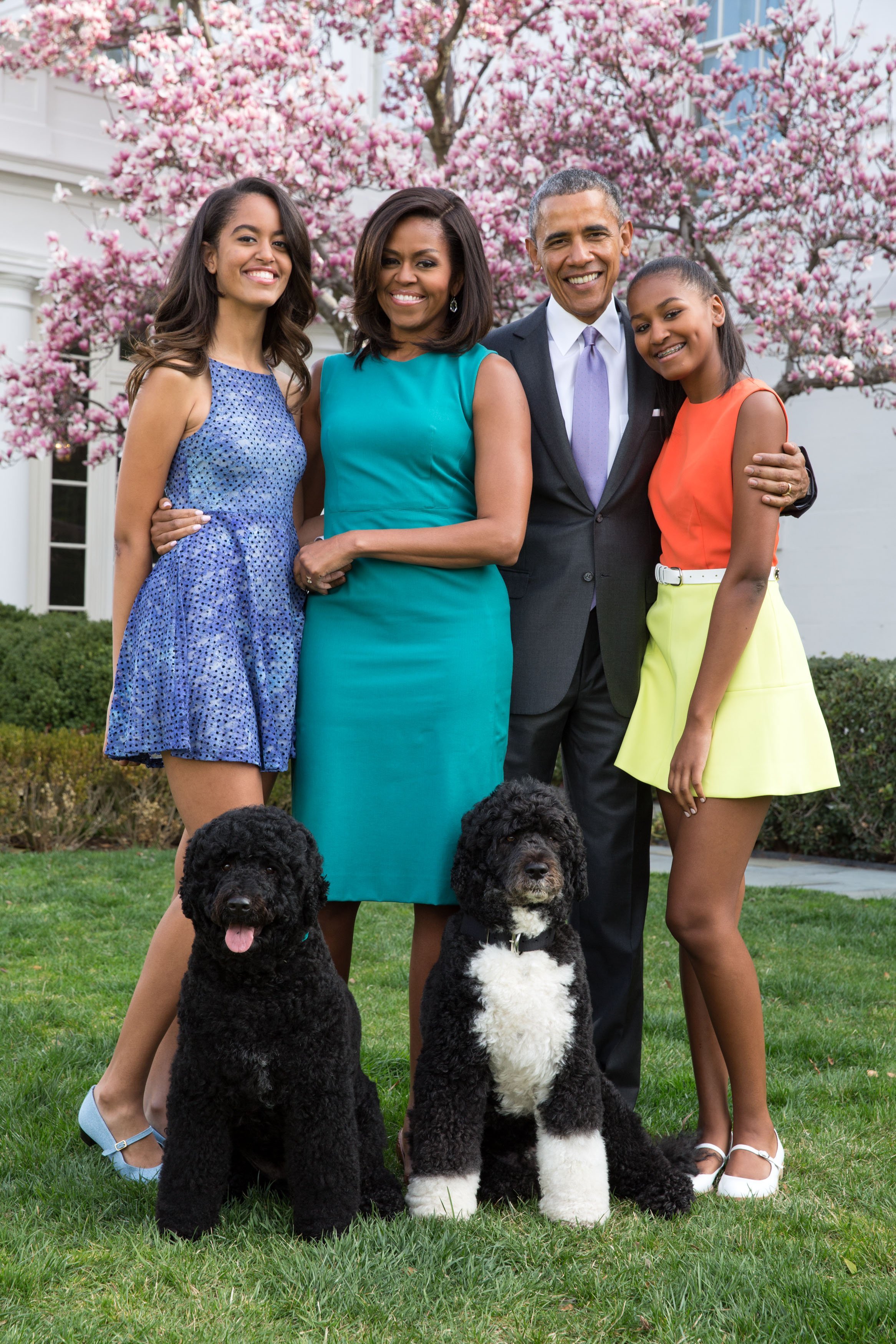 The dog has been with the family for over a decade. He lost his battle with cancer, and his death has been a blow to the Obamas, who took to social media to mourn the late dog.
President Barack Obama paid tribute to his former pet on his Instagram, calling Bo a loyal companion. He noted that the family had lost a true family member who had been with them for more than a decade.
The father of two continued his tribute, calling Bo a gentle and calm dog who endured all the fuss and pressure of life in the White House. He noted that the late Bo had been with them through difficult situations, adding spice to their lives.
Alongside his touching tribute was a series of pictures that captured Bo's moments during his time with the Obamas. Ending his post, he wrote, "we will miss him dearly."
Michelle Obama also shared a post on her Instagram, mourning Bo's death. In her emotional post, she called him their best friend, noting that saying goodbye to him was a difficult moment for their family.
She sent a condolence message to the Obamas.
She recalled bringing Bo to join their family as a promise she made to their girls after the 2008 elections, where they emerged victoriously and became the first Black family to live in the White House.
The dog was supposed to be a companion for their daughters, she noted, but no one knew he would become a vital part of their lives even after leaving the White House.
Bo was there for the Obamas during different moments of their lives. He was more than just a dog, from keeping their girls' company to helping Michelle and Barack adjust to life when their girls were in college.
Michelle noted that Bo was happy to have the family together during the pandemic and enjoyed the family just like it was when they first got him. Ending her post, she wrote:  "As a family, we will miss Bo dearly."
Fans and followers of the Obamas sent their condolences to the couple, with some remarking how special Bo was to the family. The post gathered over ninety-thousand comments and more than five hundred thousand likes.
First Lady of the United States, Jill Biden, was amongst those to mourn the loss of Bo. She sent a condolence message to the Obamas, wishing them all the love they need to bear their loss.