'Station 19' Star Boris Kodjoe's Wife Nicole and Their Kids Show Similar Smiles in New Photos
There appears to be much love and affection going around in the Kodjoe household, from open conversations with the children to fun Mother's Day family photoshoots.
Boris Kodjoe's family took to Instagram, playing around and having a wonderful time together. Nicole Ari Parker, daughter Sophie and teenage son Nicolas struck similar smiles in their at-home shoot.
Kodjoe took to his account, sharing a joyous slideshow of his three loved ones. Parker posted a somewhat messy yet beautiful video with herself and the children.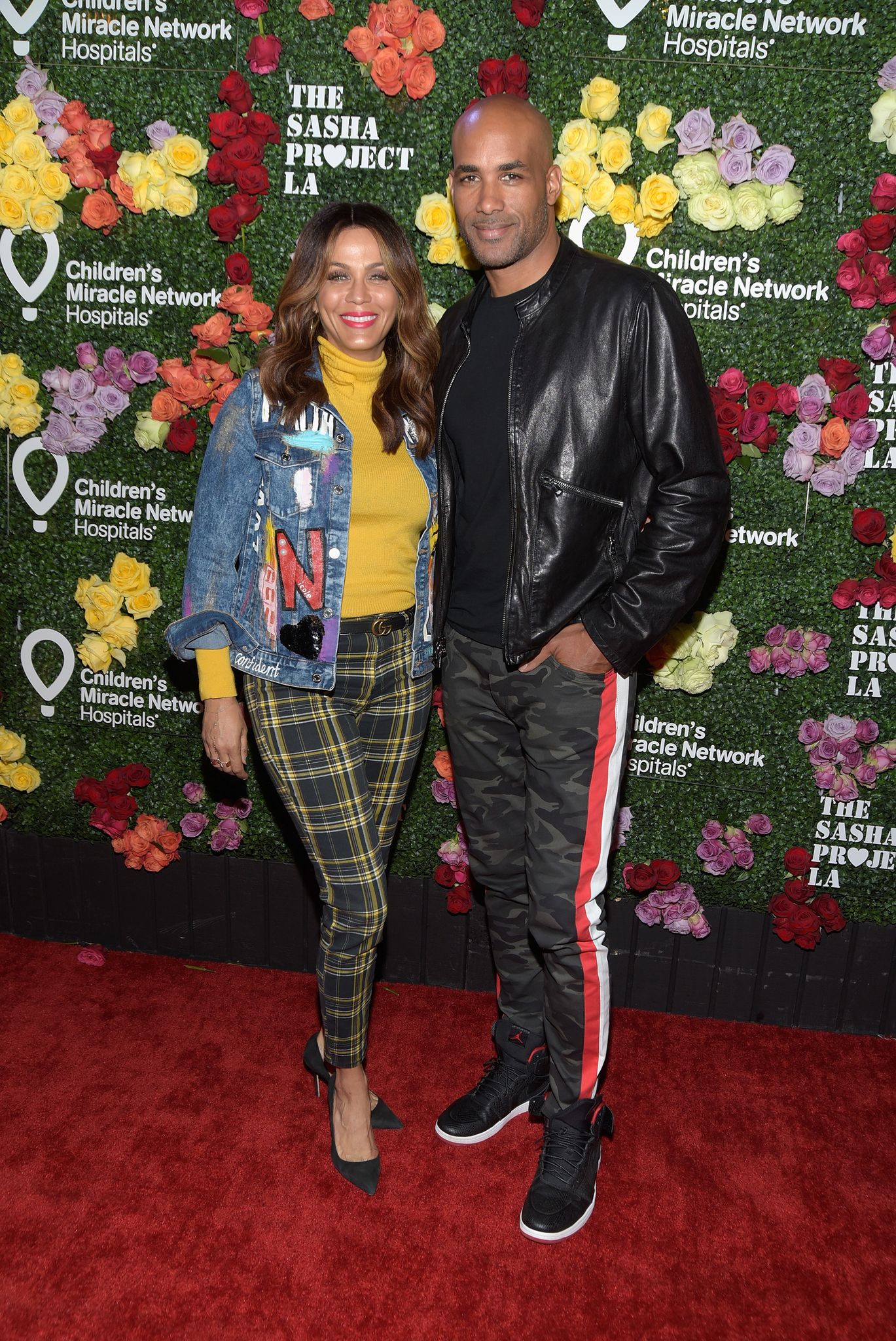 ONE OF A KIND MOTHER
The slideshow Kodjoe shared on his page was filled with moments of Parker and the children enjoying themselves immensely, from posing neatly followed by authentic and unabashed laughter. The caption read:
"Happy Mother's Day to the realest ??, the dopest ??, the funniest ?, the hottest ?, the kindest ❤️,the strongest ??."
Under each capture in the slide, Kodjoe left a compliment about Parker's looks or personality, concerning her "grace," "light," "strength," and much more. The loveable post earned around 90,000 views.  
PLAYING AROUND 
Parker's video was cute, with the three of them playing around and eventually wishing her a happy Mother's Day. They giggled as they tried to get the camera in focus so it could capture all three of them.
Their daughter Sophie has a congenital disability called Spina Bifida.
Once they managed to do so, with mom in the middle, the two children lightly projected their voices, saying "Happy Mother's Day!" The video received around 30,000 views in total. 
A WOMAN WITH MANY TALENTS
Kodjoe expressed his deep tenderness towards his wife outside of the expected gestures on Mother's Day. Speaking about Parker, he said: 
"She's a renaissance woman."
He expanded on this compliment, explaining that she takes on so many projects with ease. He proudly described her as an actress, philanthropist, entrepreneur, and so much more. 
THE CHALLENGES OF PARENTHOOD
Their daughter Sophie has a congenital disability called Spina Bifida which negatively affects the spinal cord. As a result, the family has changed their ways, stepping into a healthier approach towards life.
When it came to raising her children at a "difficult" age - teen and pre-teen - Parker cited open communication. She also stressed that she aims to show them what a healthy marriage looks like. 
When they're not raising or worrying about their children's health problems, Kodjoe and Parker go out of their way to celebrate their young ones' special moments. This includes toasting to Nicolas' 14th birthday. 
Near the end of last year, Nicolas turned 14 years old. Taking to Instagram, his father shared a beautiful image of him, complete with a caption that told him how much he loved seeing him grow up.