Steve Harvey's Twin Daughter Brandi Shares Pics with Her Rarely-Seen Mom Marcia on Mother's Day
Steve Harvey's oldest daughter Brandi Harvey dedicated a warm Mother's Day message to her mom and Steve's first wife in a rare media post.
Steve Harvey's twin daughter, Brandi Harvey, duly honored her mom, Marcia Harvey, in a recent post shared on Instagram as she joined in the Mother's Day celebrations.
Brandi's post included rarely-seen images of her mom, showing the matriarch's elegance and fashion range. The first photo was taken during her twin sister Karli's 2015 wedding ceremony.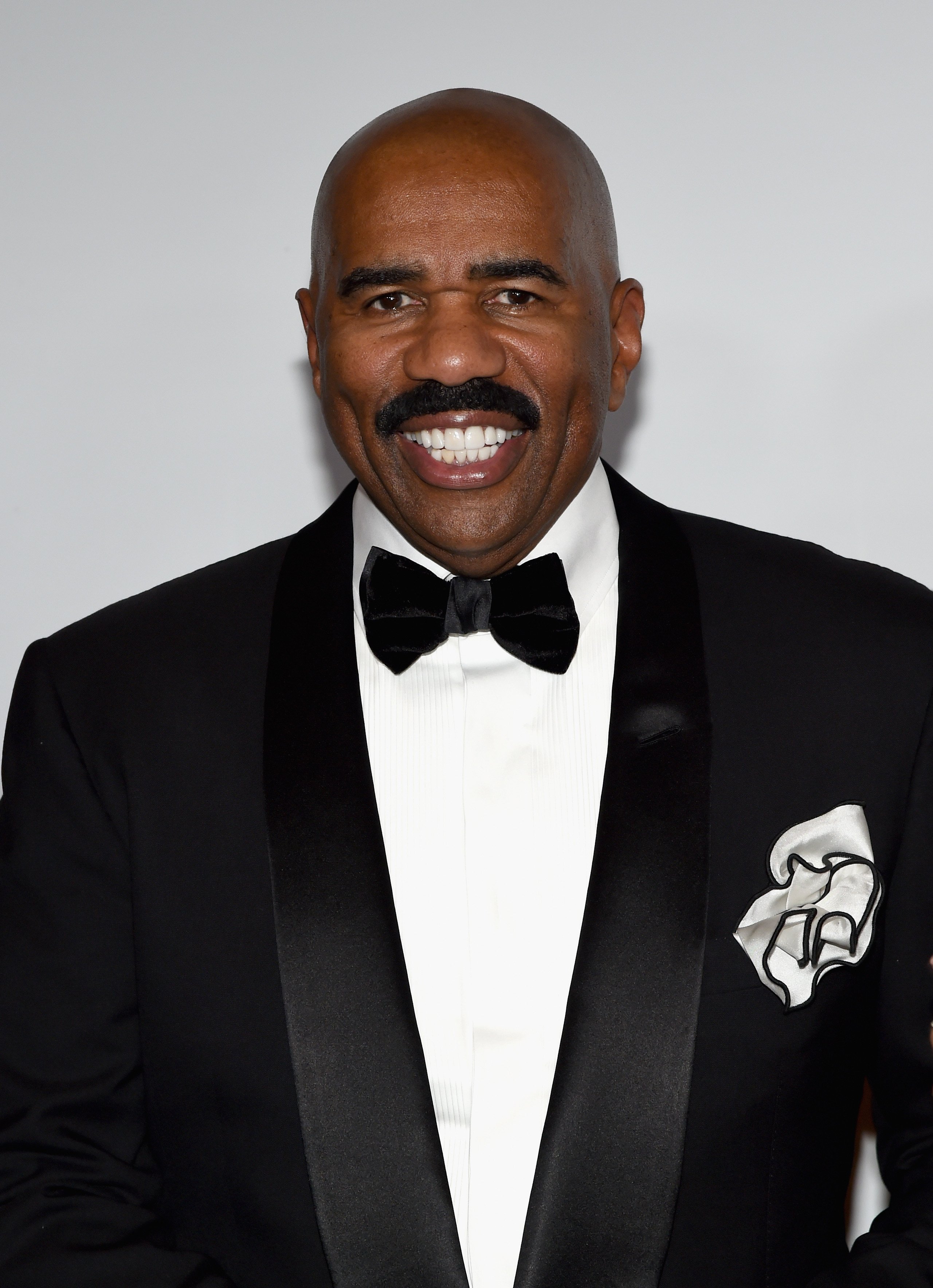 Here Marcia posed with her three children, including her son Broderick Harvey. She looked beautiful in a red flowing dress as she shared a warm embrace with her grown children. 
The next few slides presented more lovely photos of the mom-of-three showing off what looked like her signature blonde hairstyle. In one of the photos, she posed with her grandson. Brandi heartily captioned:
"Mom, I am because you are. Thank you for sharing life, deep love ❤️ and laughter. You have given us all the very best of you."
Marcia and Steve were married in the '80s, and in 1982, they welcomed their twin girls. Broderick joined the family in 1991. Through their years together, Steve was an insurance salesman.
However, when he decided to leave his monthly stipend job for the entertainment industry, his marriage crumbled. Steve was said to have abandoned his kids, and he admitted to it years later. 
The youngest is Lori Harvey, a fashion influencer and model. 
Steve later married Mary Lee Harvey, and they had a son, Wynton. When he met his third wife, Marjorie Harvey, the star was beginning to gain fame. He and Marjorie married in 2007, and he adopted her three kids from her former marriage.
Steve's oldest daughter Brandi has built a brand away from her father's fame. She is a vegan whose holistic way of life has been channeled into establishing the organization, Beyond Her. 
Through this initiative, Brandi, who is also an author and fitness enthusiast, reaches out to African-American women to give tips on how to enjoy wellness in the body, mind, and spirit.  
Meanwhile, Karli pretty much has the same ideology as her twin sister. She is a mom-of-one and a public speaker. As for Broderick, he is a fashion enthusiast and an entrepreneur. His brothers Wynton and Jason are also fashion entrepreneurs.
Morgan Hawthorne, who is Steve's daughter through Marjorie, is a culinary expert who reaches out to culinary enthusiasts through her food blog, "I Need Some Mo." The youngest, Lori Harvey, a fashion influencer and model.