Coco Austin & Daughter Chanel Show Fans How They Start the Day at the Beach by Posing in Matching Swimsuits
Coco Austin and her little girl have a long history of dressing up in matching clothing, and why stop now when the two always look so adorable? 
Recently, actress and model Coco Austin took to Instagram to show off a picture of herself and her daughter Chanel. She claimed they were beginning their day, both posing in matching swimsuits. 
The post consisted of five different photos, all by the beach and in their swimsuits. The two looked cute, pulling different poses in every picture.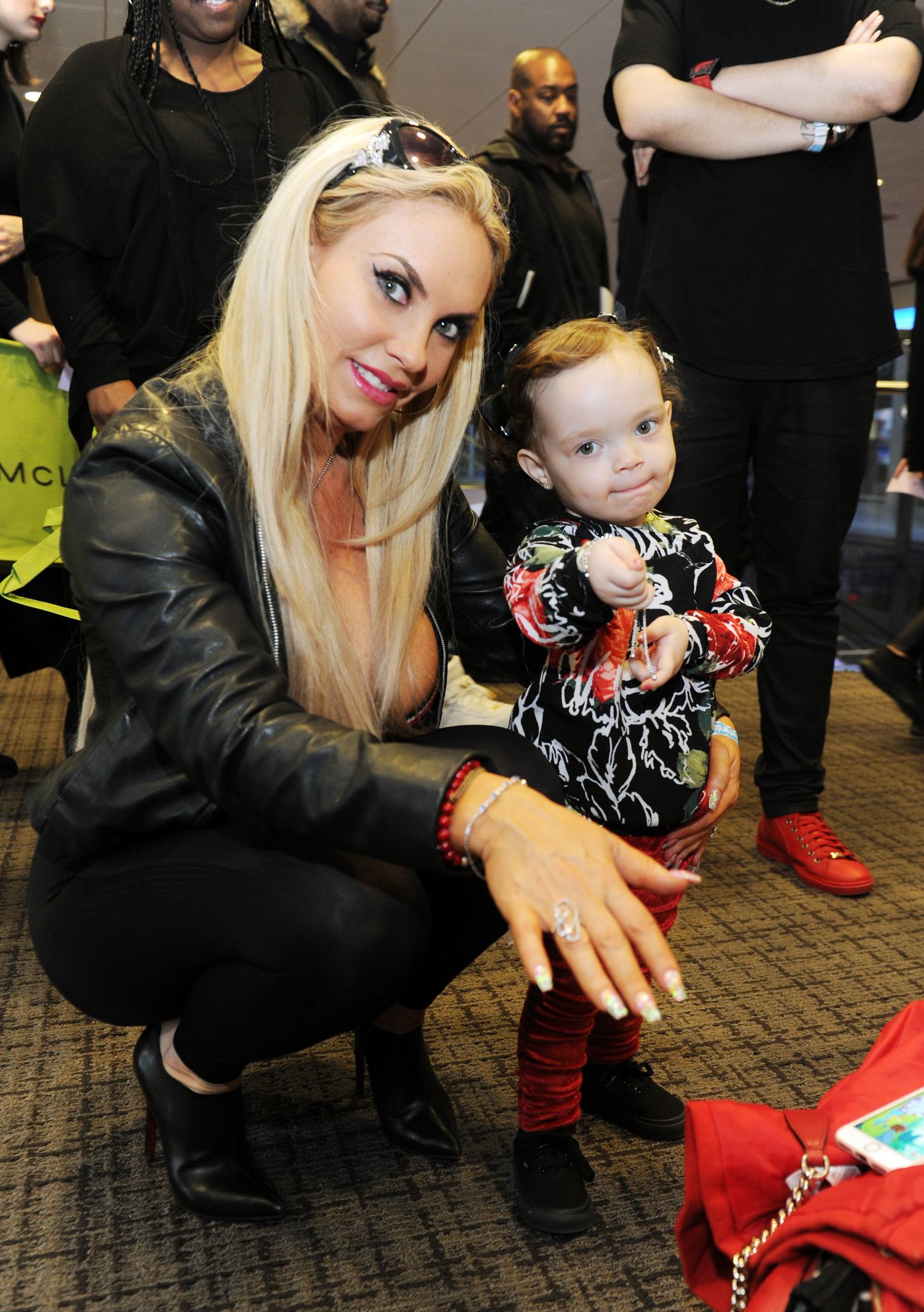 TIME TO TAKE PHOTOS
In the first one, the mommy and her daughter were striking mirrored poses, both of them holding their hands on their hips. Austin wrote: 
"You know how Chanel and I start off our day? With a little photoshoot."
She noted that there would be more photos upcoming. Chanel looked like an absolute sweetheart as she pouted at the camera with sass. 
POSING BY THE SEASIDE
In the next image, they were also in similar positions, each one of their front legs bent out elegantly. The following one was more natural, the toddler sitting on her mom's shoulder, waving. 
 Earlier this year, the couple [Austin and Ice-T] celebrated two decades of marriage. 
Fans absolutely adored the pictures, coming from all corners of the internet to comment on how cute Chanel is and how great Austin's hourglass figure looked in the swimsuit. It received around 45,000 likes. 
LOSING FRIENDS
Austin and Chanel once again posed in matching swimsuits after what the mother claimed was a challenging week due to her friend Stacey Disney, passing. She wrote in the caption: 
"Last week was a tough week for me but continued with my family trip and put a smile on my face for Chanel."
Austin also lost her dog "Sparty" when Chanel was just a tiny baby, delaying her 1st birthday celebrations by a week. However, they soon brought out the festivities and, of course, shared it all online. 
TWINS AGAIN
Once again, Austin took to the matching swimsuits, making sure that she and her little girl looked exactly the same. They did this during quarantine, adding some spice to the usual isolation. 
They posed in the waterfall by their pool, both wearing Wild Blush bikinis. In one of the pics, the two were giving each other a tiny little peck. 
Of course, Austin needs to make time for her husband Ice-T as well.  Earlier this year, the couple celebrated two decades of marriage. 
Both of them posted sweet tributes to each other on Instagram for their anniversary. Ice-T's caption exclaimed that Austin is his number one blessing.