Francesca Eastwood Shares Handmade Childhood Photo Album with Dad Clint and Mom Frances' Snaps
Clint Eastwood's daughter Francesca Eastwood uploaded a photo of a childhood handmade photo album. The precious collection featured her famous father and her mother, Frances Fischer.
Francesca Eastwood took fans on a trip down memory lane over the weekend with a poignant Instagram post. The actress threw it back in style when she uploaded a photo of a handmade childhood album in celebration of Mother's Day.
The five-slide post featured several lovely pictures of her parents Clint Eastwood and Frances Fisher. The photo album cover was titled "Franny's Adventure" and had a drawing of a little girl believed to be Francesca.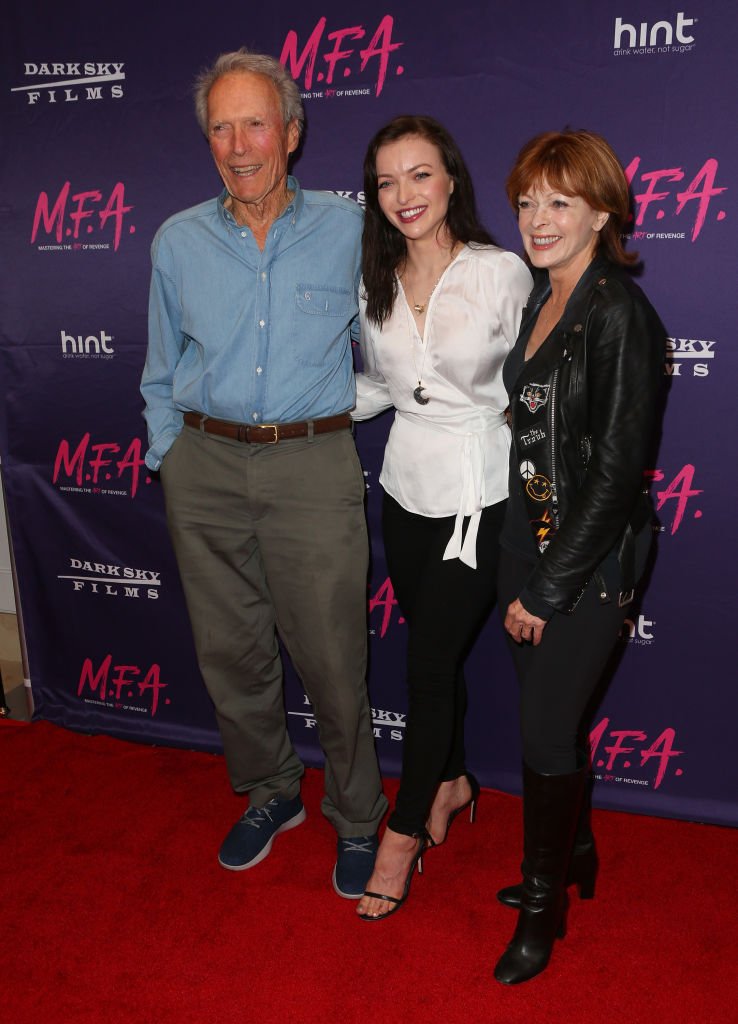 Some of the memorable images the "Awake" actress shared include a heartwarming photo of Clint and Fischer holding a baby Francesca and another of the toddler playing with her actor father.
[Clint Eastwood] is a proud father of six daughters and two sons he welcomed from five different women.
The final two images were that of Francesca as a baby. She was seen in an adorable silk pink christening gown in one shot, while the other was an up-close black-and-white picture. She captioned the post: 
"The 90s insta my mom made for me."
Fans in the comments section gushed over how cute the actress looked as a child, with many suggesting she resembled her mother. Others praised Clint and Fischer for being excellent parents. 
The "M.F.A" star became a mother in September 2018 after welcoming her son Titan Wraith Eastwood with her partner Alexander Wraith. Francesca first shared the news of her pregnancy in May.
During the 2018 Environmental Media Awards, which she attended with her mother, Francesca flaunted her baby bump on the red carpet. Later, when she and Fischer presented an award, she officially shared the great news.
Months after the announcement, Francesca had a lavish baby shower celebrated in conjunction with her 25th birthday. Surrounded by her family and close friends, the doting mother revealed her son's precious name.
The 27-year-old is the seventh child of the legendary actor. The "Gran Torino" star is a proud father of six daughters and two sons he welcomed from five different women. Many of them followed in his acting steps.
His son Scott Eastwood is the most famous with movie credits like "Pacific Rim Uprising," "Invictus," "Overdrive," and "The Longest Ride." The 35-year-old also dabbles in filmmaking.
Alongside having a handful of kids, Clint is a doting grandfather. The four-time Golden Globe winner is a grandfather of five ― Clinton, Graylen, Lowell, Kelsey, and Titan ― and feels blessed about his large brood.