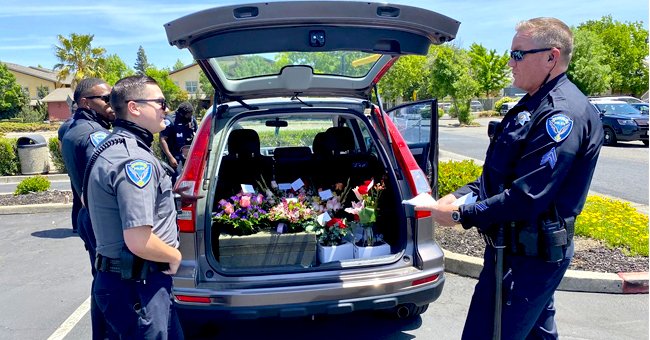 twitter.com/FairfieldPolice
Fairfield Police Completes Delivery of Mother's Day Flowers after Courier Was Detained for DUI
Some mothers were in for a big surprise over the weekend for Mother's Day when they recieved their deliveries from police officers.
On Sunday, May 9, 2021, the Fairfield Police Department received a report that there was a car accident in the area. When they arrived on the scene of the accident they discovered a flower delivery driver was involved.
The delivery person had tried to run away from the scene of the crash. When the car crash occurred, the delivery driver was actually in the process of making deliveries to some customers.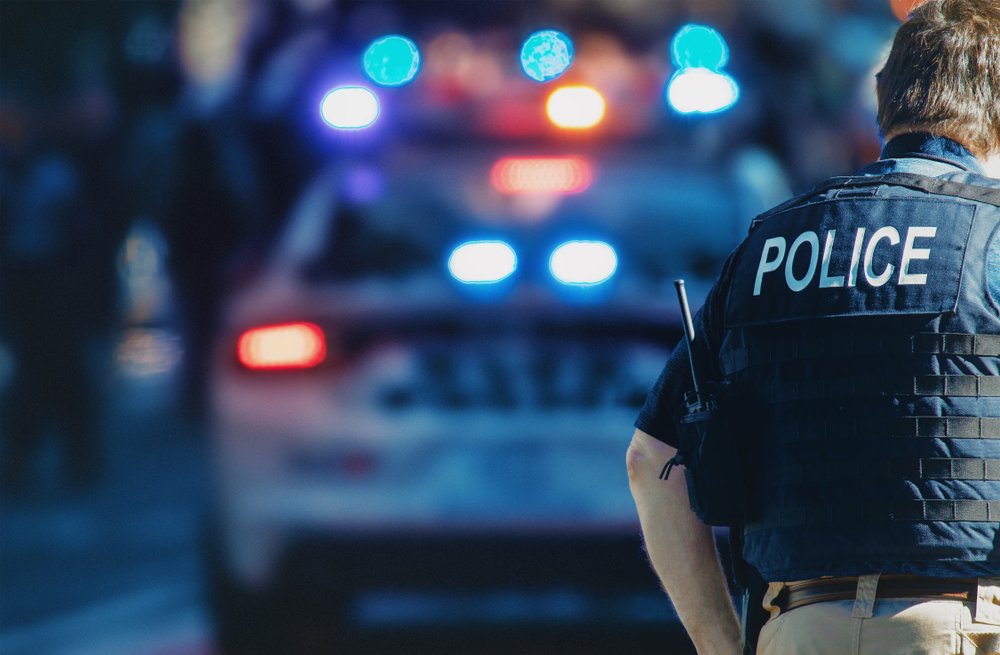 An American policeman walks in the street with a police car visible in the background | Photo: Shutterstock/ALDECA studio
Upon proper investigation, the Fairfield police officers discovered that the delivery person was impaired. Later on, he was arrested for driving under the influence (DUI) which meant the deliveries wouldn't be fulfilled.
The delivery driver ended up getting booked by the authorities. However, there was still a car full of Mother's Day flowers that needed to be delivered, and that's when the police took charge.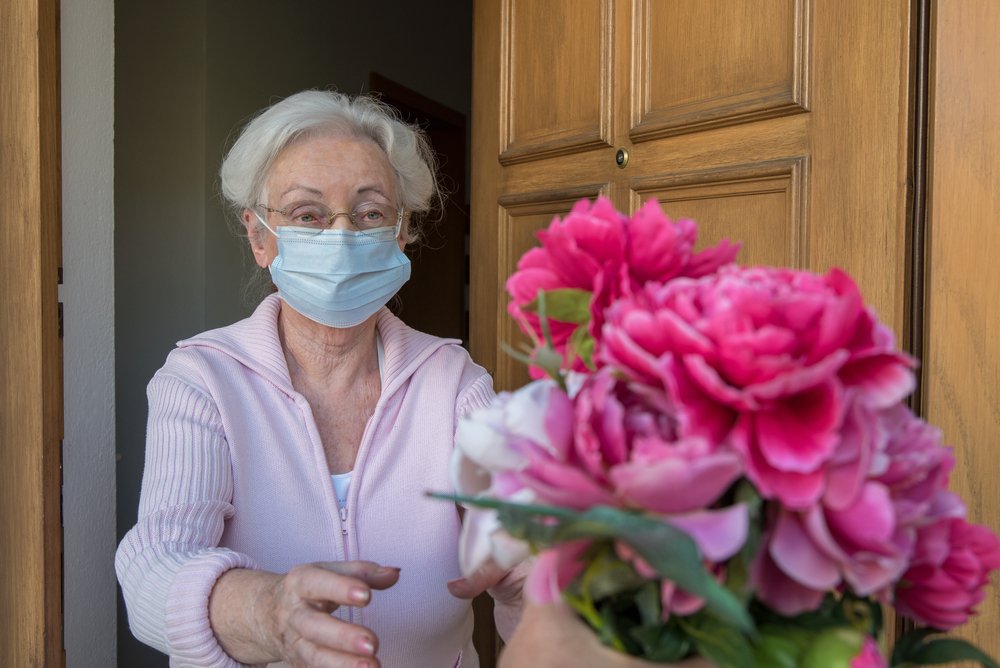 A senior woman wearing a protective face mask receives flowers at her door on Mother's day | Photo: Shutterstock/Gulliver20
A couple of Fairfield police officers ended up gathering the flowers out of the delivery car and started delivering them to customers. The officers were basically saving Mother's Day for many local families.
The caring gesture was shared on the same day on the Fairfield Police Department's Twitter page. The post included several photos of officers in uniform delivering stunning bouquets of flowers.
In the caption of the post, noted how they proudly finished the flower deliveries on that day. They wished everyone a Happy Mother's Day before adding their hopes for the day, stating:
"Hopefully we get the flowers to their destinations on time."
Last month, Wood-Ridge, New Jersey police officers were on hand to help a family after their baby was delivered in a bathroom. On the morning hours of Good Friday, Sasha Jackson started going into labor.
Shortly they heard a squeak and then some color started forming on Nico's body.
When her contractions started, her husband began packing for them to go to a hospital. However, the couple's second child had no intention to wait that long as Sasha began delivering the baby while in their bathroom.
By the time her husband, Michael, was by her side again, he had the pleasure of witnessing the birth of the newborn. However, little Nico still needed medical assistance as he was blue when the police arrived.
Police Officer Mike Mueller wrapped Nico up in a blanket, checked for a pulse, and asked his partner, Officer Rob Cangialosi, for a bulb syringe. Shortly they heard a squeak and then some color started forming on Nico's body.
Please fill in your e-mail so we can share with you our top stories!