Us Weekly: Prince Harry Prepared a Low-Key Celebration for Pregnant Wife Meghan on Mother's Day
The Duke of Sussex, Prince Harry, and his 2-year-old son Archie teamed up to honor pregnant Meghan Markle on Mother's Day on Sunday, May 9.
A source told US Weekly that the Duchess of Sussex had a "low-key" Mother's Day this past weekend "as she nears the end of her pregnancy, she's taking it easy."
The insider revealed that Prince Harry is overly protective of his spouse and does not want her to overdo it. The royal couple announced they are expecting their second child in February.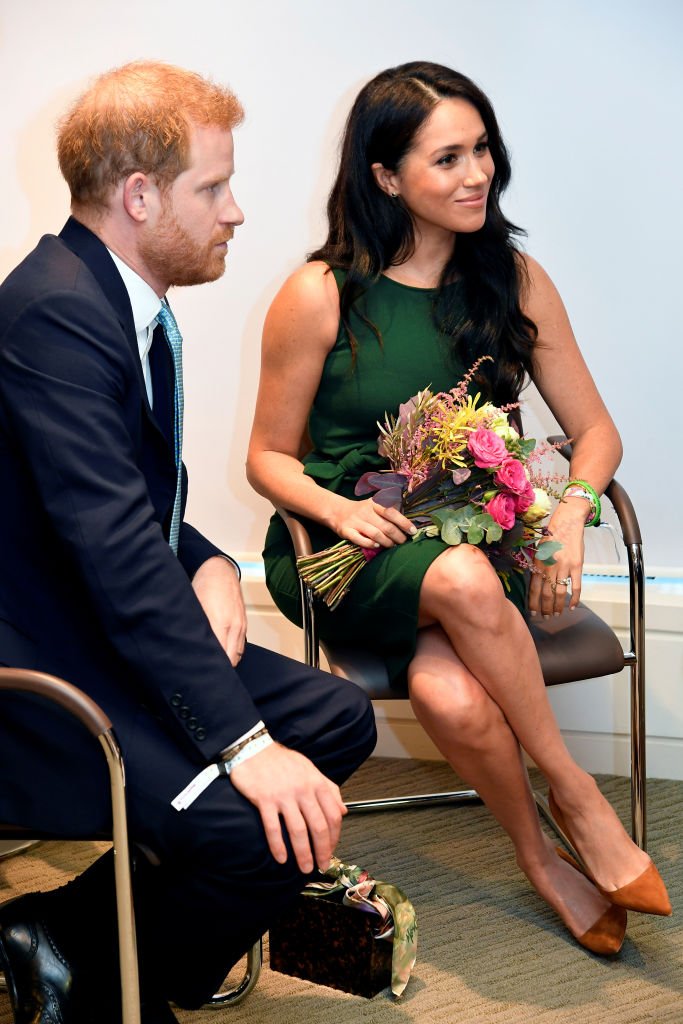 BIRTHDAY GIFTS
The following month, they disclosed their bundle of joy is due in the summer. The family of three have been enjoying multiple celebrations at their home this month.
They have showered their only child, with love for his birthday, on May 6. The source added even though they are strict parents, they go the extra mile for their son.
"While Harry and Meghan are raising Archie to be grounded, they go the extra mile on his birthday. They made his card by themselves and wrote a sweet poem inside," said the insider.
The pair have also gone above and beyond for their little boy on gifts – including outdoor toys – and have bought him a unique birthday outfit.
DONATIONS FROM THE SUSSEXES
For his special day, Archie's parents donated 200 beanies to the I Got Your Back Pack (IGYBP) initiative as a birthday gift in honor of their child.
The donation will benefit mothers and kids escaping domestic violence. The New-Zealand-based social enterprise Make Give Live revealed the news on social media on Sunday.
ARCHIE'S BIRTHDAY PHOTO
The Duke and Duchess also shared a photo of Archie to mark his birthday. The sepia-toned image, taken on Thursday, shows the toddler standing in the garden with his back turned from the camera, holding balloons.
The picture came along with a plea for donations to fund COVID-19 vaccinations in developing countries. Prince Harry and Markle said they were deeply touched by people who donated to charities in honor of their son's birthday in previous years.
VAX LIVE GET UP
To create awareness for their cause, as the co-chairs of the Vax Live Concert, the Duke attended the event in person, whereas his spouse appeared virtually in a pre-taped video segment.
In the footage, Markle dressed up in a beautiful Carolina Herrera outfit. The poppy-print tie waist shirt dress consisted of a floaty design and cost $1,690, and is still available for purchase.