You: Bond Girl Jane Seymour Recalls Her Acting Career as She Flaunts Her Figure in New Photoshoot
Jane Seymour recently posed for You Magazine, proving she is still capable of turning heads. During her interview, the 70-year-old actress also recalled her acting career.
Jane Seymour appeared in the recent issue of You Magazine. For the photoshoot, she invited the magazine to her home, and she looked remarkable in the images taken by Max Abadian.
During her interview with writer and broadcaster Cole Moreton, Seymour said, "Who knew I'd be hot again at my age?" Meanwhile, the acclaimed actress also opened up about her career.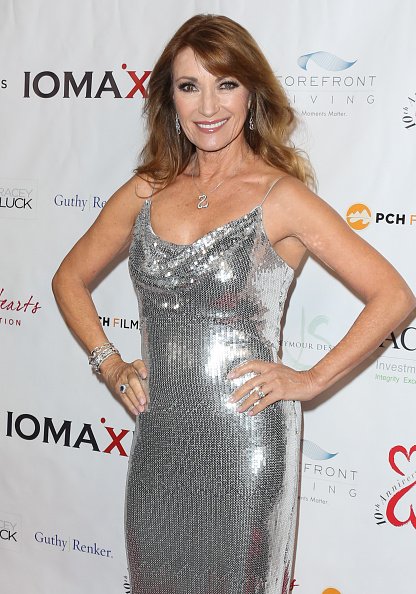 At age 17, Seymour got her first big break as a dancer in the Richard Attenborough movie "Oh! What a Lovely War." However, her role as Bond girl Solitaire in "Live and Let Die" made her an international star.
While everyone was in awe of her as Solitaire, Seymour was keeping an unspoken secret. An influential Hollywood producer invited her to his house to talk about a screen test she did.
While he said other people would be present, Seymour was the only one there when she arrived. Her account described him repeatedly placing his hand on her knee during their meeting.
In response to her rejection of his advances, he advised her not to mention that she had been at his house or reveal what took place; otherwise, he would destroy her career.
During a recent visit to Oahu, Hawaii, Seymour wore a stunning blue plunging swimsuit with a high-leg detail.
During the #MeToo movement's heyday in Hollywood, Seymour felt empowered to tell her story. Though she has faced other trials since then, the actress, who posed for Playboy at 67, continues to fight.
What's happening now as she celebrates her milestone 70th birthday is still surprising for Seymour. She said, "Who knew I would suddenly have a whole new career? It's unbelievable."
In a February interview with New Beauty, Seymour detailed her schedule during COVID, which includes staying at home in Malibu and spending time with her four adult children and boyfriend.
Besides growing her skills in haircutting, the actress was also eager to learn Photoshop and use a new volunteering app for the new year. Aside from this, Seymour believed that she had become a better cook.
During a recent visit to Oahu, Hawaii, Seymour wore a stunning blue plunging swimsuit with a high-leg detail. As she walked along the shoreline with a floral wrap, the star looked amazing in swimwear.
In addition to her swimsuit photos, Seymour has made waves on the red carpet too. At the SAG Awards and the Elton John Oscars viewing party, she got herself gorgeously dressed.