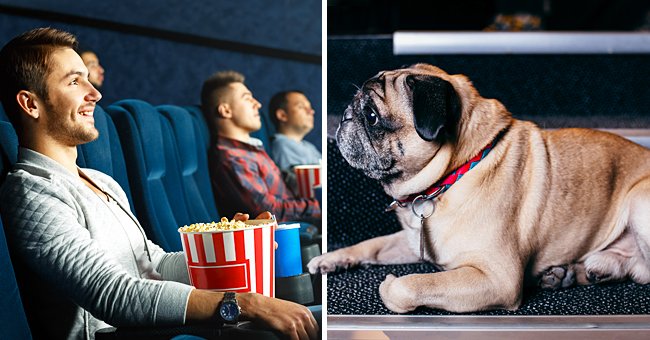 shutterstock.com
Daily Joke: A Man Brought His Dog with Him to the Cinema
Today's #jokeoftheday is about a visitor who noticed that a man brought his dog to the cinema. However, the pet began making several weird noises that attracted attention.
One day at the cinema, a visitor noticed that the man in front of him brought his dog. The giant pet sat next to its owner. The visitor was confused about an animal's presence but decided not to speak about it.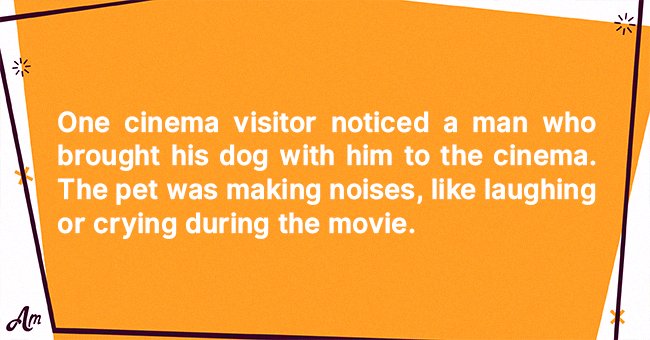 Source: Amomama
The movie soon began, and when a funny scene came up, the visitor was shocked to hear the dog making a woofing sound that resembled someone laughing. He couldn't wrap his head around it.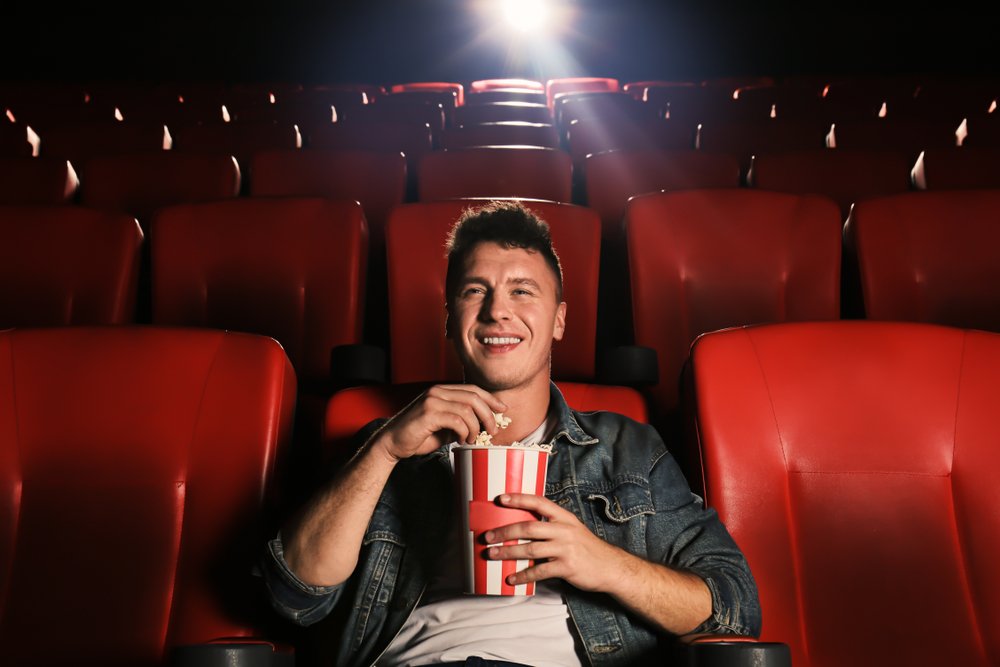 A photo of a young man watching movie in cinema. | Photo: Shutterstock
In no time, a sad part came up, and the dog soon began weeping. The laughing and crying sounds continue throughout the movie, and the visitor keeps losing his mind every time it happens.
After the film is done, the visitor walks up to the man and taps him on the shoulder to tell him, "I gotta say, and I know it sounds weird, but it seemed like your dog really enjoyed this movie."
The dog owner laughed and then turned to the dog before saying, "I know, it really is weird because he absolutely hated the book." The visitor stares in shock as the man walks away with his pet.
Another hilarious joke tells the story of two friends who ran into each other while walking their dogs. After exchanging pleasantries, one suggests that they go out together for a lunch date in a nearby restaurant.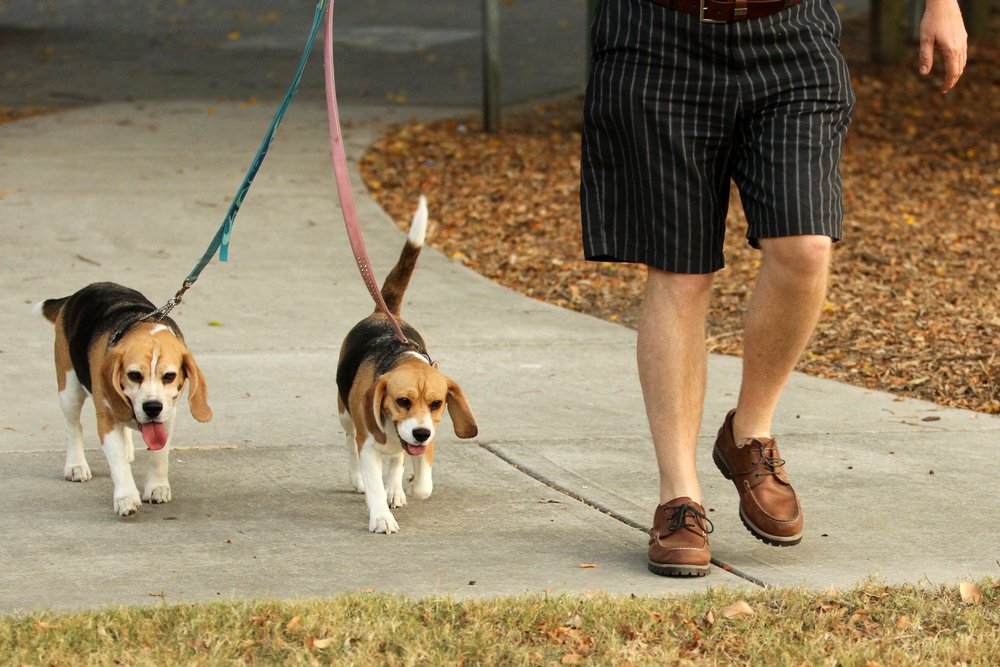 A photo of a man walking his dogs. | Photo: Shutterstock
The other, however, disagrees, saying that no restaurant would let them in with their pets. The first remained determined and encouraged them to go anyway to the restaurant and try their luck.
Upon getting there, the maître d' stops them at the entrance and tells them they cannot bring in their dogs. The first man replies, saying that his German Shepherd is his guide dog as he is blind.
The maître d' apologizes and lets him in. After a few minutes, the second friend tries his luck and tells the same lie. The maître d' skeptically asked why his guide dog was a Chihuahua, and the friend replied, "A Chihuahua? Is that what they gave me?"
Please fill in your e-mail so we can share with you our top stories!