Daily Joke: Three Guys Were Sitting in a Biker Bar
Three guys were sitting in a biker bar nursing their drinks when a drunk man staggers in and tries to pick a fight with the meanest of them.
Three guys were seated at a biker bar famous for its bar fights sipping their drinks when an older man stumbled in. He headed to the bartender and requested a drink.
While he waited, he looked around, and his eyes landed on the three guys occupying a corner booth. The drunk stood and headed their way.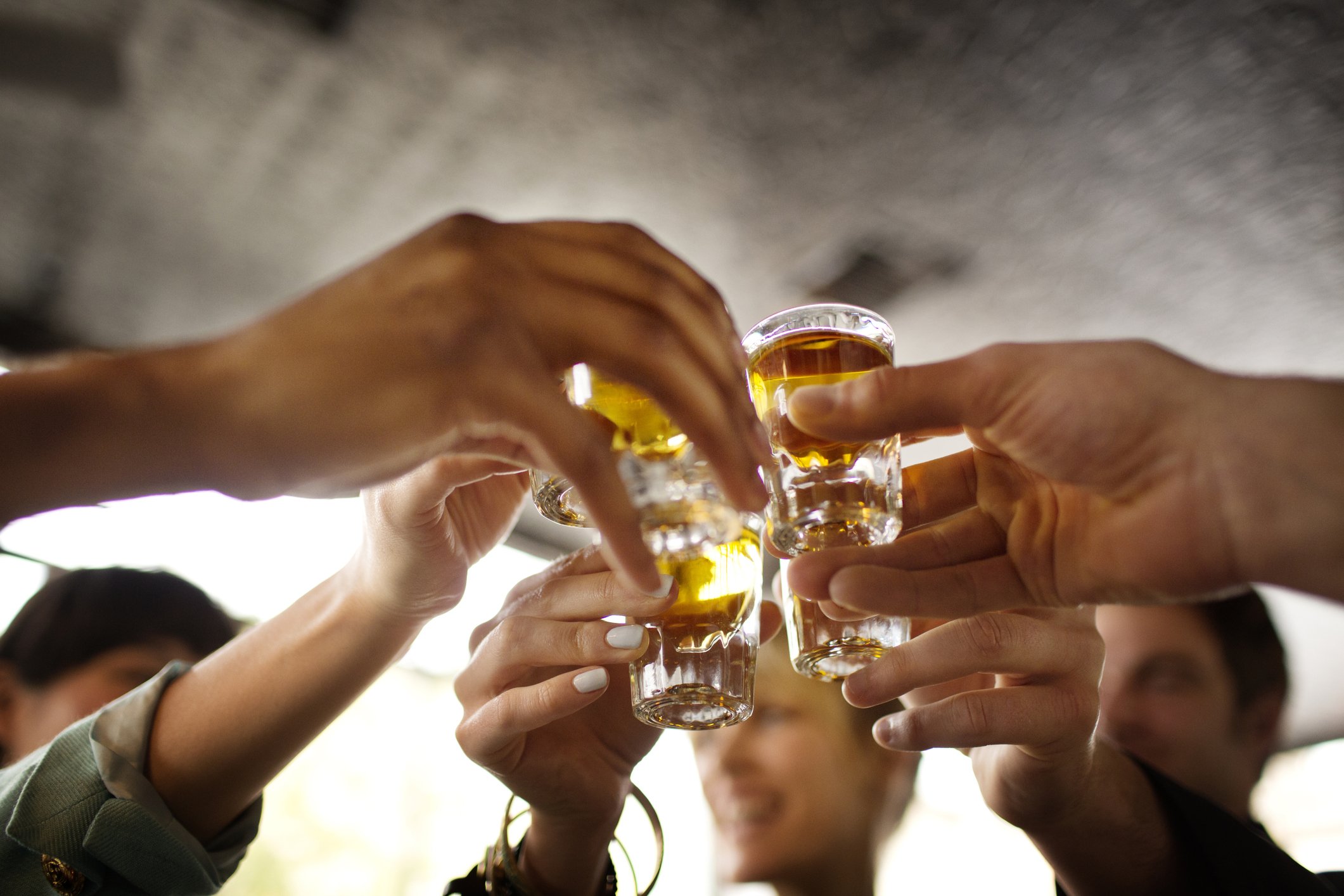 When he reached them, he singled out the biggest of them then leaned over to look him in the eye as he revealed he had been at his grandma's home where he caught her naked in the hallway. He thought she looked "fine."
The biker he faced looked at him then shifted his gaze without uttering a single word. His friends were baffled; they knew he was easy to bait and was always eager for a fight.  
The drunk man tried again; he leaned over and stated that he had just had a wonderful time with his grandmother in bed. He also praised her skills, but still, there was no response from the biker.
His friends started to feel annoyed, but the drunk paid no attention to them. Instead, he leaned in again and added that the biker's grandma enjoyed their time together.
That got the biker to act but not in a violent manner. He simply got up, grabbed the drunk by the shoulder, and begged him to go home since he was inebriated— it was his grandpa. 
Another joke: A man celebrating his 100th birthday with a party was getting praised by everyone for his athletic body and how well–preserved he always looked.
He soaked up the compliments and eventually decided he would share his secrets with them— he had constantly been spending time outdoors for decades. 
The guests were impressed, so they requested to know how he kept up with the harsh fitness regime, and his answer was simple: "Well, you see, my wife and I have been married 75 years ago," he said.
The man continued: "On our wedding night, we made a solemn pledge. Whenever we had a fight, the one who was proved wrong would go outside and take a walk."
Sources: Unijokes, Startsat60