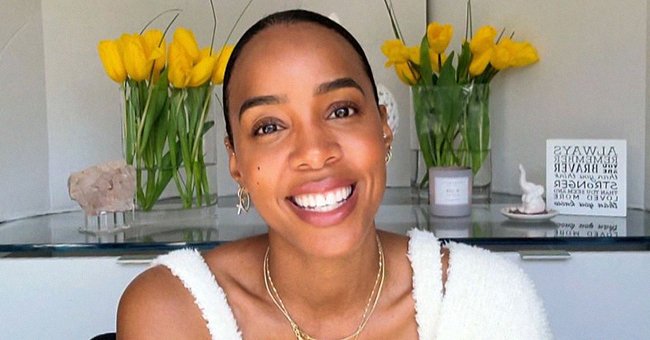 Getty Images
Kelly Rowland's Son Noah Warms Hearts as He Smiles & Coos While Being Held by Tina Lawson
Kelly Rowland has a close relationship with the Knowles family, with celestine Beyoncé Knowles' mom, Tina Lawson, referring to Rowland's baby as her "grandson."
Tina Lawson took to Instagram, sharing a video of herself holding baby Noah, son of the singer and former Destiny's Child member Kelly Rowland. The tiny boy warmed hearts as he smiled and cooed.
Lawson "spoke" to Noah as he responded with the most adorable smile while making little noises. She looked lovingly down at him while his eyes sparkled, looking back up at her.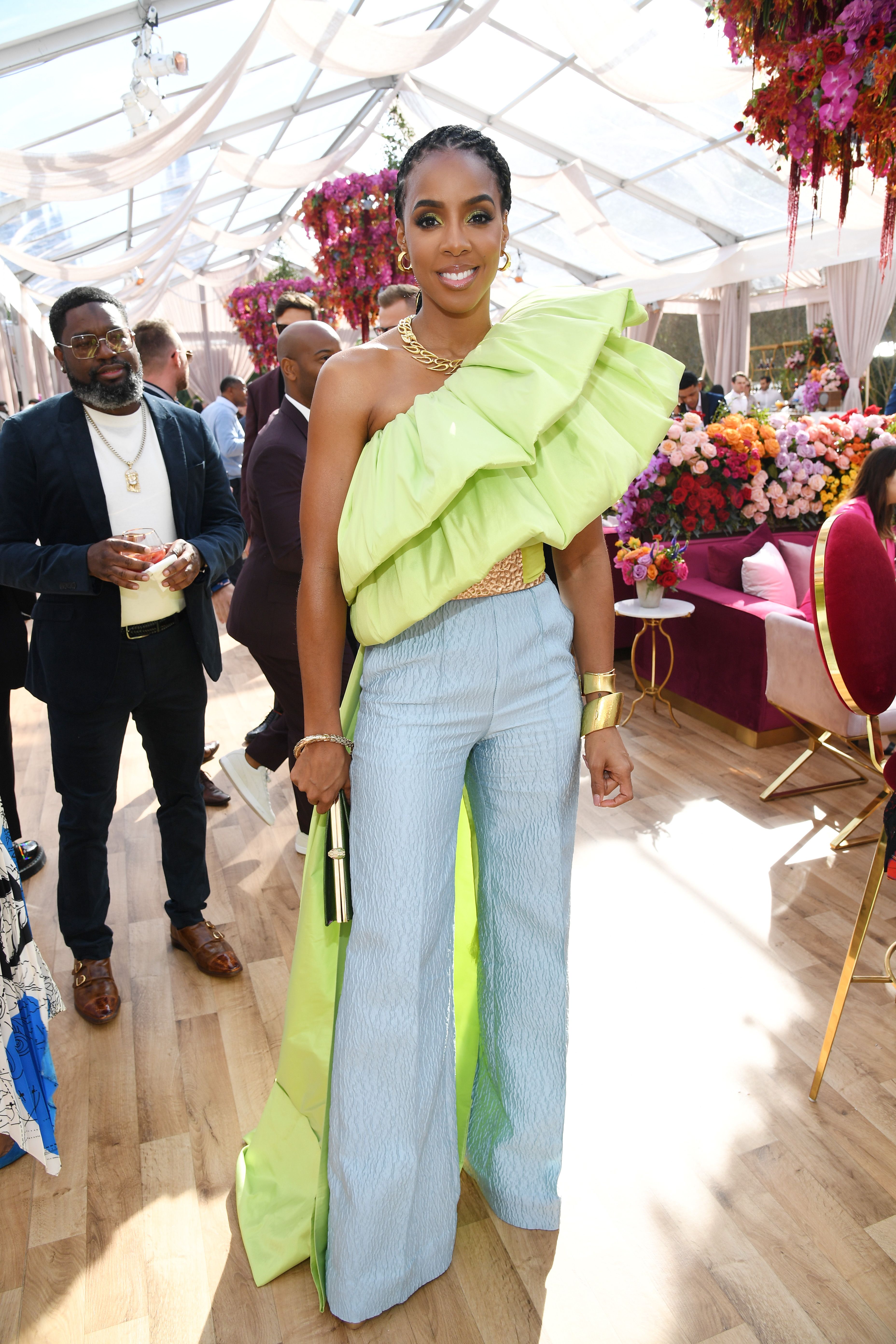 Singer Kelly Rowland at 2020 Roc Nation on January 25, 2020 in Los Angeles. | Photo: Getty Images
Knowles' mother shared her adoration for Noah in the caption, expressing how infinitely cute the little boy is. She referred to him as part of her family, exclaiming:
"This is my beautiful grandson Noah!!"
The proud grandmother commented that he was already making sounds and smiling at such an early phase. Noah looked deeply snug as he was wrapped in Lawson's warm familial arms.
The homely ambiance was emphasized by the sun shining on the young one's and Lawson's skin. They both glowed in the light, the grandmother's hair shimmering along with the cozy radiance.
She [Kelly Rowland] said she used to compare herself to [Beyoncé] Knowles.
Admirers of the Knowles-Rowland bunch doted on the baby boy, enthralled by the relationship between grandmother and grandson. Many of them sent heart emojis through, exhibiting their collective adoration.
"I remember the first time I went to Tina's salon in Houston, Texas, and seeing a strong, black woman with her own business. She was... a role model."
Growing up with Knowles, Rowland stated that her childhood friend's mother was an inspiration. She said that Lawson made her "..feel like I could literally do anything."
SUPPORTIVE MUSICAL SISTERS
Knowles and the other Destiny's Child sister Michelle Williams were present for Noah's birth via Zoom. Of course, Lawson was also part of the call, all supporting Rowland through the birthing process.
When it comes to growing up with the prolific superstar songbird Knowles, Rowland only has good things to say. The music artist referred to her as humble, a real friend, and a true inspiration for women.
However, the songstress has admitted that Knowles' major success had been a source of inadequacy. She said she used to compare herself to her Destiny's Child companion.
Beyond Knowles and Williams, Rowland does have some other famous companions. Champion tennis player Serena Williams is, in fact, her go-to karaoke partner.
Please fill in your e-mail so we can share with you our top stories!