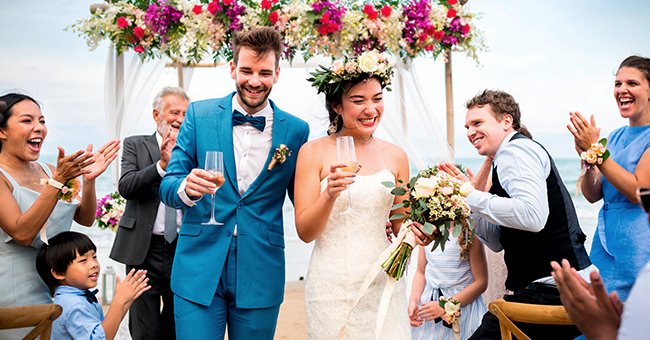 shutterstock.com
Daily Joke: Three Friends Married Girls from Different Parts of the World
Today's #jokeoftheday is about three friends who married women from different parts of the world and discussed how their wives handled a request to be in charge of the house chores.
For years, the traditional roles in marriages have been split between men and women, with the former handling the financial aspects while the latter is in charge of cleaning the home, cooking, and nurturing kids.
In recent times, unions have evolved, and couples are splitting both chores and bills equally. However, these three friends didn't follow the modern ideology and believed their wives should handle all the duties at home.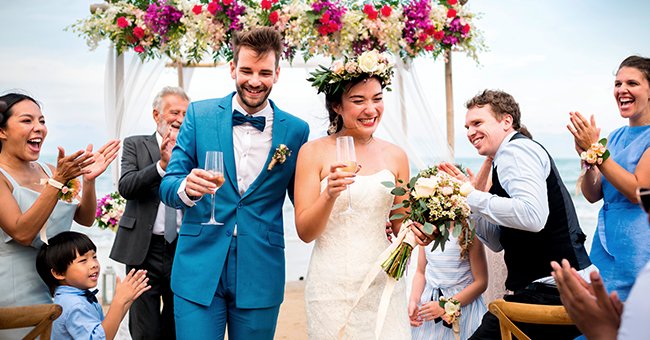 A photo of a couple on their wedding day. | Photo: Shutterstock
During an outing, they discussed how they were each going to tell their wives who came from different parts of the world. The first friend Paul married a woman from Greece and decided to try his luck that night.
When he returned home, he told his wife to be responsible for all the cleaning and cooking. She disagreed with him, but he insisted. For the first few days, the house was dirty, and she cooked no meals.
However, on the third day, he came back home and found that the house was sparkling. His wife had prepared a variety of dishes. Paul felt victorious and went back to tell his friends how things went.
The next guy Nick was fired up and went home to tell his Thai wife the same thing. He ordered her to do all the cooking, cleaning, and dishes. The first day, he came back home and saw nothing had changed.
She kept this up for some days but before the end of the week came back home to find the dining table set up with different meals. The house was clean, and she even did his laundry.
He was thrilled and went to tell the last guy Fred. Fred was inspired and chose to follow the same pattern as his friend. Upon returning home to his Texan wife, he ordered her to do all the cleaning and cooking.
The first day he didn't see anything at all. Same as the second day. However, on the third day, some of the swellings had reduced, and he was able to see from his right eyes well enough to stand from the bed.
His arm was also healed well enough to walk to the kitchen to make himself a sandwich and load the dishwasher with the piled-up dishes. Fred couldn't return to tell his friends about his experience.
Please fill in your e-mail so we can share with you our top stories!