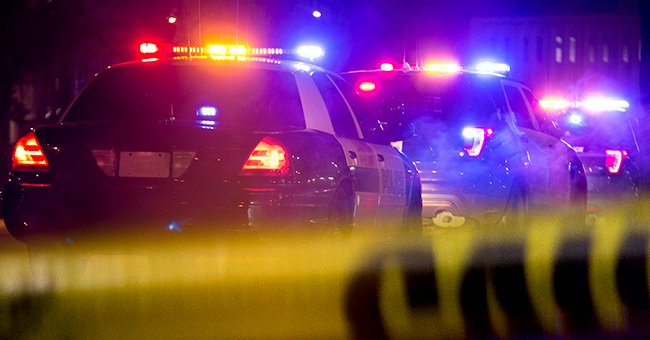 Getty Images
SLPD Police Officer Was Fatally Shot While Serving a Search Warrant
A California police officer was fatally wounded on Monday when a shooting broke out while officers served a search warrant.
Two police officers were shot, on Monday, May 10, 2021, while attempting to serve a search warrant. The warrant was to search for stolen property in connection to multiple late-night commercial burglaries over the last week.
Shots were fired at around 5:20 pm. Detective Luca Benedetti was fatally shot while Detective Steve Orozco was treated at a local hospital for his gunshot wounds.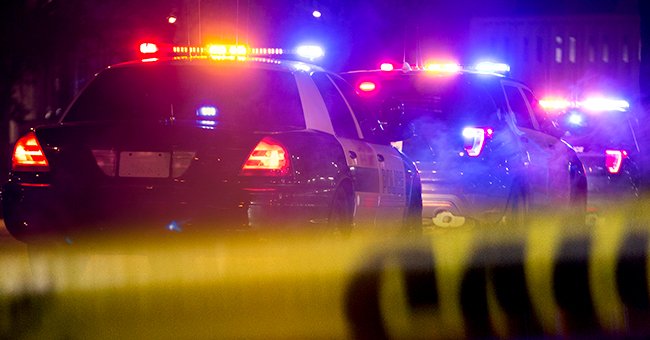 A photo of police car lights and a close up of police tape. | Photo: Getty Images
The San Luis Obispo Police Department shared details of the incident on Twitter. The shooting took place at an apartment in Camellia Court. The apartment block is located near South Higuera Street, off Margarita Avenue.
The City Manager Dereck Johnson shared his condolences with the Police Department, who shared his statement in their Twitter thread about the shooting. Johnson's statement read:
"This is a tragedy beyond measure for all of those who serve and care about our community. Our deepest condolences go out to the family."
The two wounded officers had been a part of a group of six officers serving the search warrant. After knocking on the door and receiving no answer, police opened the door where a shooter was lying in wait.
The shooter was identified as Edward Zamora Giron. As police entered the apartment, Giron opened fire, which officers returned. Giron was discovered dead from a self-inflicted gun wound. He was also wounded by the police's fire.
The Police Chief had described Benedetti as a dedicated officer, talented detective, and a loving father and husband.
Benedetti had been an officer at the SLOPD for almost 10 years as he joined in 2012. Before that, he served as a police officer for four years at the Atascadero Police Department.
He leaves behind his wife and their two young children. Mayor Heidi Harmon acknowledged his family in her statement about the incident as she said Benedetti's children had lost their father so the community could be safe. Harmon's statement read:
"Detective Benedetti loved this city and bravely gave his life so that we could live in peace and safety."
The district attorney's office and the SLO County Sheriff's Office are currently investigating the tragic accident. This is standard procedure for any officer-involved shooting case, said the Acting Police Chief Brian Amoroso.
Amoroso said that he and Benedetti had worked together for nine years. The Police Chief had described Benedetti as a dedicated officer, talented detective, and a loving father and husband.
Shootings breaking out during the serving of a search warrant is not an uncommon thing. In February, five FBI agents were shot by the suspect in Sunrise, Florida. Two officers died from gunshot wounds.
The agents had been attempting to execute a search warrant for a man under investigation of crimes of violence against children online. The man was found dead in his apartment from self-inflicted gunshot wounds.
Please fill in your e-mail so we can share with you our top stories!