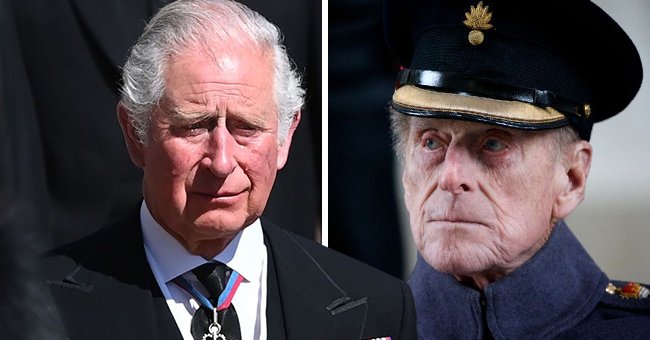 Getty Images
Prince Charles Personally Thanks Nurses Who Cared for His Dad Prince Philip before His Death
The Prince of Wales sat down to send a message to the Muslim community as they come to the end of Ramadan. He included a special thanks to the St Barts Hospital staff.
The death of Prince Philip is still lingering in the minds of the royal family as his oldest son, Prince Charles, paid a special visit to thank the members of staff at St Barts Hospital who cared for the royal in his last days.
The Prince of Wales, 72, went down to St Barts Hospital to interact with medical staff who looked after the Duke of Edinburgh while he was sick ahead of the International Nurses Day.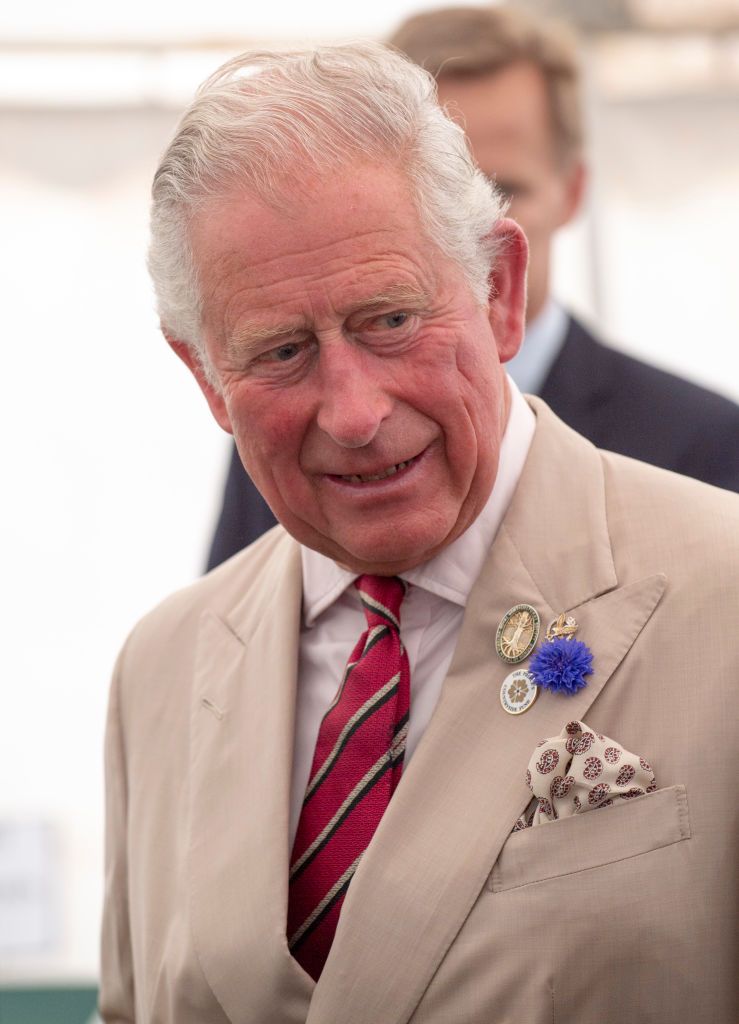 Prince Charles during a visit to Sandringham Flower Show 2019 at Sandringham House on July 24, 2019 in King's Lynn. | Getty Images
The royal's visit to the hospital was shared on the Prince of Wales and the Duchess of Cornwall's Twitter page showing Prince Charles conversing with a female staff member. The caption reads:
"Ahead of #InternationalNursesDay tomorrow, HRH met with healthcare staff, including those who cared for his father The Duke of Edinburgh, during the visit."
The late Prince Philip spent four nights at St Barts Hospital, where he underwent surgery for a pre-existing heart condition after his stay at the private King Edward VII Hospital.
Chief executive of St Barts Professor Charles Knight shared that the Prince of Wales was intentional about expressing his gratitude toward those who took care of Prince Philip.
His father was also known to have a unique bond with Princess Diana. He supported and encouraged her.
Among those who interacted with the royal were a nurse, a consultant, and a therapist, all of whom were involved in the Duke of Edinburgh's medical care.
The loss of Prince Philip has evidently been on the forefront of Prince Charles' mind as he also mentioned his father in a special Ramadan message he recorded for the Muslim community.
Prince Charles acknowledged the challenges that the Muslim community faced throughout the COVID-19 pandemic and mentioned his father's death during his heartfelt message. He said:
"This year so many families, like my own, will have an empty seat at their dinner table and friends will no longer be able to share the celebratory hug after Eid prayers."
While the Windsor family adjusts to life without their patriarch, Prince Charles and the Duchess of Cornwall have stepped in to offer an extra hand of support to Queen Elizabeth.
Prince Charles and his wife were seen next to the reigning royal during her first official engagement outside Windsor Castle since Prince Phillip passed away.
In the wake of the Duke of Edinburgh's death, Prince Charles openly expressed his gratitude and respect for his father. The Queen's oldest son cited his father's service and loyalty to the monarchy and country as remarkable.
While Prince Charles shared a special relationship with Prince Philip, his father was also known to have a unique bond with Princess Diana. He supported and encouraged her throughout her difficult time in the royal family.
Please fill in your e-mail so we can share with you our top stories!