Michelle Obama Reveals She Knits Tops for Daughters Sasha and Malia
Michelle Obama has her hands full with her professional engagements. Yet, she manages to make out time for some home management antics, including basic household knitting.
In her recent appearance on "CBS This Morning," the former first lady of the United States, Michelle Obama, admitted she embraced an unlikely hobby over the pandemic. She shared:
"I'm still not working at the pace I was working. I still have more freedom to do the things that I want. I'm knitting now."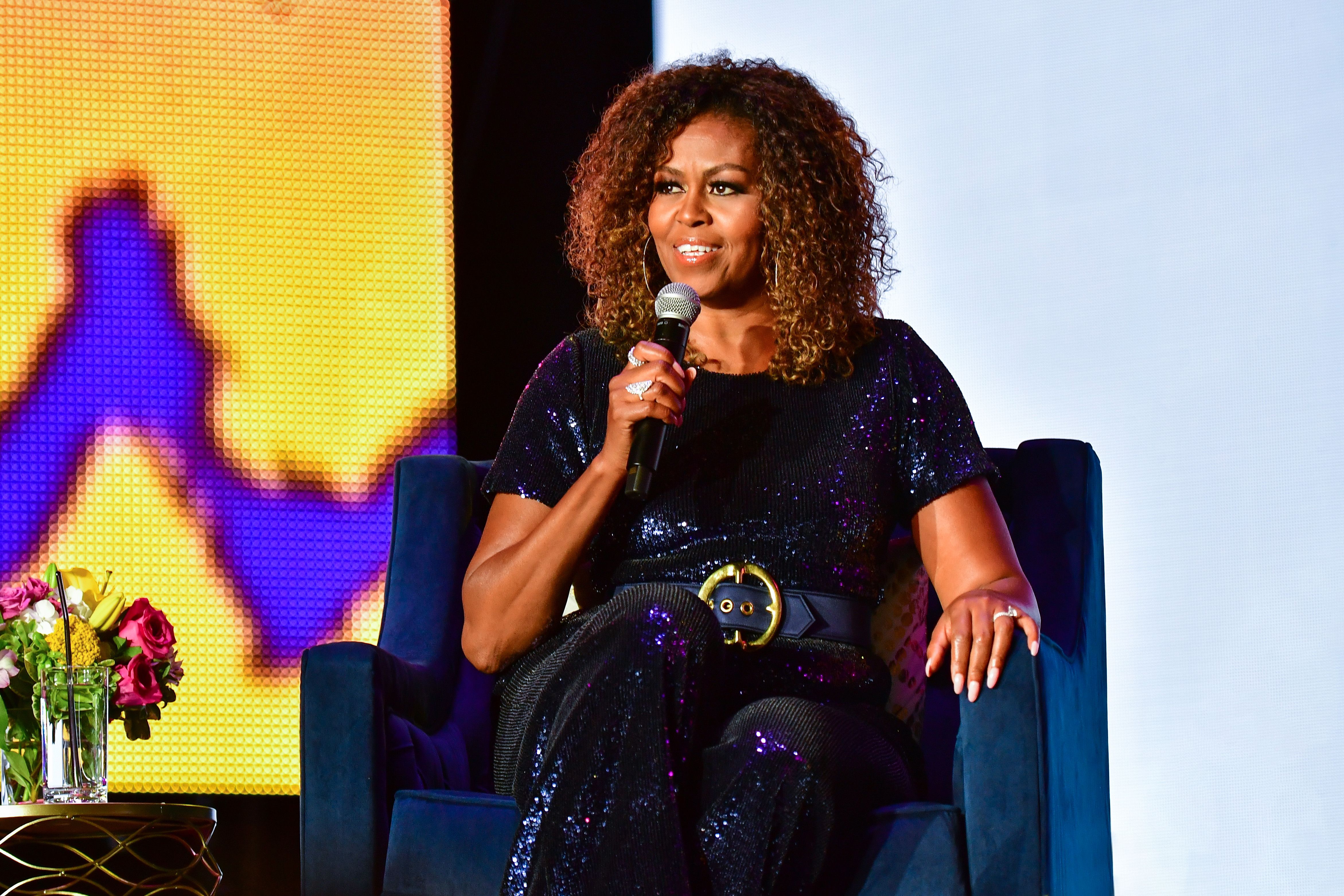 The show host, Gayle King, found the hobby unlikely, telling the 57-year-old that it sounded very old-lady. Michelle sprang to the defense of the knitting community, saying:
"You know, it's sort of me because I like creating something out of nothing. I don't want you to come for my knitting community."
The "Becoming" author went on to gush about some of her hand-made pieces, which included a crewneck sweater for her husband, Barack Obama.
Better than warm sweaters, the mother of two went all out for her daughters, Malia and Sasha, opting for non-seasonal outfits. She proudly told King she knitted halter tops for the two college undergrads. And the girls loved them.
The former FLOTUS is committed to inspiring the younger generation to take up the apron.
Still speaking on "CTM," the icon opened up about her bitter-sweet experience as a mother of two college kids in their twenties. She explained the shocking moment the realization struck her, that her daughters were no longer teenagers.
Now, while living to inspire people along with her husband, Michelle was excited to watch her two daughters scale through their next chapters.
Admittedly, they already showed potential in some interesting aspects, most notably, their mom's love for cooking. The "Waffles + Mochi" star divulged:
"They were baking way too much at the beginning of quarantine, too many delicious pies. They were good at it! Good pie crust, good fillings."
Their love for cooking soon grew into a midnight obsession. Michelle admitted she had to stop her kids from baking at some point because they became "midnight bakers."
While she convinced her daughters to cut down on their cooking escapades, the former FLOTUS is committed to inspiring the younger generation to take up the apron.
Along with the launch of her new show, Michelle also achieved a trailblazing feat that would stamp her name among legends forever.
The National Women's Hall of Fame announced in March that the icon would be one of nine women to be inducted into the coveted organization come October 2.