La la Anthony Shows Her Teen Son Kiyan Carmelo Saying He Kisses Only His Girl in a New Video
La La Anthony recently showed her 14-year-old son Kiyan's hilarious response to her request for a Mother's Day kiss.
Though he only just turned 14, La La Anthony's son Kiyan is already making the actress contend for his love, but not in the way some would think.
In a recent Instagram video she shared, the actress was heard asking Kiyan what he said when she asked him for a kiss on Mother's Day.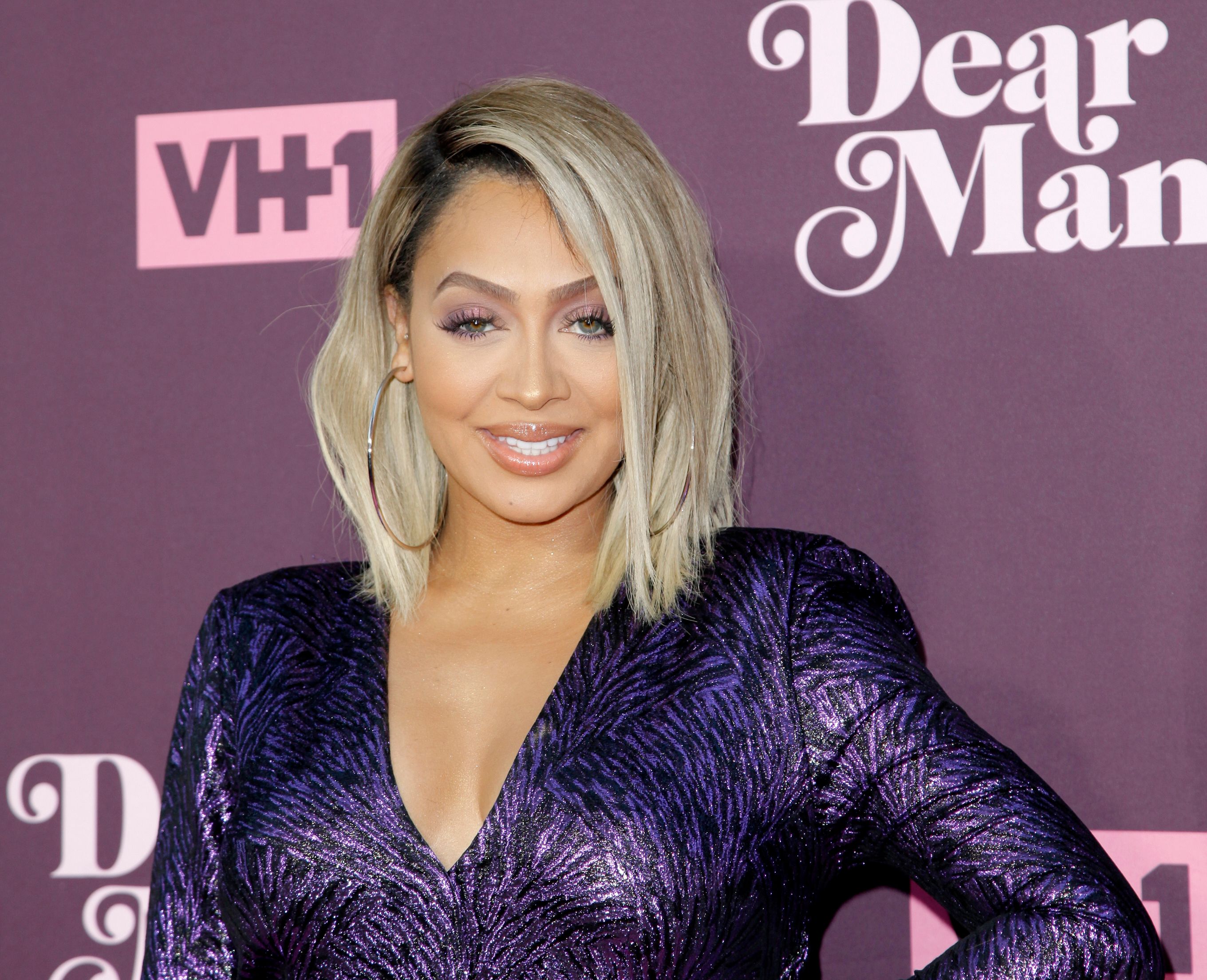 Kiyan, appearing alone in the frame, replied, saying he only kisses his girls. Playfully, Anthony asked the teenager to repeat himself.
In the video, Kiyan donned a brown hoodie with a baseball hat sitting pretty on his beautiful curly hair. With his good looks, it comes as no surprise that the 14-year-old already has his "girls."
Anthony accompanied the lovely clip with a caption where she hilariously told other mothers that kids start feeling brand new once they turn 14 and get an Instagram page. She sweetly concluded:
"HAPPY MOTHERS DAY!! Love this kid so much @kiyananthony ❤️"
Unsurprisingly, the actress's post stirred up reactions from fans and followers who took to the comments section, gushing over Kiyan's response and how handsome he looked.
La La and NBA star Carmelo Anthony became proud parents in 2007 when they welcomed Kiyan. Between now and then, a lot has changed for the actress but not her love for her son.
He is already making waves on the basketball court. 
While La La has continued to hit new strides in her career over the years, she has also never lost sight of her role as a mother. For her, Kiyan will always come first.
During a 2018 interview, La La revealed that she never wants Kiyan to feel like his mom is never available despite her busy schedule.
To achieve this, the actress tells her son to make a list of things he would like to do, and whenever she returns from work, they enjoy some mommy-son time.
The actress' commitment to being there for Kiyan is undoubtedly responsible for the incredible bond they have managed to build over the years. 
Last year, La La revealed that amongst other positive things that happened to her, the quarantine allowed her to become closer to her son.
The proud mom noted that being home with him allowed her to get better connected to his world and learn about the things going on in it.
And while his mom enjoys nothing more than doting on him, Kiyan has also found ways of making his parents proud at such a young age.
The teenager is seemingly walking in his dad's footsteps as he is already making waves on the basketball court. Fans can surely expect to see more of the teenager in the coming years.