Teyana Taylor, Iman Shumpert & Kids Enjoy a Sunny Day at Disney World with a VIP Tour Guide
Teyana Taylor's Mother's Day celebration was nothing short of amazing as she spent the day at Disney World with her family. The mother-of-two shared some awesome snaps of her fun day out on Instagram.
"Google Me" hitmaker Teyana Taylor is a loving and devoted mom to her two daughters, Junie and Rue Rose Shumpert, who she shares with her husband, NBA player Iman Shumpert. 
Taylor joined mothers worldwide in celebrating Mother's Day on Sunday, May 9, but in true celebrity fashion, her day was like no other. She and her family spent it at Disney World where they received incredible VIP treatment.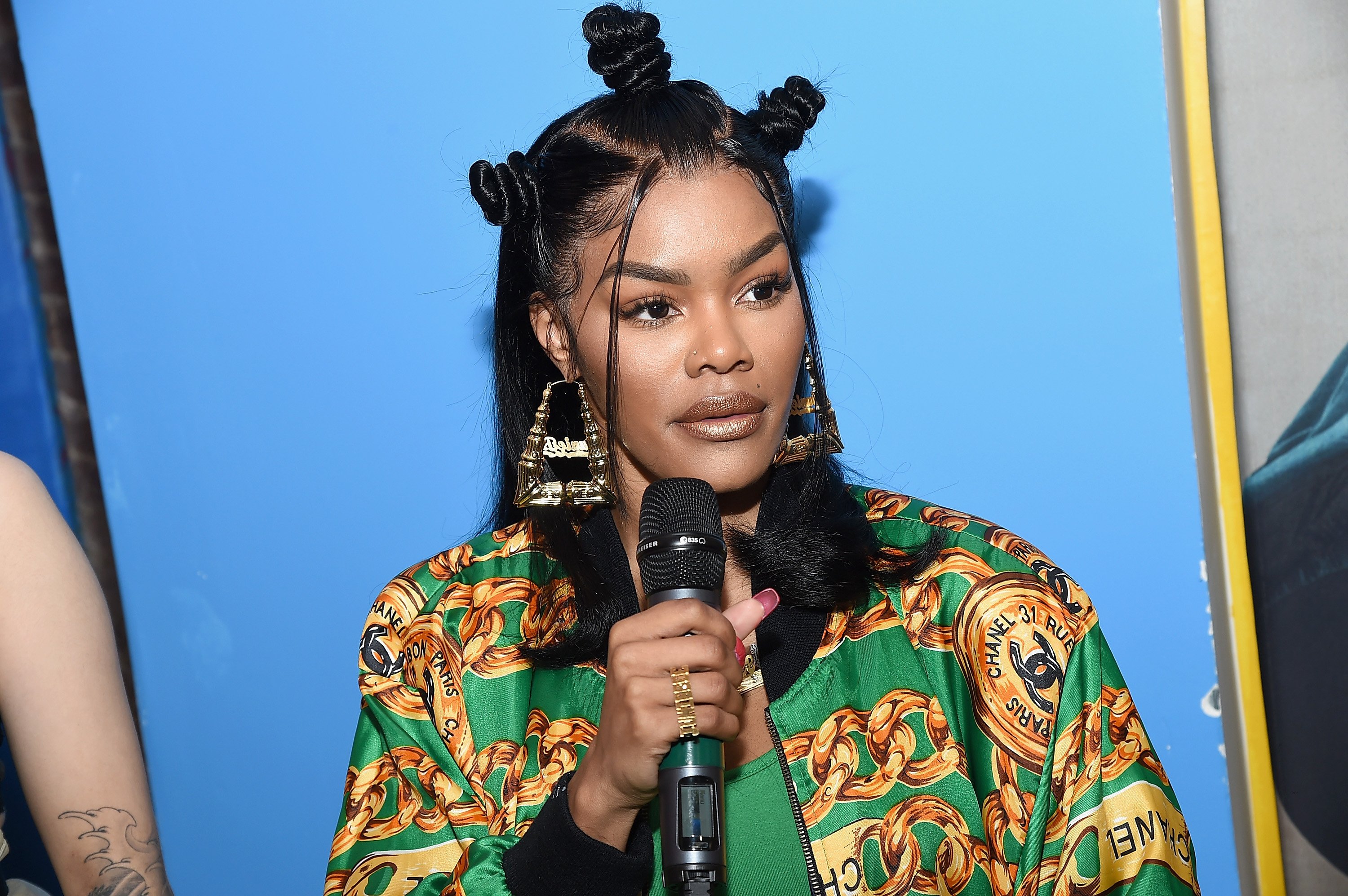 MOTHER'S DAY AT DISNEY WORLD
Taking to Instagram, Taylor shared a carousel of photos of her family posing in various areas of the park. In her caption, she heartily thanked Walt Disney World for making her weekend memorable.
The snaps showed just how much fun the family had at the amusement park. In the first photos, the "Coming 2 America" star was captured making funny faces while her eldest daughter Junie embraced another young girl.
In another photo, Taylor and a member of her crew posed in front of a huge fairytale castle. Other photos showed her holding hands with her husband while walking with their facemasks on.
Besides documenting precious family moments, the snaps also served as a reminder of the fashion-forward influencer that is Taylor. The singer-songwriter donned three colorful outfits that showed off her sense of style.
Taylor kept it street-casual with colorful oversized shirts, Disney-themed sweatshirts and caps, and calf-length shorts. The kids also rocked similar style clothing, with Minnie Mouse-printed T-shirts and facemasks.
[Taylor] welcomed both her daughters at home in the bathroom.
TAYLOR AS A MOM
Taylor's Mother's Day photos painted a picture of a happy, playful family. At 30 years old, the Harlem-bred mom is acing motherhood and she says that her children are her best friends. She recently told Forbes:
"I love my babies. Even through all this craziness, I'm obsessed..."I've always wanted to be a mom."
WELCOMING JUNIE AND RUE ROSE
While Taylor always dreamed of being a mom, she couldn't have known how unique her childbirth experiences would be. The "My Super Sweet 16" alum welcomed both her daughters at home in the bathroom.
After such spectacular entrances into the world, Taylor and Shumpert's daughters have only proved that they are no ordinary children. While Junie is a phenomenal dancer, Rue Rose proved herself to be an enigma by talking at only three months old.