Look inside JoJo Siwa's House — Own '7-Eleven' Station, 4,000 Pounds of Candy in Bedroom, and More
JoJo Siwa's house is nothing short of beautiful, but her Willy Wonka-themed bedroom is arguably the most impressive part of her $3.43 million Tarzana mansion.
Dancer, singer, and YouTube personality JoJo Siwa has built a business empire worth millions of dollars, performed concerts in several countries, and bought a mansion, all before turning 18.
The first time most of us saw Siwa was in "Dance Moms," the stepping stone to greatness in the young star's life. From an early age, she was focused on becoming much more than a reality star.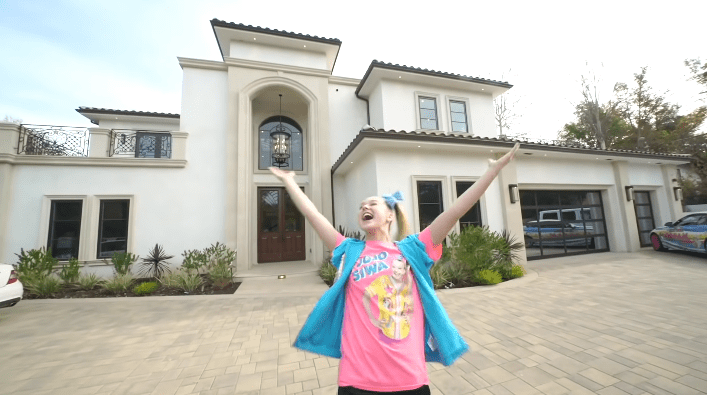 JOJO SIWA'S CAREER
It all began with Caryn Sterling, her manager. She used to have a jewelry line and wanted Siwa to do some things for her company, but after seeing one of her shows in Las Vegas, Sterling became Siwa's manager.
Shortly after, when Siwa was only 13 years old, they partnered with Nickelodeon. In one of the first meetings, Nickelodeon's head of consumer products told Siwa and her team that their deal would end if her merch didn't sell.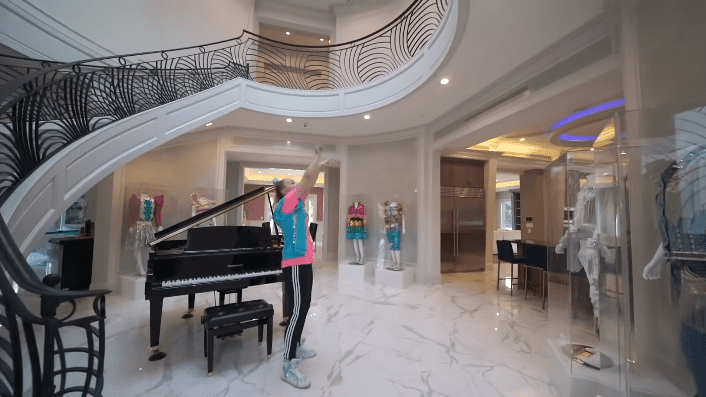 It was actually a huge hit, and they have launched many more products that have been profitable for both Siwa and Nickelodeon. The young star even said over 500 employees work worldwide to support her brand.
Given that JoJo Siwa's business is so big, the fact that she lives in a $3.43 million mansion in Tarzana, California, shouldn't shock anybody. Fortunately, she's uploaded a couple of videos to her YouTube channel showing her home in detail.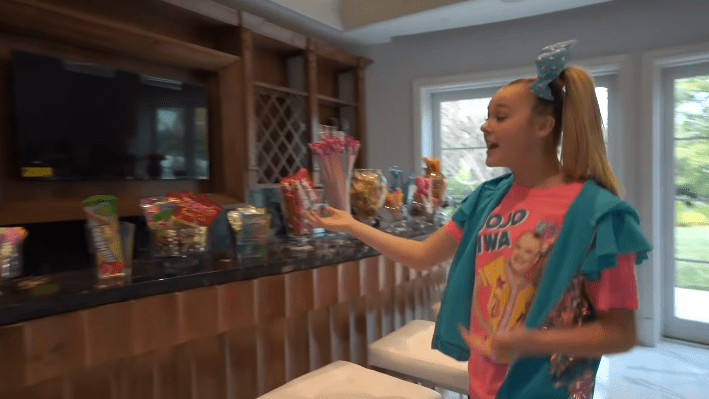 JOJO SIWA'S HOUSE TOUR
When Siwa recorded the video, she and her family had been in their mansion for only a few days, so they still needed to do plenty of things for the house to be completely ready.
[Her bedroom's] walls and ceilings were painted to look like an illusion.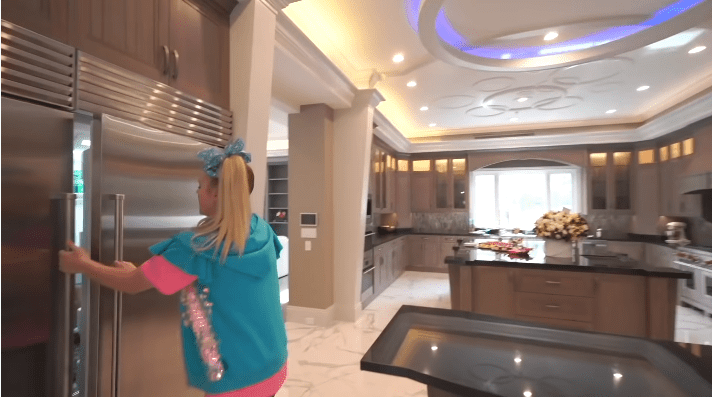 As soon as Siwa opens the big wooden door, you can see an elegant staircase and a black piano surrounded by mannequins dressed up with Siwa's outfits for her performances.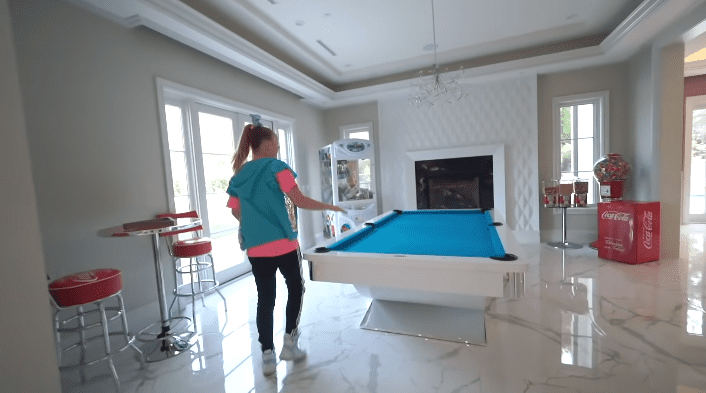 She then shows a bar area filled with candy and what she calls the "7-Eleven," which includes a popcorn maker, a nacho dispenser, and a slushy machine.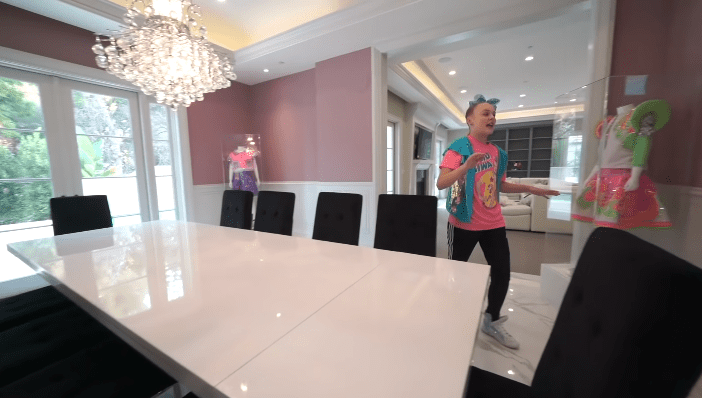 After moving on to two guest bathrooms – one grey (Siwa's favorite) and the other brownish – Siwa gets in the merch room. It is filled with some of the products her brand sells, including bows, dolls, blankets, t-shirts, and more.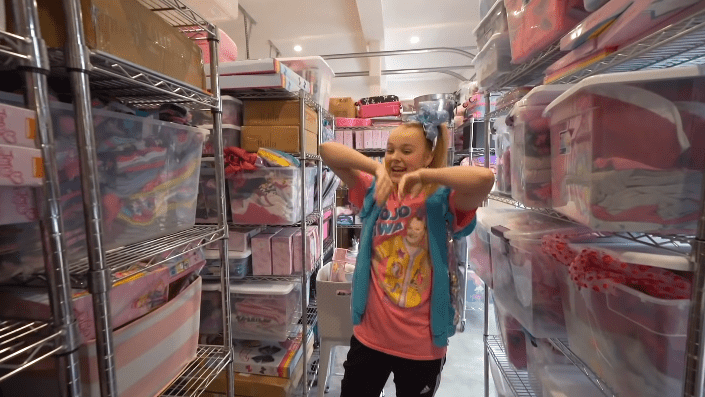 The family's kitchen features two islands, two ovens, and even a built-in cappuccino maker. Siwa even displays some of her decorated plates stored in her "favorite drawer" in the kitchen.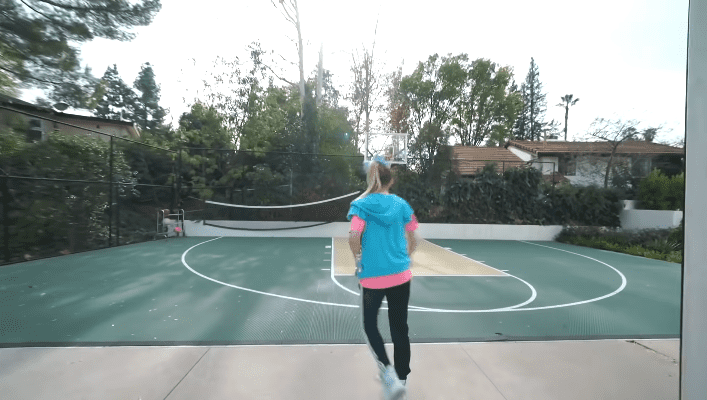 Siwa and her family have a custom-made pool table, a Coca-Cola table, a gumball machine, and candy dispensers in their game room. It is right next to their dining room which can sit up to 10 people.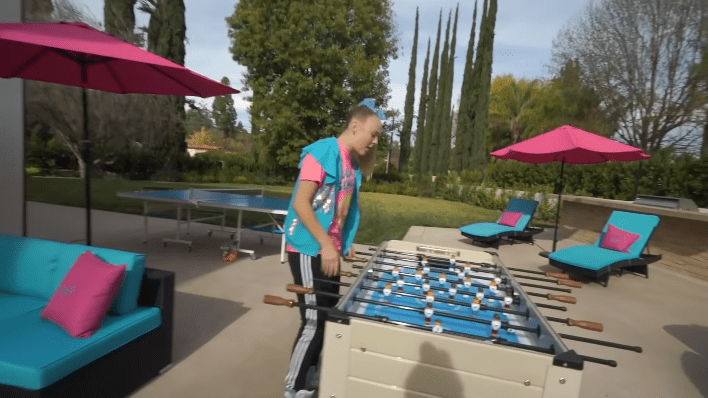 The ground floor is designed to connect all rooms, so the living room with a huge couch, TV screen, and fireplace is next to the kitchen and dining room.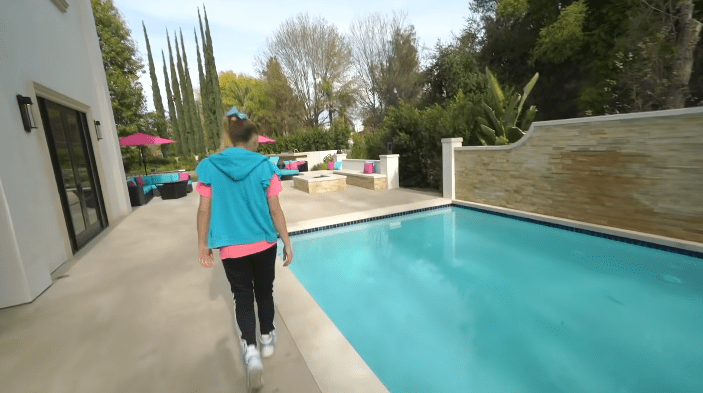 JoJo Siwa's house is so big that she has a basketball court and a small garden with fruit trees in the backyard. They even have a volleyball net in case they get sick of playing basketball.
After displaying the swimming pool and another outdoor area designed by Siwa that includes a foosball table and a ping pong table, she went back inside and ended the video.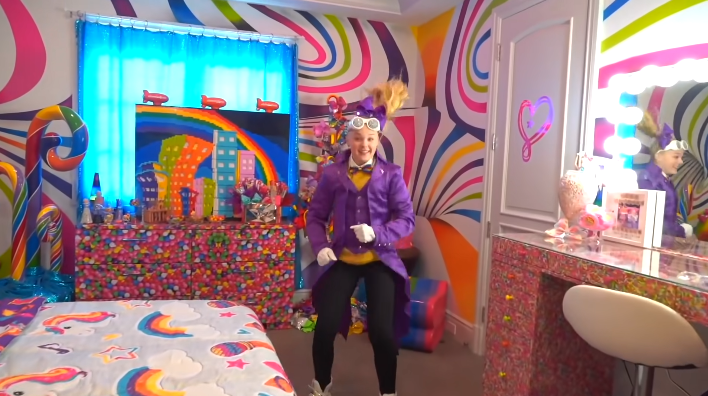 JOJO SIWA'S BEDROOM
A couple of months later, the YouTube personality uploaded another clip showing her Willy Wonka-themed bedroom. It is colorful, to say the least, especially because of the over 4,000 pounds of candy decorating the area.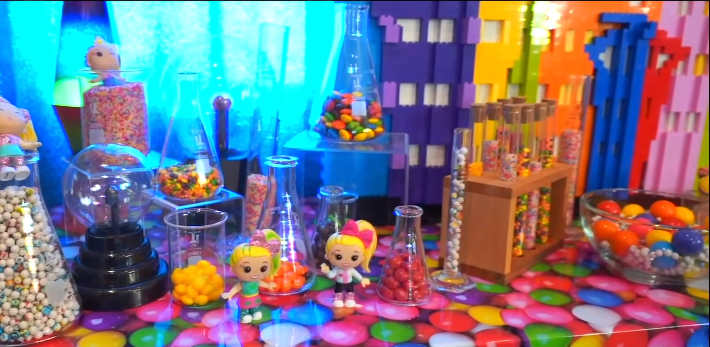 Siwa pointed out that the walls and ceilings were painted to look like an illusion. Behind her bed, she installed see-through tubes filled with starbursts, gummy bears, gumballs, and more candy.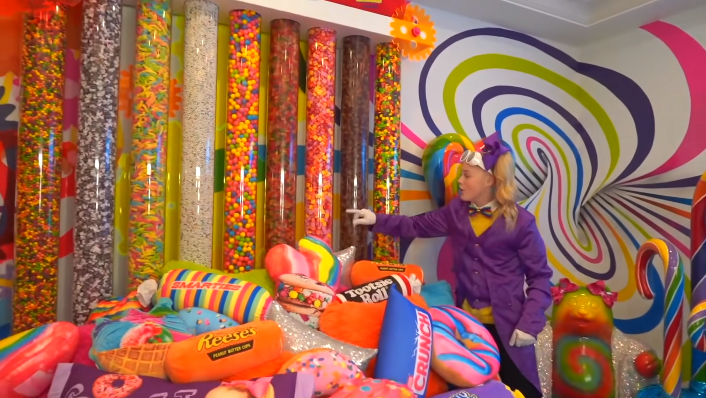 Her vanity, right next to a gumdrop tree, is also unique as it has many sprinkles. The rest of her room is decorated with human-sized candy canes, heart-shaped lollipops, and even a big gummy bear named Willy.
She also has two closets – one for her "regular" clothes and the other for all her bright and "crazy" outfits. Her bed is filled with candy-themed pillows that even smell like cupcakes, donuts, ice cream, and more.
JoJo Siwa's house is as impressive as her career. Nowadays, the young star is working on "The J Team," an upcoming musical film starring Tisha Campbell. What a talented young lady!