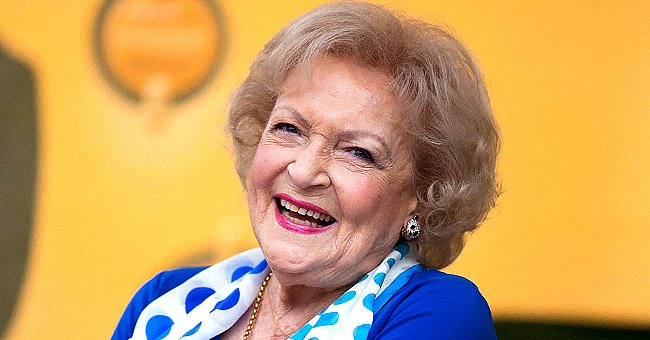 Getty Images
TMZ: Betty White Reveals She Is Eager to Go Outdoors after a Lonely Quarantine Period
Over a year after COVID-19 began, Betty White remains healthy and safe at her mansion. However, the star expects to resume her free life this summer.
As reported by TMZ, Betty White, who is widely regarded as a television pioneer, is eagerly awaiting summer when she can safely enjoy being outdoors and regain some of her freedom.
According to White's representative Jeff Witjas, the Hollywood Legend keeps herself busy reading, watching television shows, and doing crossword puzzles at home amid the pandemic.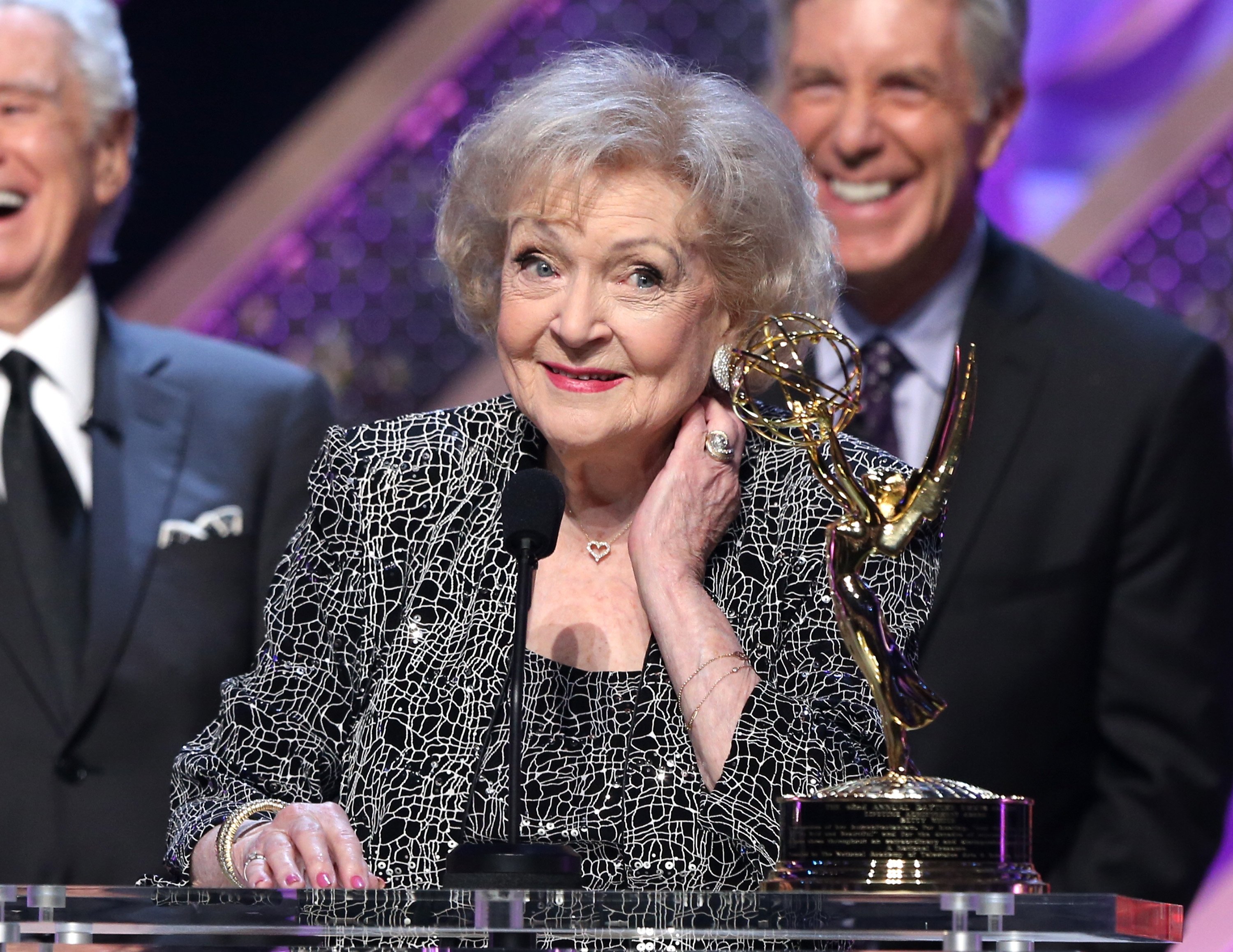 Betty White at the 42nd Annual Daytime Emmy Awards on April 26, 2015. | Photo: Getty Images
Witjas told TMZ that White's relationship with her friends had been severely affected by the pandemic. This is due to the actress's inability to interact face-to-face with them regularly.
Nevertheless, White still writes many letters and makes calls, the news outlet was told. The window of her home is also where she has limited contact with friends and family.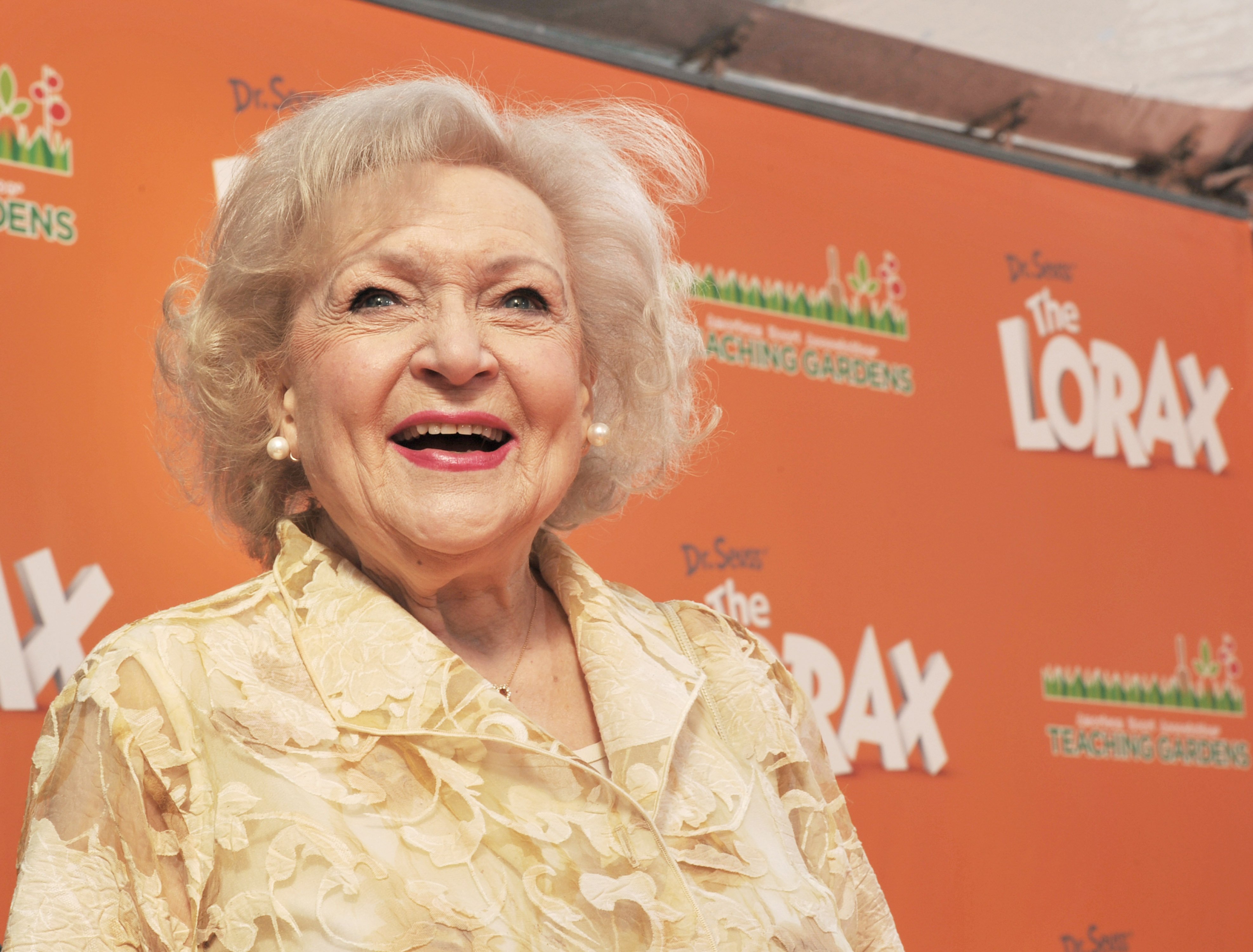 Betty White at the premiere of "Dr. Seuss' The Lorax" at Citywalk on February 19, 2012. | Photo: Getty Images
Although White has always had a passion for animals, she has no house pets, so she is left with an emptiness in her life, especially because she is isolated from her loved ones.
According to White, people don't disappear from the face of the earth when they reach a certain age.
According to reports, however, the ducks on her property often come up to her door to say hello. Earlier this year, White said she would celebrate her 99th birthday, at least in part, with her ducks.
White's fondness for creatures of every shape and size has long been documented. In 2012, the actress joked that she wouldn't openly profess her preference of animals over humans and quickly added, "But yes, I do!"
White has advocated for wildlife conservation for decades and even wrote a book called "Betty & Friends: My Life at the Zoo," which chronicles her experiences with all types of critters.
Meanwhile, during a 1991 appearance on "TODAY," the actress discussed aging in the public eye. Additionally, she cited how "Golden Girls" opened opportunities for older actors.
According to White, people don't disappear from the face of the earth when they reach a certain age. The star also said that people shouldn't lose their sense of humor or joy for life.
Last year, White kept herself busy with a television project. She signed on to star in a Lifetime Christmas movie, in which her character prepares would-be Santas for the holiday season.
Please fill in your e-mail so we can share with you our top stories!