Amy Roloff Shares an Adorable Photo of Grandson Jackson on His 4th Birthday
"Little People Big World" star Amy Roloff is celebrating her grandson's birthday by sharing a special snap of the two with her 1.3 million Instagram followers. 
Jackson Roloff is 4 years old, and his grandmother, Amy Roloff, couldn't be more proud! The "Little People Big World" matriarch took to social media to post a picture of her with Zach during his birthday celebration. 
Jackson, Zach, and Tori Roloff's firstborn had a colorful birthday party with his red, yellow, green, and blue balloons in the background of his grandmother's photo.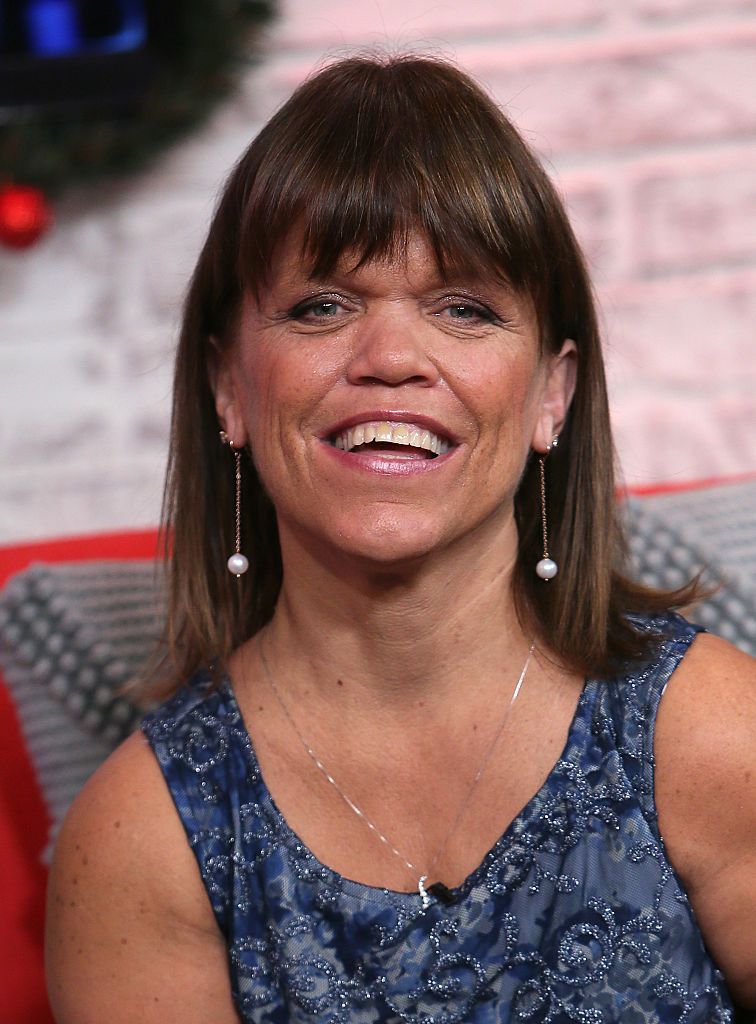 GUSHING GRANDMOTHER
Amy, 56, didn't hesitate to gush over her adorable grandson on her Instagram page. She penned a lengthy caption, emphasizing how much she loves and adores Jackson. Amy wrote: 
"He's the best and grandma 'Mimi' loves you forever and always. Keep being you always because that's the best kind of You."
The reality star wore a colorful floral blouse as she stood on her knees, holding Jackson around his shoulders as they posed for the special picture. Jackson sported a cute t-shirt with his new age and name written on it. 
 REGULAR APPEARANCE
Zach and Tori's son regularly appears on his grandmother's social media pages. She recently shared a photo from a walk she took with Jackson and the family dog, Felix. 
Amy and Marek got engaged only two weeks prior to her mother's death.
While Amy strolled through the neighborhood, Jackson kept up on his scooter alongside her, making for a pleasant family outing while the grandmother and grandson spent some quality time together. 
BIG CHANGES
"Little People Big World" fans have seen the Roloff family navigate through some rough waters, but as Amy and her ex-husband Matt move on with their lives after divorce, there is a wedding on the horizon. Amy is engaged to Chris Marek. 
While the pandemic has caused the wedding to be pushed to later this year, it seems that it is all systems go. The upcoming wedding begs the question about whether Matt and his girlfriend will be invited. Amy shared: 
 "They would be invited, but I wouldn't expect them to come because of what they expressed in the past. But the past is the past. Things can change in the future. We'll see."
LOSS OF HER MOM
Amy has had to balance the excitement of her upcoming nuptials with dealing with the loss of her mother. Amy's mother,  Patricia Knight, passed away last September. 
In a recent episode of "Little People Big World," the Roloff matriarch reflected on having to say goodbye to her mother forever and the regrets she had over Knight not spending more time with her grandchildren. 
Amy and Marek got engaged only two weeks prior to her mother's death, resulting in the conflict between her joy and grief. Nonetheless, Knight's death allowed Amy to reflect on her life and gain perspective about what is important. 
The reality star returned to Michigan to spend time with her family and attend her mother's funeral, which helped her navigate the first few days after losing Knight.