Toya Johnson & Daughter Reginae Look like Twins Rocking Matching Black Dresses in a Photo
Reginae and her mother, Toya Johnson, have always had a tight-knit bond, with her mom being an inspiration to the young actress who takes after Johnson in many ways - including style and looks. 
Recently, television personality Toya Johnson took to Instagram to celebrate her Mother's Day weekend. She and her daughter Reginae Carter looked eerily similar, rocking matching black dresses.
The post consisted of three parts. The first one was a photo of the two posing in a sultry manner followed by two videos of Carter enjoying herself in a club, presumably with her mother close by.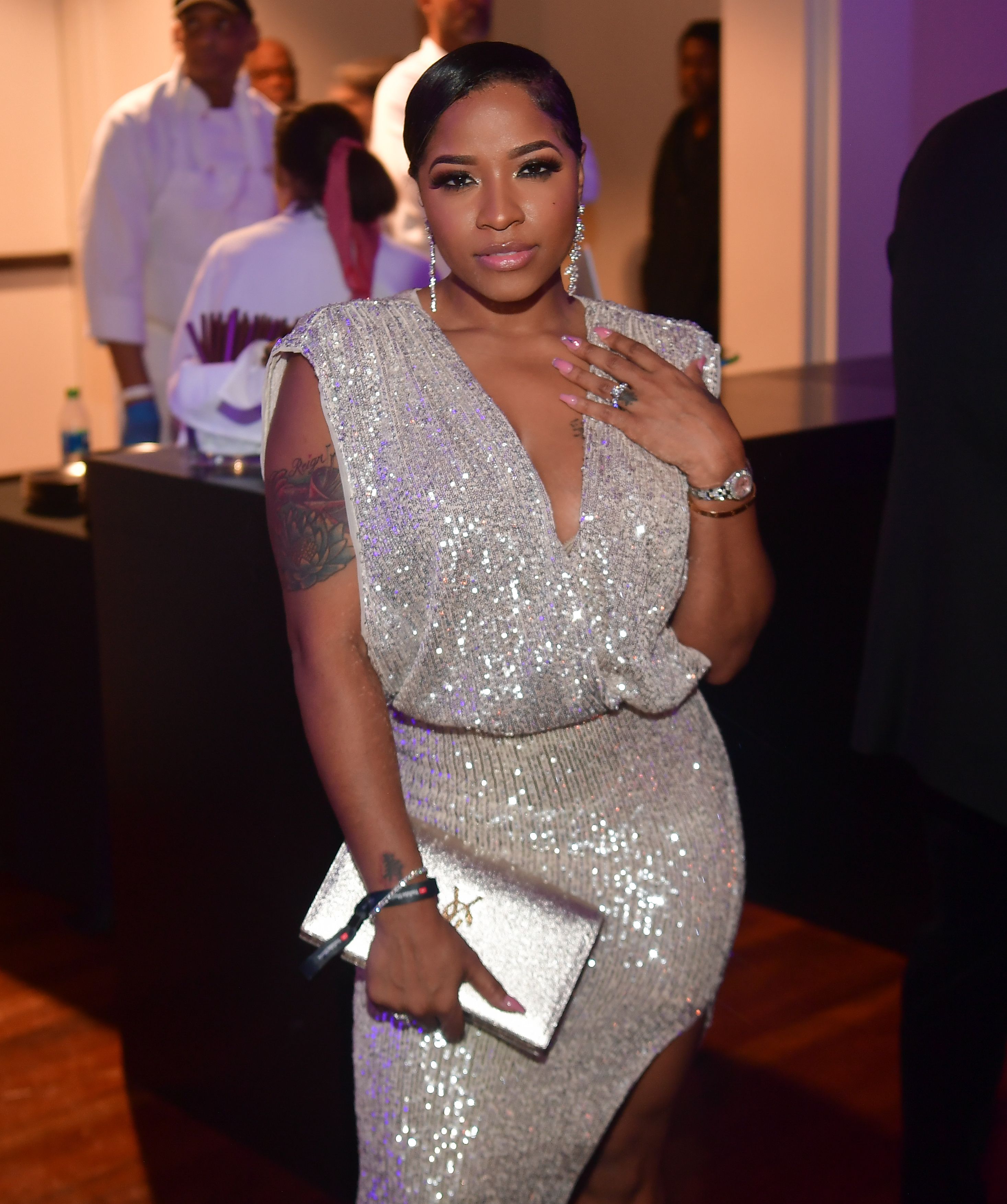 ALL BLACK GLAM
The first part of the Instagram post was a clear reflection of how similar the duo looked. Beyond their natural familiar resemblance, their entire ensembles were almost exactly the same, Johnson writing: 
"My Mother's Day weekend was pretty lit!🔥 I was able to have a good time with both of my daughters. #nightlifewithNae."
They both wore all-black outfits - while Carter sported a skirt, her mother wore shorts. Both of their busts unabashedly stuck out, giving followers a full view of their cleavage. 
MATCHING MANES 
Both mother and daughter's luxurious tresses were styled into wavy curls that cascaded on their shoulders. However, Carter wore hers up in a high-class ponytail. 
When it comes to Carter's romance with YFN Lucci, it's hard to know what Johnson thinks.
Fans and followers loved the daughter-mother combo, commenting on how gorgeous and similar they both looked. The snapshot was popular, gaining around 174,000 likes. 
CLOSER THAN EVER 
Johnson and Carter share a wonderful bond. The latter implied that her mother became an inspiration for her through her hard work, loving nature, and helpful disposition. 
Of course, Johnson had to guide her daughter when she was younger. She advised she should wait until she gave birth to have her breasts enhanced, but she ended up getting the surgery at 21. 
A BLOSSOMING ROMANCE
When it comes to Carter's romance with YFN Lucci, it's hard to know what Johnson thinks. He had a run-in with the law, and Carter wrote on her Instagram in response. Eventually reposted by The Shade Room, her post read: 
"Hey guys! Ray wants you all to know he's in good spirits and doing well. Thanks for all the prayers and well wishes. He'll be home soon." 
Rapper YFN Lucci was apprehended due to his alleged involvement in a shooting that ended in a fatality. Three other individuals are also believed to have been involved. 
Unfortunately, after he was released from jail, the music artist found himself in a position to return to jail. This is because he allegedly violated his bond conditions.
One of these violations included him attending a strip club. The rapper has found himself in trouble quite a few times, pertaining to purported gang involvement and assault.