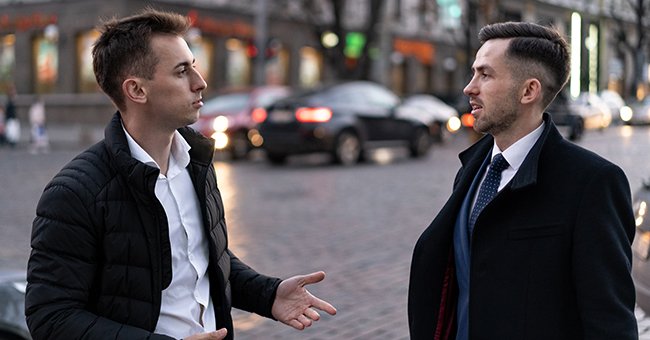 Shutterstock.com
Daily Joke: Man Asks His Friend Why He Is Still Single in His Thirties
Michael and Chad are college friends and love hanging out together. Chad recently got married to his high school sweetheart, and Michael was his best man.
Michael, 30, has been a ladies' man since forever and has never been in any stable relationship because he is afraid of commitment but does not want to tell Chad.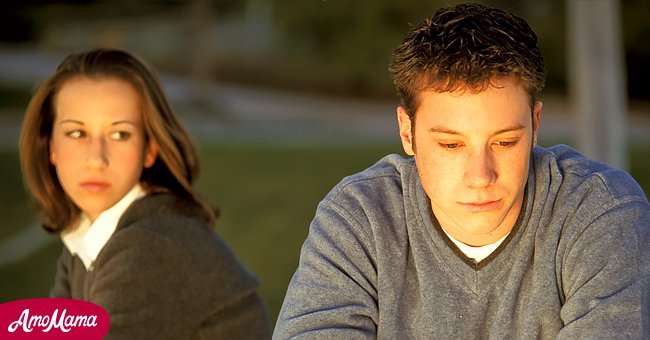 Source: Amomama
His pal tried setting him up with women he knew, but it always ended up in disaster as Michael always seems to find an excuse of why he is not cut out for a relationship.
Michael casually dates other women and hides it from Chad because now he is a family man and believes he will judge him based on his lifestyle, but Chad is far from doing that.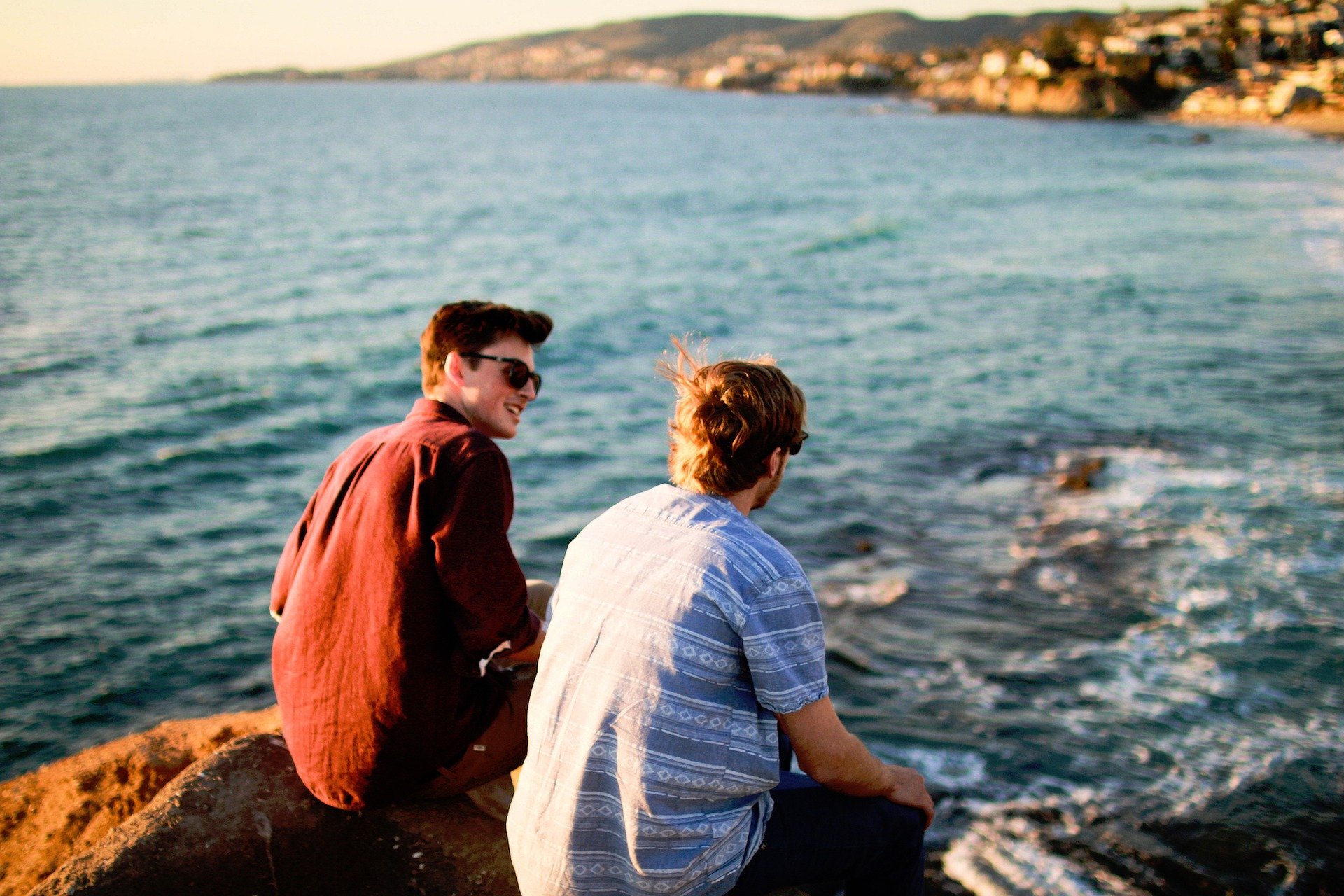 Pictured - Two men conversing while sitting on rocks near the ocean | Source: Pixabay
He knows his best friend has a preference when it involves women. They went out for a drink one evening and saw a lady sitting alone by a bar counter.
Chad persuaded Michael to go over to her and have a chat with her. "And what if it is her 'me time?'" said, Michael. "What if she isn't? Just go over there and talk to her," Chad said.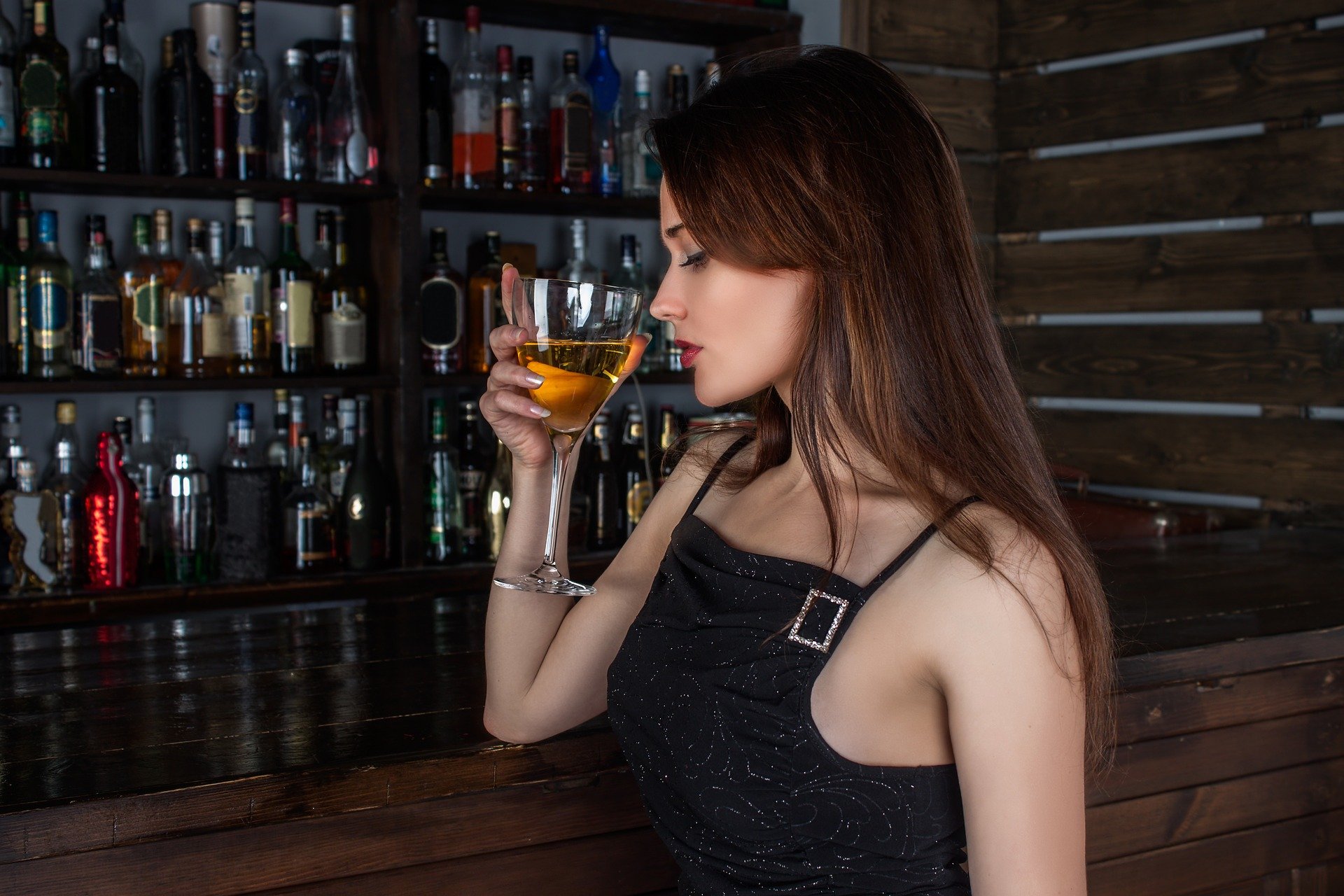 A woman holds a cocktail glass while at the bar counter | Source: Pixabay
Michael continued to drag his feet, and as he was still grumbling, Chad yelled out to the lady, "My friend would like to talk to you!" Embarrassed, Michael walked up to the woman as his friend got her attention.
When he approached her, he said, "Uhm, my friend over there did not take his pills today. He does not normally shout out randomly at strangers for no reason at all."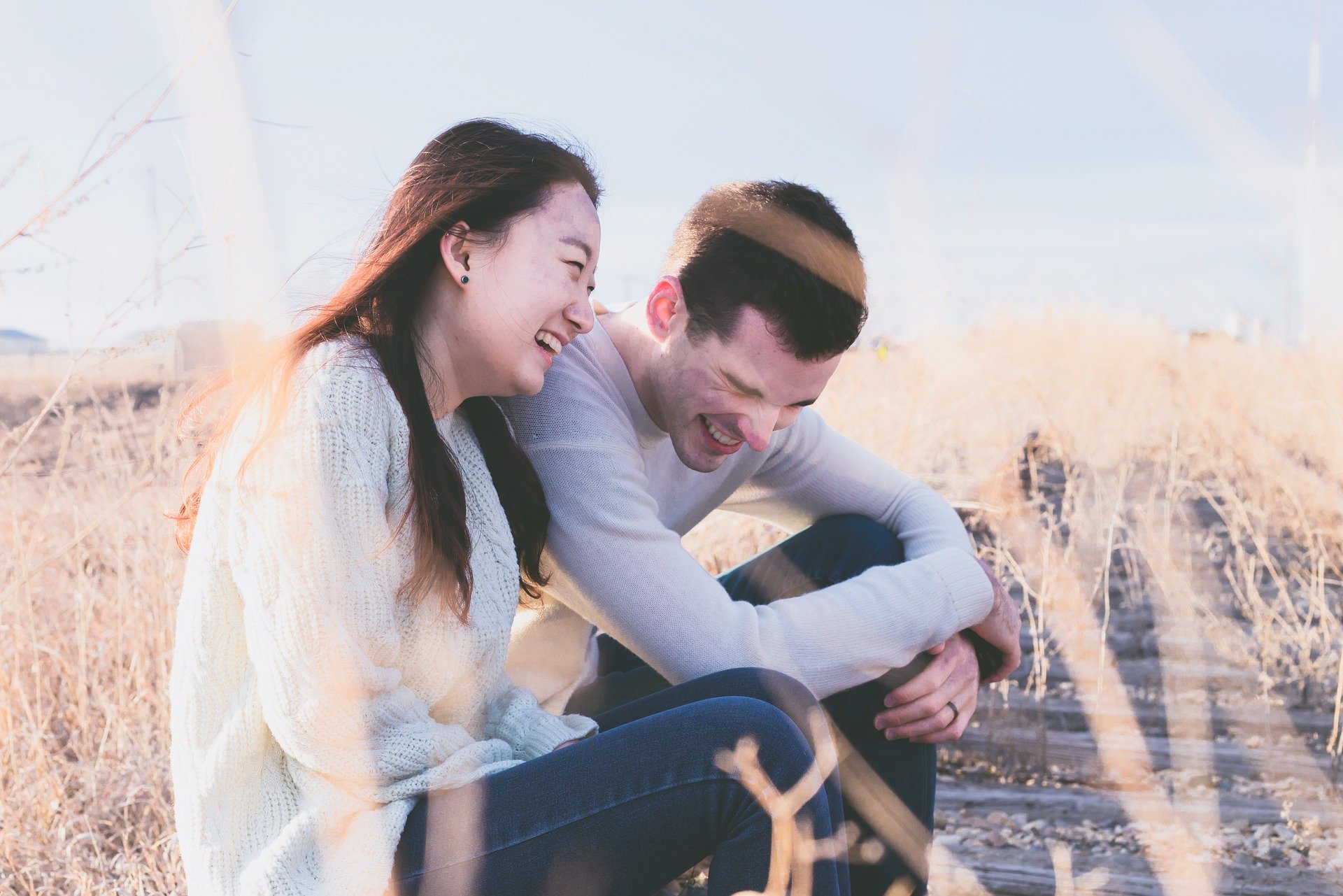 Pictured - A happy couple laughing | Source: Pixabay
The woman replied, "Oh really?" What kind of medication is he on?" "What?" said Michael perplexed. "You just said he was on medication, so I'm wondering what kind," she said.
Things could not be going any better for Michael as he realized she caught on to his lie, and he was also nervous, which was strange because he does not typically get worked up around women.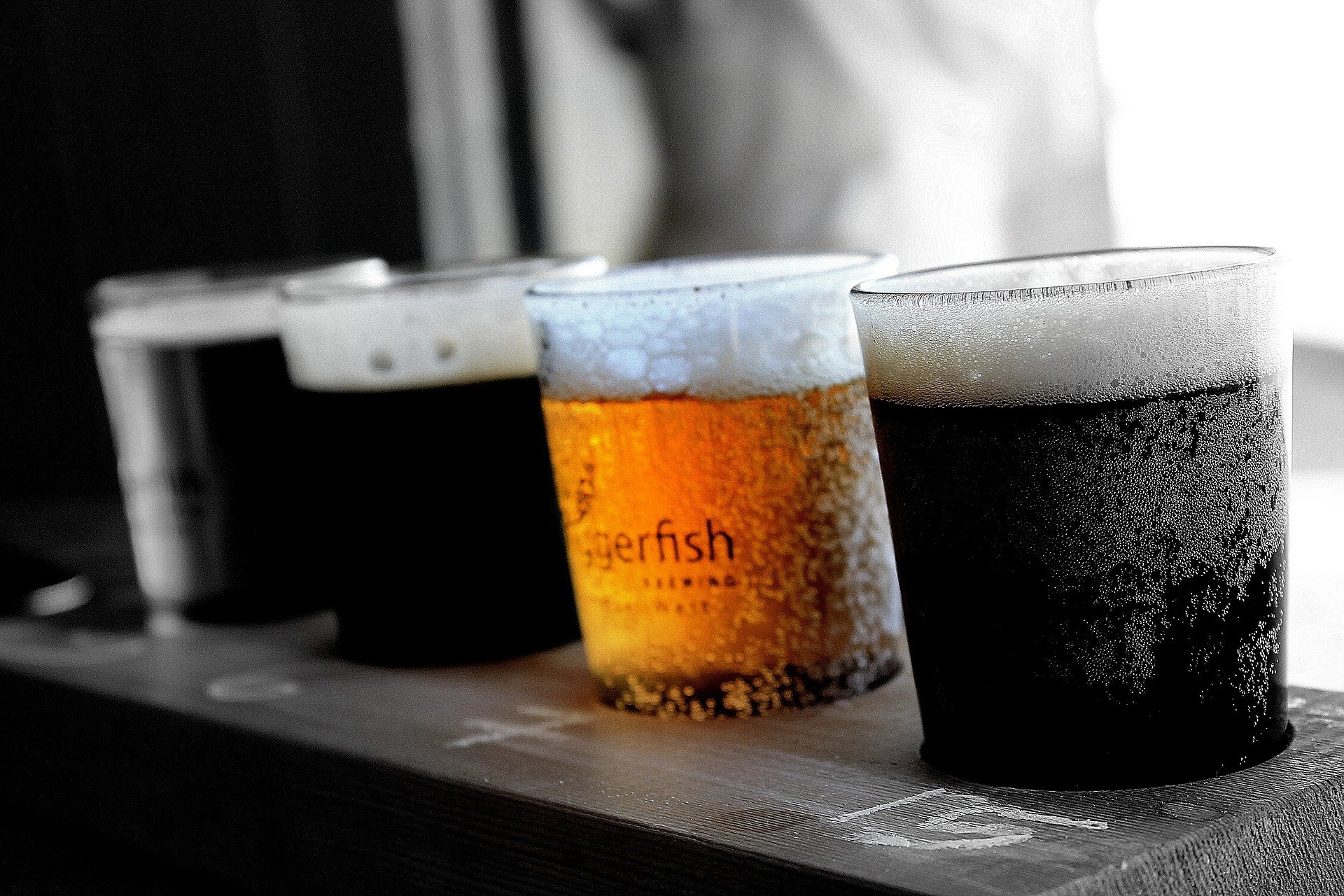 Pictured - Glasses of alcoholic beverages | Source: Pixabay
She was different, and there was something about her aura, so he laughed and said, "Okay, you got me. He is a fit pal who just likes pushing me to find someone special," he told her.
"I see. Do you want to sit down?" The lady asked. "Sure," Michael said while pulling a bar stool. They started having a conversation which made them laugh out loud together as Chad watched on proud of his friend.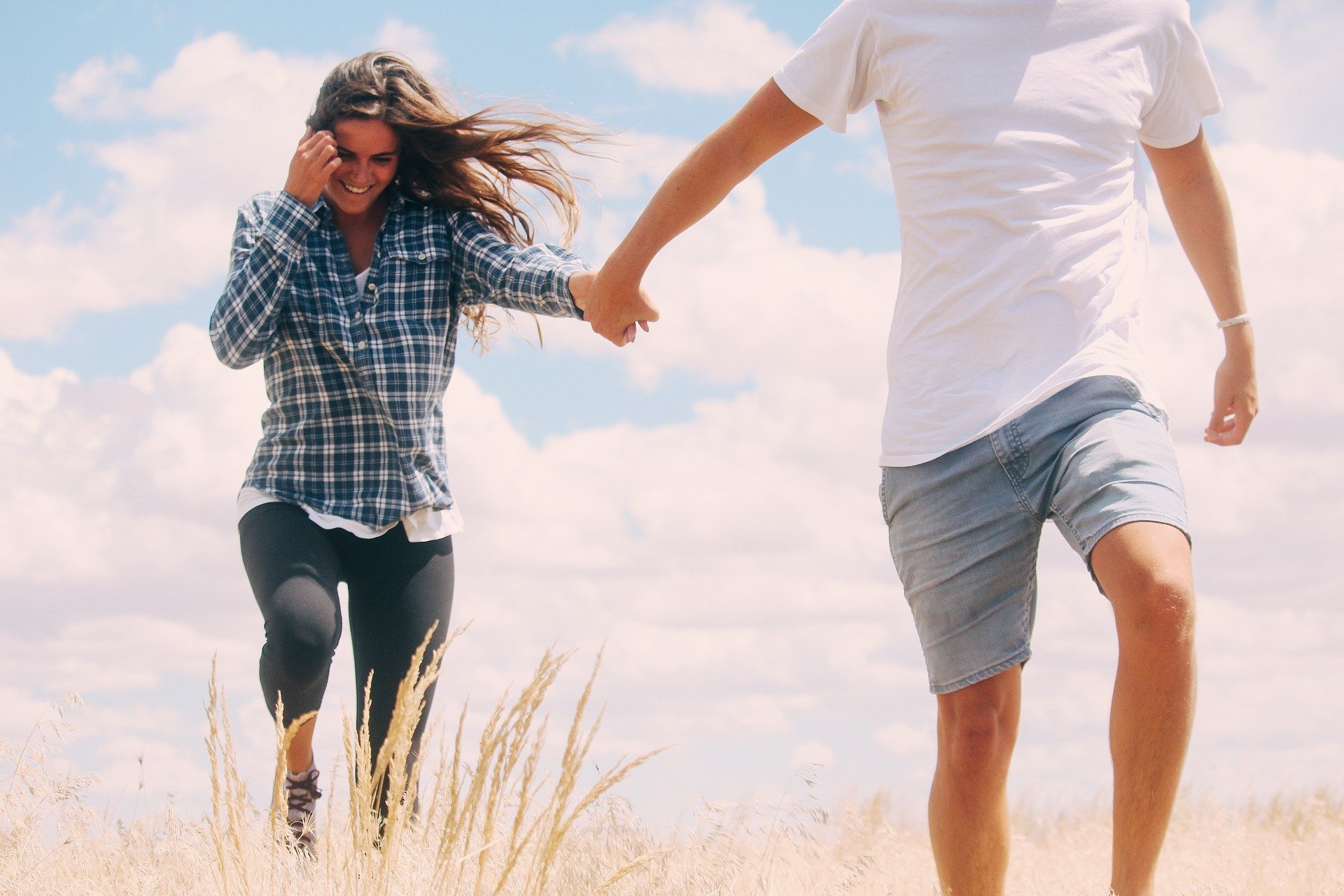 Pictured - A couple holding hands | Source: Pixabay
He could tell their connection was instant just sitting from afar, and he left the lounge. Later on, he called Michael and asked him how it went. He said to him that everything went great and that they exchanged numbers.
Chad asked, "Man, if you could communicate the way you did with her today, then why are you still single in your thirties? You've got the magic."
Michael replied, "Because I saw how much you cried like a baby at your wedding that I'm scared to find someone who can make me cry as you did, Chad. I'm afraid that I'll end up calling for my mom on my wedding day.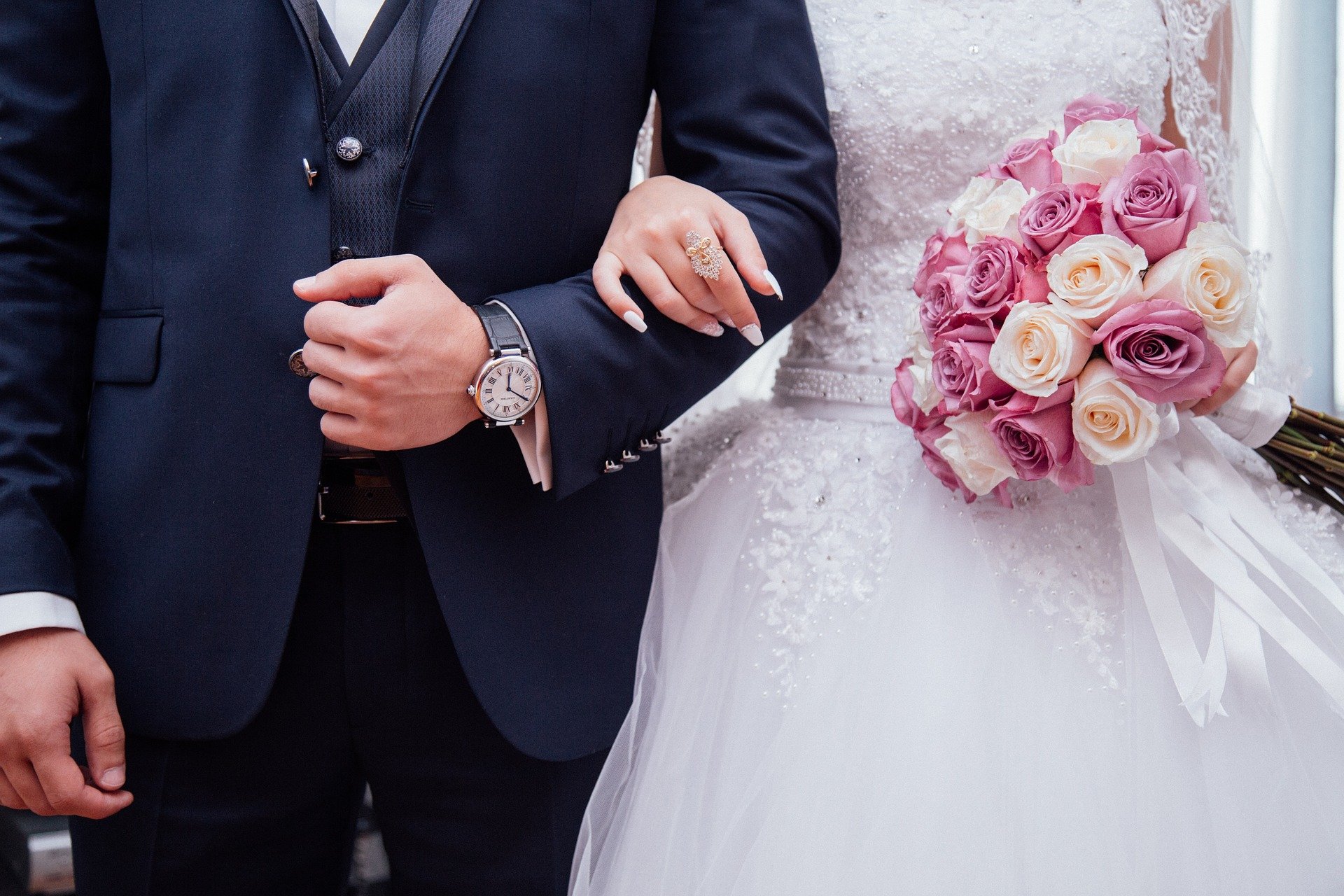 Pictured - The bride and groom on their wedding day | Source: Pixabay
Another man, David, got engaged and told his mother he would bring three women to her to guess which one is his fiancée. When they got there, his mom, without batting an eyelid, said, "It's that one!"
He was amazed and exclaimed, "Holy cow! How did you know it was her?" His mother said with a smile on her face, "I just don't like her."
If you enjoyed these jokes, read up about another one whereby a man spots an old friend as they have not seen each other in a very long time.
Please fill in your e-mail so we can share with you our top stories!