LL Cool J's Wife Simone Smith Honors Gianna Bryant by Wearing a 'Mambacita' Sweatshirt
Simone Smith shared a picture of herself wearing a tie-dye sweatshirt and matching pants, paying tribute to the late NBA star Kobe Bryant's daughter, Gianna "Gigi" Bryant.
Kobe Bryant and his daughter Gianna "Gigi" Bryant have passed on, but the words, thoughts, and actions of their family, loved ones, friends, and fans worldwide mean they will always live in the hearts and minds of many. 
LL Cool J's wife Simone Smith showed one of the many ways Kobe and Gigi's memories continue to live forever in a recent post Smith shared with fans on her Instagram page.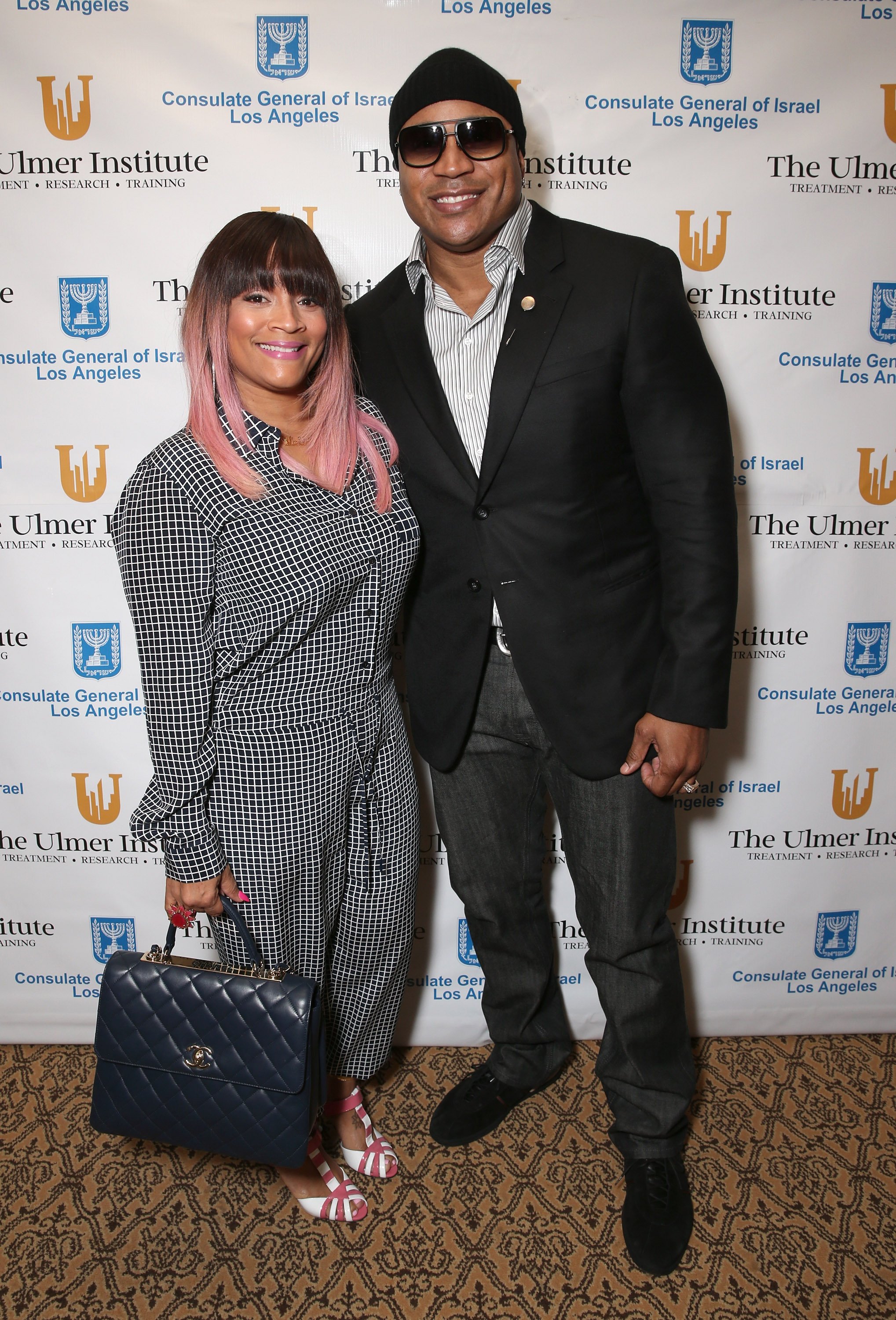 In the post, Smith shared a picture that showed her clad in a tie-dye Mambacita sweatshirt and matching joggers. She sat on a shiny gray sofa and smiled as she posed for the camera. 
In the post's caption, Smith said she was wearing the gorgeous outfit with love and admiration in Gigi's loving memory and in support of the amazing work Vanessa Bryant is doing with the Mambacita Sports Foundation. She concluded: 
"Thank you Vanessa 🦋💜🦋 #Gigi #2 #mambacita." 
The Mambacita clothing line was launched on May 1, which coincided with Gigi's posthumous 15th birthday. It was released in honor of her life and legacy. 
Vanessa and her oldest daughter, Natalia Bryant, modeled the new clothing line on April 30. The mom shared pictures of the athleisure collection on her Instagram page. 
Her condition was difficult, but she found the will to live, thanks to her husband and family.
She revealed that proceeds from the sales would go to the Mamba and Mambacita Sports Foundation. Expectedly, the new clothing line sold out by early afternoon on the day of its release. 
Besides remembering Kobe and Gigi's memories and supporting Vanessa, Smith's promotion of the clothing collection shows her charitable side, which her fans have always known. 
It would be recalled that she was diagnosed with a rare form of bone cancer in 2004 and had little chance of survival. However, she underwent a 15-hour surgery to replace a bone in her right leg. 
Following the surgery, Smith went through a lengthy rehabilitation. Her condition was difficult, but she found the will to live, thanks to her husband and family. 
After beating cancer, Smith turned her cancer battle into a charitable business and has partnered with the American Cancer Society, raising over $250,000 for the organization since her diagnosis. 
LL Cool J and
Smith
 have been married for 
25 years
and are parents to four children, son Najee, 31, and daughters, Italia, 30, Samaria, 25, and Nina, 20.