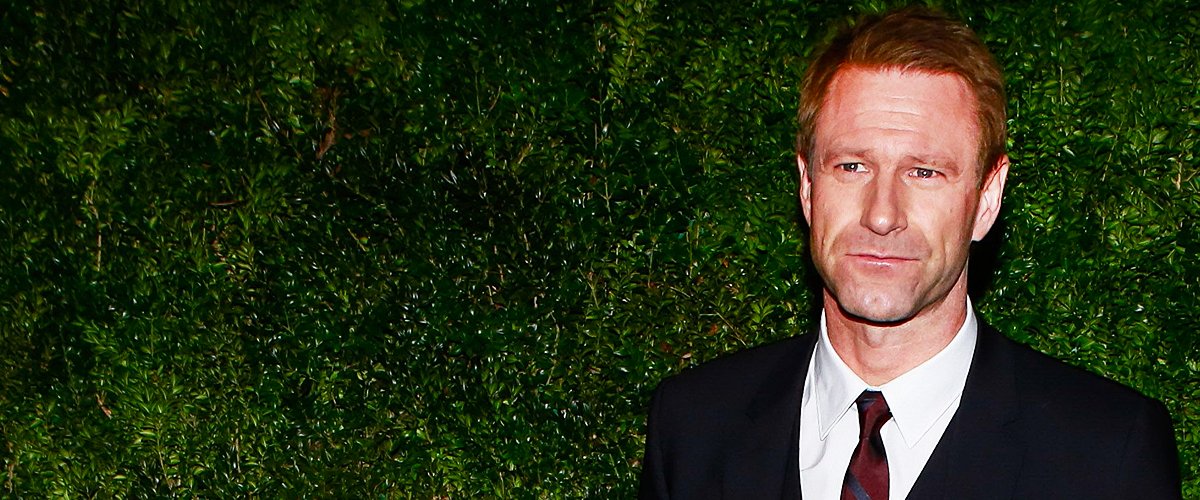 Getty Images
Aaron Eckhart Loves His Privacy — What We Could Find about His Past and Current Personal Life
Most celebrities are okay with sharing details of their private lives with the public. Aaron Eckhart is not like that as he not only "loves" privacy but also describes himself as a "loner."
Born in March 1968, Aaron Eckhart's foray into the entertainment industry dates back to the early 90s when he took a small part in "Double Jeopardy."
One of his first critically-acclaimed roles came in 2000 when he portrayed George in "Erin Brockovich," starring Julia Roberts and Albert Finney.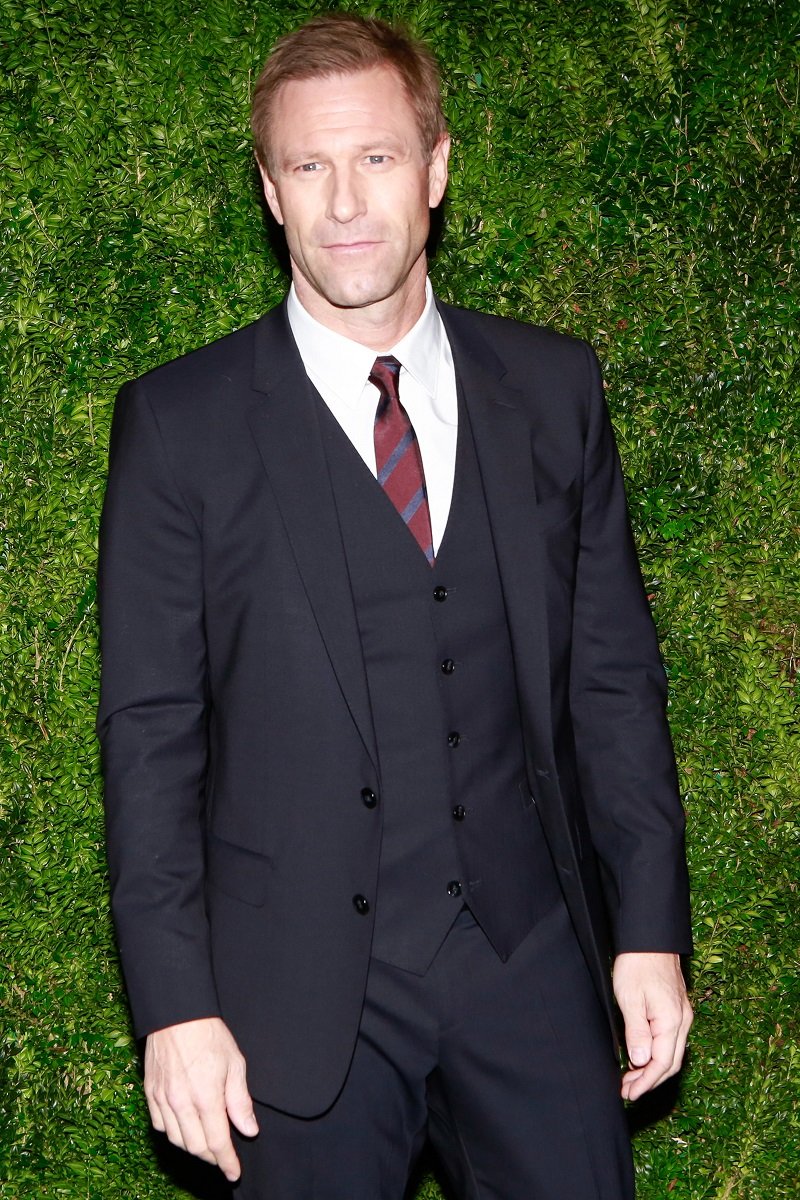 Aaron Eckhart on November 15, 2016 in New York City | Photo: Getty Images
In 2005, Eckhart portrayed Nick Naylor in "Thank You for Smoking," which got him nominated for the first time for a Golden Globe. Three years later, he was cast as Harvey Dent in "The Dark Knight."
Since Eckhart is an artist, some people might believe he needs and craves media attention. The truth is that he doesn't even have a social media account.
"I just love privacy," he once said, adding that going through life knowing that everybody else knows more about you than you about them was weird.
Eckhart is not against social media as it gets people news fast. However, he considers it is a source of envy, jealousy, and competition he understandably doesn't like.
He agrees that an actor's job is to open up in front of the cameras, but he also thinks actors can hide behind their characters. The "Sully" star pointed out that staying away from the papers was easy, just don't do things people would be excited about.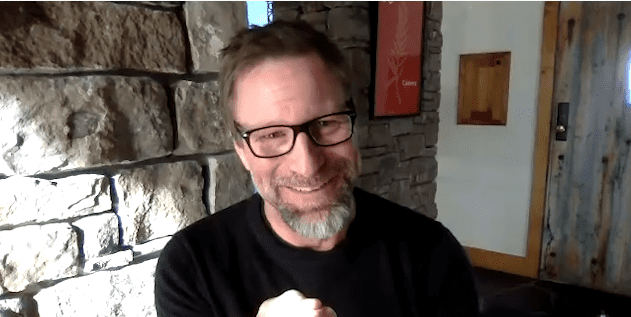 Aaron Eckhart during an interivew with Rich Eisen in December 2020 | Photo: YouTube/The Rich Eisen Show
In the last few years, not all of Aaron Eckhart's movies have been hugely successful. "Battle: Los Angeles," "Olympus Has Fallen," and its sequel, "London Has Fallen," failed to impress.
Apart from that, he's acknowledged his difficult-to-work-with reputation but is not precisely too worried about it. For Eckhart, movie-making is confrontational.
One day, he was doing a monologue and an extra was falling asleep, so he said something about it. After that incident, he's tried to forge a relationship with the extras he works with.
Aaron Eckhart admitted to being "too intense" for people and competitive with other actors. If that wasn't enough, he once described himself as a "loner" as he doesn't affiliate with groups.
One thing he can be proud of is being sober, especially after being a "big drinker."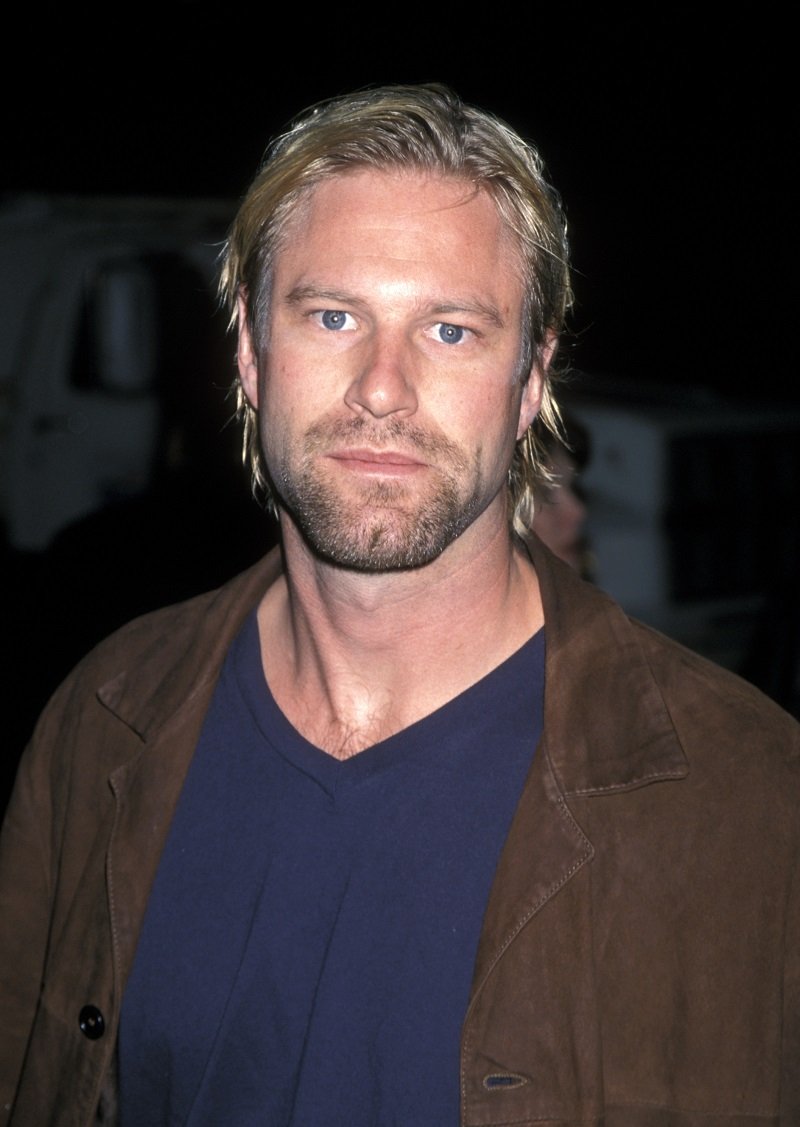 Aaron Eckhart on November 11, 1998 in Beverly Hills, California | Photo: Getty Images
AARON ECKHART'S GIRLFRIENDS
As expected, Eckhart doesn't share much about his love life. While working in the 1997 film "In the Company of Men," the actor met and fell in love with Emily Cline. They became engaged shortly after but broke up in 1998.
In November 2009, actress and jewelry designer Molly Sims and Eckhart were reported to be an item after being spotted having dinner in Baton Rouge, Louisiana.
A few months later, they attended the Ferrari 458 Italia event in Los Angeles and looked very in love, holding hands and even dancing together. However, ET Online reported they were just good friends, not a couple.
So far, Aaron Eckhart hasn't married, and it is unclear if he is currently dating. One thing he can be proud of is being sober, especially after identifying himself as a "big drinker."
The actor once said alcohol could deteriorate a good relationship as people could make bad choices. He added having just one drink was not as good as being sober and with a clear mind.
In 2013, he told Chelsea Handler on her show that he's been sober for "eight or nine years." He joked that he lost all his friends and stopped going out after quitting alcohol.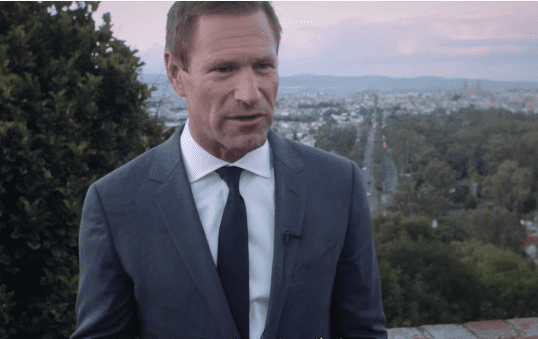 Aaron Eckhart at the Morelia International Film Festival in late-2016 | Photo: YouTube/FICM
Eckhart confessed it seriously changed his life as he could use his mornings to do something productive, like cycling and working out instead of dealing with a hangover.
Nowadays, Aaron Eckhart has a tight schedule. He is expected to appear in at least four projects, including the TV series "The First Lady" and "Pantheon" and films "Ambush" and "Afterward."
Please fill in your e-mail so we can share with you our top stories!