Inside Milla Jovovich's Family of 5 — Her Eldest Daughter Ever Is the Actress' Carbon Copy
Ever Gabo Anderson is Milla Jovovich's eldest daughter. She's following in her mother's footsteps, and the "Resident Evil" star couldn't be more excited.
Known primarily for working in action and sci-fi films, Mila Jovovich showed up on the entertainment industry scene in the late 80s, taking small parts in "Two Moon Junction" and "The Night Train to Kathmandu." (IMDB) **
Her breakthrough came in 1997 with "The Fifth Element" opposite Bruce Willis and Gary Oldman. However, Jovovich's most famous role is Alice in the "Resident Evil" franchise.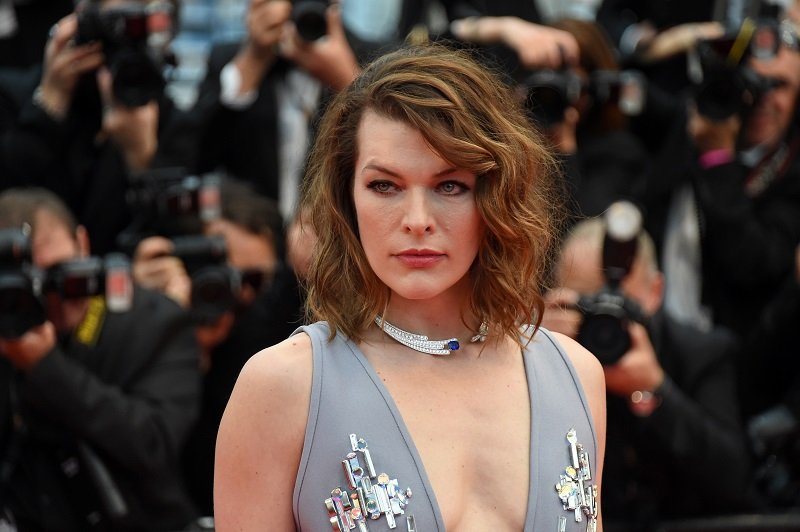 MEETING HER HUSBAND
Apart from giving the actress tons of money and worldwide fame, the film series also got her a husband. Filmmaker Paul W. S. Anderson has been Milla Jovovich's husband since 2009, but their love story is quite unusual. 
Anderson, the creative voice behind the "Resident Evil" films, rewrote the first movie (released in 2002) so that Jovovich's incredible action scenes were reduced to favor Michelle Rodriguez's character Rain. 
It all happened because Jovovich, who was always supposed to be the main star of the franchise, was still working on a different project just before the film's principal photography started.
Right after hiring Rodriguez, the "It Girl" of that time, Anderson made some changes to boost her character. After doing so, Jovovich's character turned into the traditional "girl role."
When Jovovich got the new script, she didn't like the changes and requested to talk to Anderson. He went to her hotel and revisited the story with Jovovich for about three hours. 
MILLA JOVOVICH'S KIDS
Paul W. S. Anderson and Milla Jovovich's daughter, Ever Gabo Anderson, was born in November 2007, only five years after working together in the first "Resident Evil" movie.
Jovovich once confessed having a daughter changed the way she looked at her life. She stopped worrying about her career or other's opinion about her as her family became her priority.
I'm terrified because I know how difficult this industry is.
She also admitted she wanted a big family because she is an only child. Before enlarging their family even more, Anderson and Jovovich tied the knot at their Beverly Hills home on August 22, 2009.
The couple's second daughter, Dashiel Edan, joined the family in April 2015. Their third child, also a daughter named Osian Lark, was born in February 2020.
Jovovich has been open about parenting, and she once pointed out that co-sleeping made her kids feel naturally connected to her and Anderson. She admitted the Western way of raising kids is "disconnected."
According to the actress, families are too separated as babies go to nurseries and young kids have their own rooms. To avoid that, she and her husband co-sleep with all of her daughters. 
MILLA JOVOVICH'S ELDEST DAUGHTER
Speaking of the couple's children, 13-year-old Ever will appear in the upcoming Marvel film "Black Widow," portraying a young version of Natasha Romanoff (Scarlett Johansson). About it, Jovovich said: 
"On the one hand, I'm terrified because I know how difficult this industry is. And on the other hand, I'm overjoyed because I feel like my child has found their passion."
The proud mother-of-three pointed out that it was wonderful to watch Ever on set, but it is important to point out that she has been training to be an actress for a few years.
Ever once admitted that the challenge was proving herself in Hollywood and making her own path, especially because her mother is an actress and her dad is a director. 
She doesn't want people to only see her as their daughter but as an actress who works hard for her career and doesn't get things handed to her.
Milla Jovovich's daughter's acting debut came in "Resident Evil: The Final Chapter," released in 2017. Although her parents were a main part of the film, Ever had to audition, and she nailed it. She definitely has a bright future ahead.