Youtube/TalentRecap
Caleb Kennedy Exits 'American Idol' Amid Racist Video from When He Was 12 — Facts about Him
Caleb Kennedy's success story on "American Idol" came to an abrupt end after a controversial video of him appeared on the internet. Now he is working on a better version of himself. Here are facts about the contest's finalists.
16-year-old Caleb Kennedy showed expertise daily on the 'American Idol" talent show and made it to the top and aced a position on the Top 5 finalist on the show's ongoing season.
However, many fans were shocked when Kennedy shared a public announcement stating that he had pulled out of the contest after a sensitive video of him surfaced on the internet. Check out some facts about the young country singer.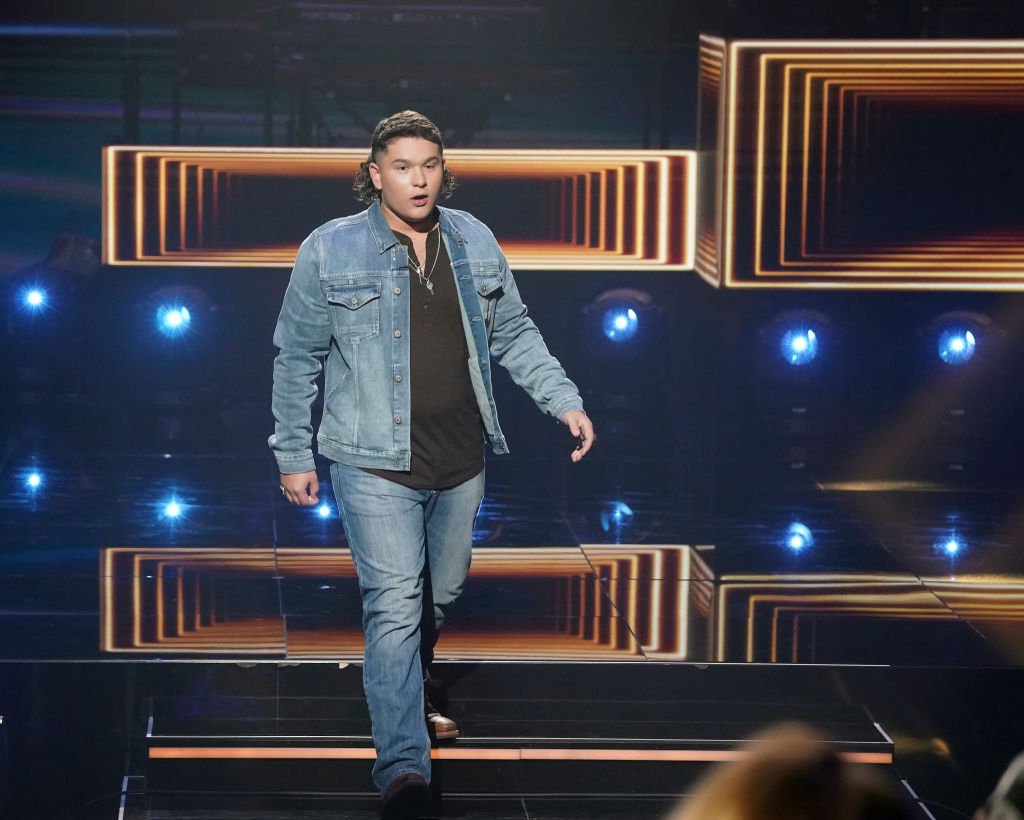 Caleb Kennedy performed on "American Idol" on May 9, 2021 | Photo: Getty Images
The youngster mentioned while he was still on the show, that he wanted his tunes to relay messages in a storytelling form. During Disney week, he performed a song from Cars.
After his rendition, Kennedy shared that he could not hold back the nostalgic feelings that coursed through him, and star judge Katy perry termed his tune as "infectious."
HE AUDITIONED WITH HIS SONG
During the "American Idol" auditions, Kennedy (performed) (his song, "Nowhere." and the judges were impressed. Lionel Richie let him know he already mastered the tone of a storyteller, even as a teenager.
Following his exit from "American Idol,' Kennedy's mom shared her thoughts on the development.
Kennedy later revealed that he wrote daily, and he always had ideas and lyrics in his head. He got to perform the finished version of "Nowhere" later on the show.
Kennedy shared on the reality show that his parents' divorce took a toll on him while he was growing up. So much that he turned to songwriting to help push past the rocky times.
Despite the issues with his family, Kennedy is quite close to his mom, Anita Guy. He once relayed that she was the one who encouraged him to push for his dreams because she believed in him. Guy is also his manager, and she books all of his gigs.
HIS MOM SPOKE ON THE SITUATION
Following his exit from "American Idol,' Kennedy's mom shared her thoughts on the development. She relayed that the content of the video stemmed from a movie her son watched when he was younger.
The momager defended her teenage son, making it known that he was not racist and had nothing to do with the Ku Klux Khan. she added that her son had friends of all races.
Guy decried the situation sharing that she hated that her son was portrayed in such light, but she understood the implication. The clip which resurfaced showed Kennedy dressed in the semblance of the Ku Klux Klan outfit.
Please fill in your e-mail so we can share with you our top stories!