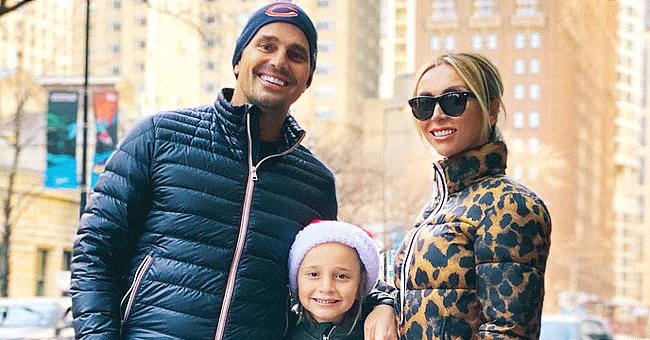 instagram.com/giulianarancic
Giuliana Rancic Is a Proud Mother of One – Meet Her Son Duke
Television personality Giuliana Rancic got married to her husband in 2007 before trying to get pregnant. She and her partner now have one child together, whom we get to know below.
Giuliana and Bill Rancic got married in 2007 before trying, unsuccessfully, for the next few years to get pregnant. Eventually, the American business and Giuliana opted to go through in vitro fertilization.
While doing this procedure, the star's doctor suggested she get a mammogram done. Tragedy struck when she found out she had breast cancer and ended up having a double mastectomy and reconstructive surgery.
Bill and Giuliana Rancic visit Build Brunch at Build Studio on October 30, 2018, in New York City | Photo: Roy Rochlin/Getty Images
Giuliana was able to beat her diagnosis, but now getting pregnant or carrying a child was much more complicated. That's when she and the former "Apprentice" star chose to hire a surrogate.
In April 2012, the couple revealed the great news that they were expecting their first child together. Four months later, a baby boy they named Edward Duke Rancic was born via surrogate.
After yearning so long to be a mother, the "Going Off Script" author had finally gotten her dream fulfilled. However, being a parent actually exceeded her expectations, as she said in an October 2012 "Parade" interview:
"I knew it was going to be great, especially because we worked so hard at having a baby and we wanted a baby so bad, but it's even better than I expected."
The "Giuliana and Bill" star described Duke's birth as the best day of her life. The television personality's only son was officially born on August 29, 2012, weighing in at 7 pounds, 4 ounces, and measuring 20 inches long.
In the latest development, Giuliana announced she was leaving her red carpet coverage role at E!.
The boy's father was the one who got to cut his umbilical cord, while his mother was the first person to hold him in her arms. So far, the little boy hasn't been on the red carpet with his famous parents.
However, the Rancics have shared social media family photos that include him. In June 2020, Giuliana uploaded an adorable image of herself holding Duke's hand while outdoors.
In honor of Mother's Day this year, Bill shared a beautiful photo of his wife and son. Duke's mother has also made it a habit to wish him a happy birthday with a social media post each year.
In September last year, the "Think Like a Guy" author paid tribute to her son and shared how much she adored him. At the time, the television personality's son was turning 8 years old.
In the latest development, Giuliana announced she was leaving her red carpet coverage role at E!. On Monday, the network shared that Laverne Cox, 48, was being pulled as the host of "Live from E!" to replace Giuliana.
Please fill in your e-mail so we can share with you our top stories!