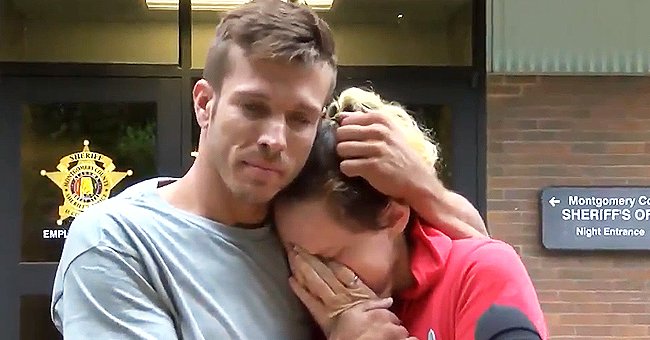 Twitter/WVTM13
Missing 5-Week-Old Boy's Body Found in the Woods – Dad Charged despite Previous Public Plea for Safe Return
A five-week-old toddler who was declared missing has been found dead in the woods, and his father charged with capital murder despite pleading for his son's return.
In a twist of events, a dad who was pleading for the safe return of his five weeks old toddler has been arrested and charged with capital murder after the baby's body was discovered in the woods.
Five weeks old Caleb "C.J." Whisnand Jr. was found buried in a remote wooded area allegedly by his own father, Caleb Michael Whisnand, 32, whose passionate plea was almost convincing.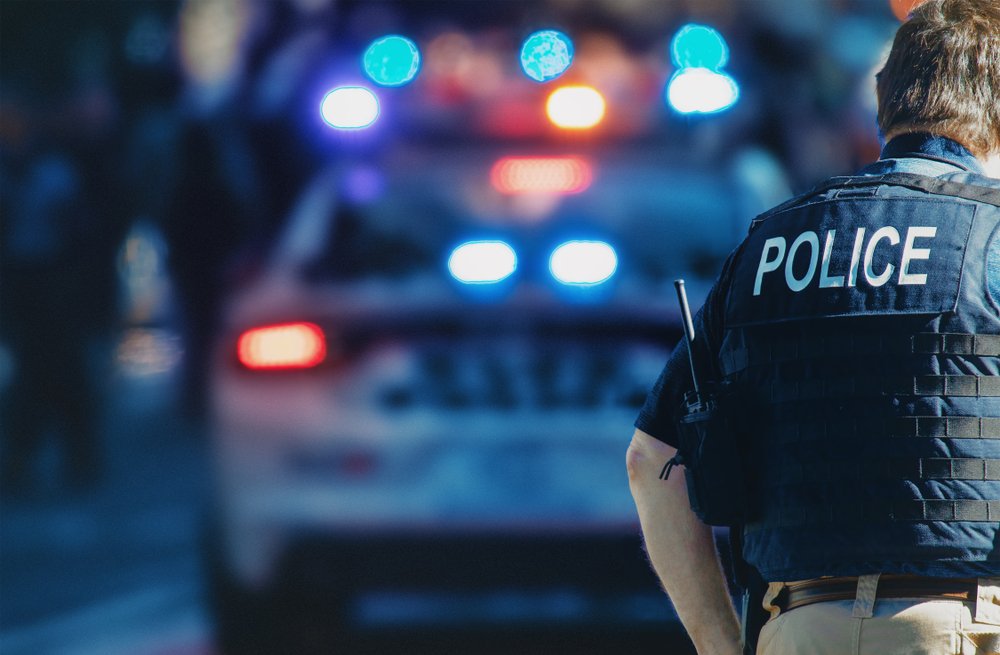 Policeman walks in the street with a police car visible in the background | Photo: Shutterstock
The Montgomery County Sheriff's Office announced that the 32-year-old had been charged for reckless manslaughter following his toddler son's death.
Michael and the baby's mother, 28-year-old Angela Nicole Gardner, spoke to the media earlier on and said that their baby's return would mean the world to them as it took a toll on their family.
According to reports, the cause of the toddler's death remains unknown, including the timeline of his disappearance. He was reported missing on Monday at a gas station. He was said to have disappeared while his dad was paying for gas.
After further investigation, Alabama Law Enforcement Agency discovered that the five-week-old toddler had been missing since Saturday, and Michael took him from Gardener while she was asleep.
Authorities remain hopeful that the toddler is in a good state.
Michael is being held without bond while Gardener is still recovering from the shock of losing her baby. Sources revealed that she was excited to welcome the baby weeks ago but did not celebrate Mother's Day with him.
Sheriff Derrick Cunningham during a press conference, declined to comment on the case, citing that it was difficult to publicly comment on what is yet to yield much information.
He noted more information is still being gathered, and it would be difficult to let things slide now. He admitted that much work remains to be done, but they have brought closure on the case.
Officials raised concerns over the toddler's parents' disjointed press release where they made some false allegations, putting their mental state in question.
Michael supposedly might have done something that led to the death of his son. Earlier this year, he ran into legal troubles for drug-related crimes and reckless endangerment.
In other news, the police have completed a landfill search for a missing two-month-old baby Kyon Jones who was reported missing recently. Authorities remain hopeful that the toddler is in a good state.
Please fill in your e-mail so we can share with you our top stories!