Ludacris' Wife Eudoxie Flaunts Her Curves in a Red One-Piece Swimsuit a Day before Her 35th Birthday
Ludacris' longtime partner, Eudoxie, looked nothing short of stunning as she displayed her curves in a stylish summertime outfit while celebrating her 35th birthday.
Hollywood star Ludacris' wife, Eudoxie, showed gratitude for her 34 years well spent as she moves on to the next age. Eudoxie posted a lovely photo of herself basking in her beauty hour.
The one-photo post included an image of the star soaking up some evening sun that radiated a bright glow on her flawless skin. Eudoxie posed for the photo in a pool.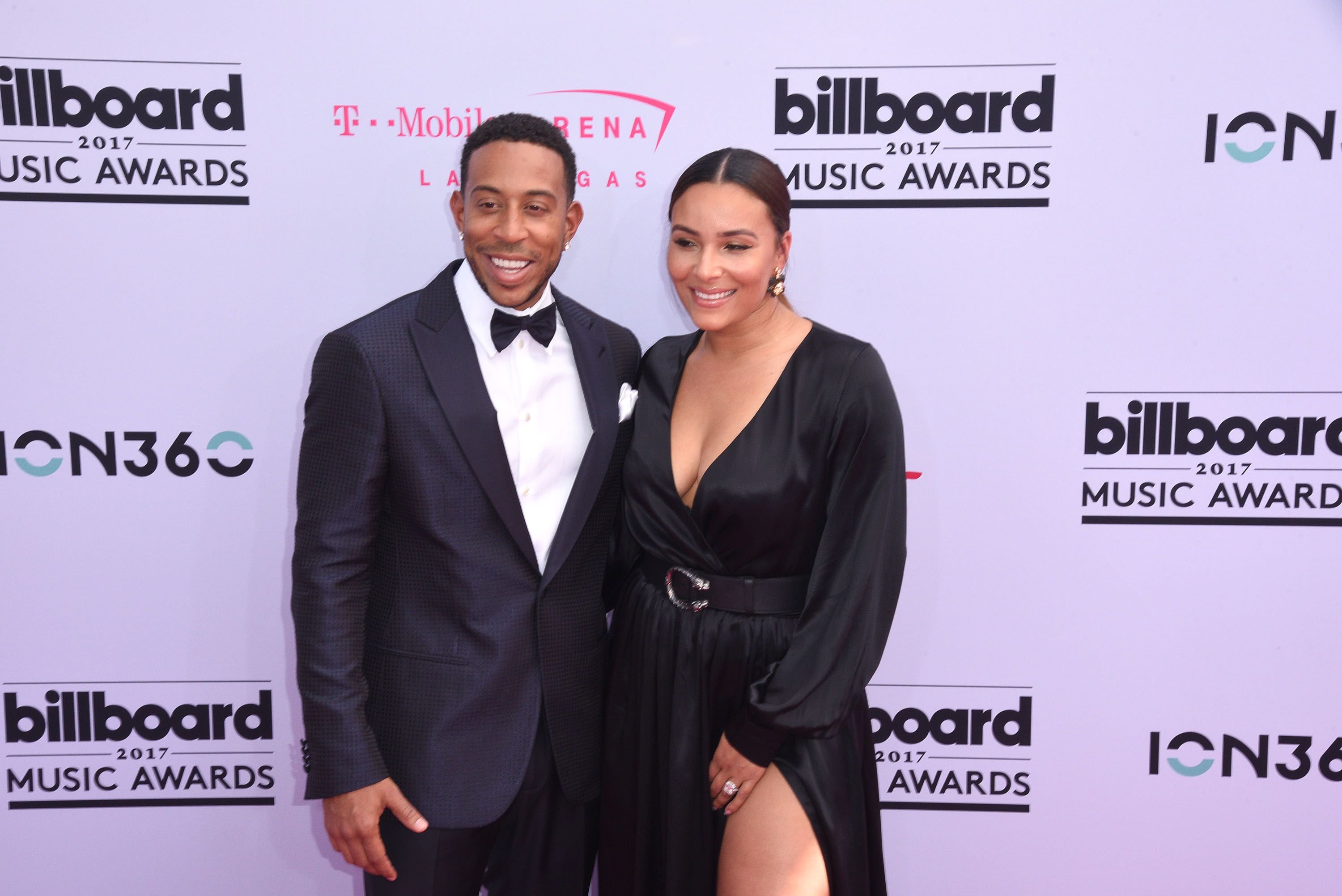 The star, whose body was half-submerged in the water, showed off her upper body clad in a bright red one-piece swimsuit. She led her brunette locks away from her face with a ponytail.
The star model's bathing suit outlined her hourglass figure as it was styled with strappy ropes around her waist. The outfit also featured a plunging vee around its neckline. Eudoxie kept her eyes away from the sun with dark shades. She captioned:
"34, you have been so great to me."
Eudoxie and "Fast & Furious" star Ludacris have been married since 2015 and have a daughter together alongside two of the rapper's kids from older relationships. 
During her 32nd birthday, the mom-of-one opened up about experiencing a miscarriage and going through surgery.
The pair have managed to keep their family away from the public drama for a few years, but this did not come without its fair share of rocky times. From cheating issues to a child custody battle, Eudoxie and her husband have weathered a lot. 
The public figure is a native of Gabon in Central Africa and moved to the United States when she was older. She is very much into charity, and she has reached out to women in Africa and the US through her Unspoken Angels platform. 
The fitness model had a solid commitment to faith which, according to some of her media shares, has helped her in life. The star is also never shy when it comes to getting real on the internet.
During her 32nd birthday, the mom-of-one opened up about experiencing a miscarriage and going through surgery. She was grateful for the gift of life but added that her faith helped her move through the trying times.
Early this year, the philanthropist and her family took a break from the lockdown stress and jetted to an island where they enjoyed a tropical getaway. Eudoxie and her husband shared several photos on social media, showing them live their best lives.