Porsha Williams Wears a Bright Red Catsuit While Back at the Gym
Porsha Williams flaunted her curves as she poured her body into a bright red catsuit while posing in front of some exercise facilities in the gym.
"The Real Housewives of Atlanta" star Porsha Williams is always in the business of wowing her fans whether on TV or via her online posts.
The reality TV star with an impressive curvy body has been expressive about staying in shape by maintaining a disciplined workout routine, using fitness products, and a healthy diet.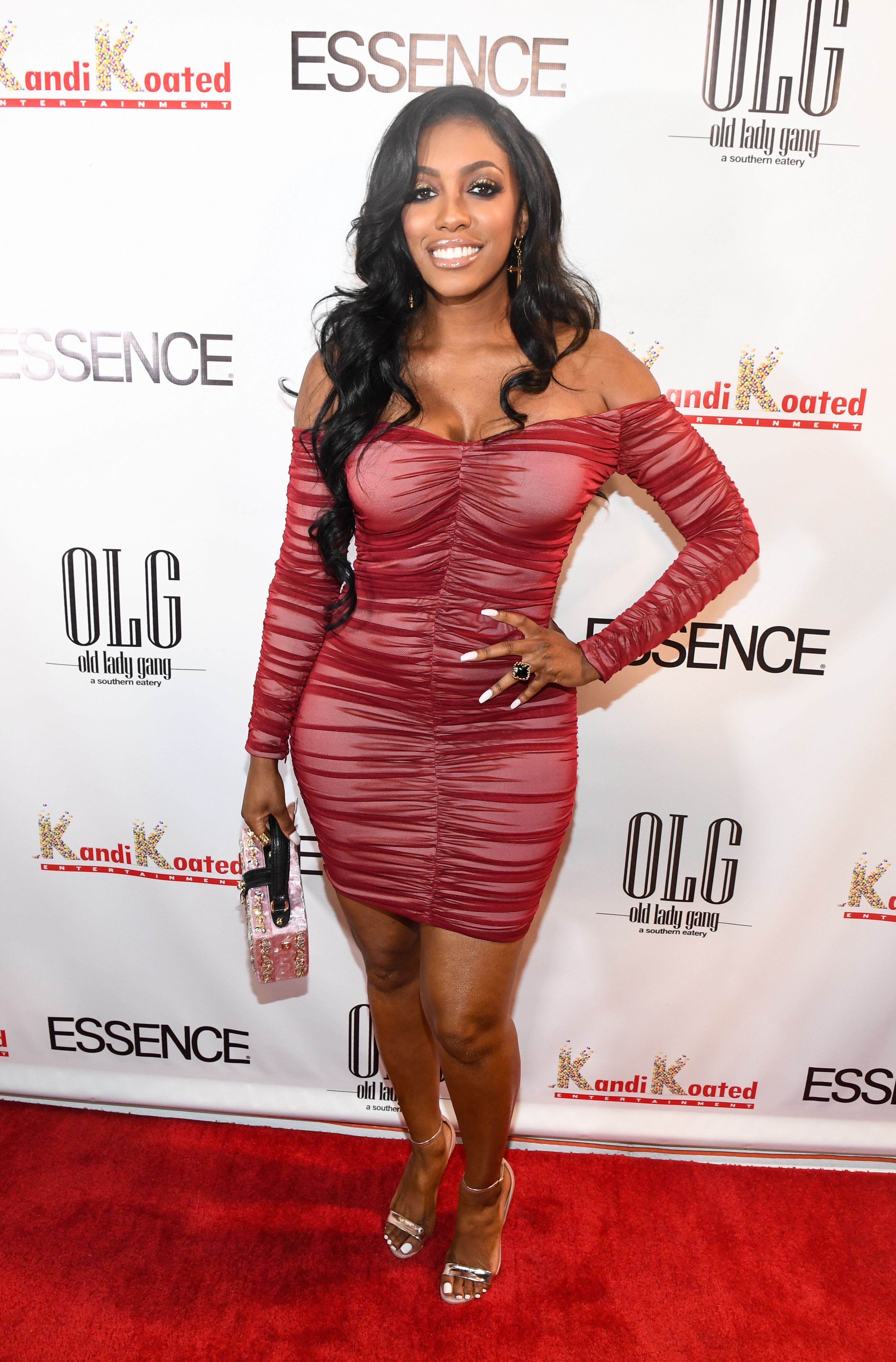 It is a few hours into the weekend, and Williams, who already has a daughter, Pilar Jhena, wants her fans to remember that she is never slowing down with her body goals.
The mother-of-one dressed in a bright red catsuit, matching kicks, and a neck scarf while standing in front of a few treadmills. She added the caption:
"Back at it. Loading……..#BodiedByPorsha Trainer: @iamtherealdp."
Lots of fans liked the adorable post, and many complimented her toned thighs and fit physique. One person even referred to her as a "Stallion." It did not take long before an online blog noticed the celebrity's gym pose.
Via the caption, the source agreed that even though Williams was yet to resume her training, she looked "snatched," and her appearance already spelled out body goals.
Simon has been trolled for having an affair with another woman while dating his fianceé.
While the "RHOA" actress is turning heads with her beauty, she is also in the news over a new love story announcement. Fans would recall the star had ended an off-and-on relationship with her ex, Dennis McKinley, her daughter's father.
More recently, her audience heard the news of her engagement to Simon Guobadia, a former husband to one of her co-stars on "RHOA," Falynn Guobadia.
Williams shared a lengthy write-up on Monday detailing the intricacies of their fairy tale romance. This came shortly after Simon and Falynn explained that they would be ending their union.
The reality star who is more than ten years her fiancé's junior revealed that she has nothing to do with the divorce and they are only enjoying and building a positive relationship.
While this may seem like a love affair from a movie, Simon has been trolled for having an affair with another woman while dating his fianceé. 
The 56-year-old business tycoon debunked the rumor and offered a cash prize to whoever can prove that he was ever unfaithful to Williams or his former wife. Ever since then, Simon has promised his love to his leading woman and confirmed their engagement via a sweet post.