Michael Strahan's Daughter Tanita Matches Her Eye Makeup with Her Painting in a New Selfie
Michael Strahan's daughter, Tanita, showed off her creative side with an Instagram photo showing her matching her eye makeup with one of her stunning paintings. Tanita is the eldest of the former NFL player's four kids.
Michael Strahan enjoyed a career as an NFL athlete before taking on the entertainment industry as a television host. During this time, he welcomed four children who each have their own passions and talents.
The "Good Morning America" co-host's eldest daughter, Tanita Strahan, 29, is passionate about visual art and often shares photos of her artwork on her Instagram page.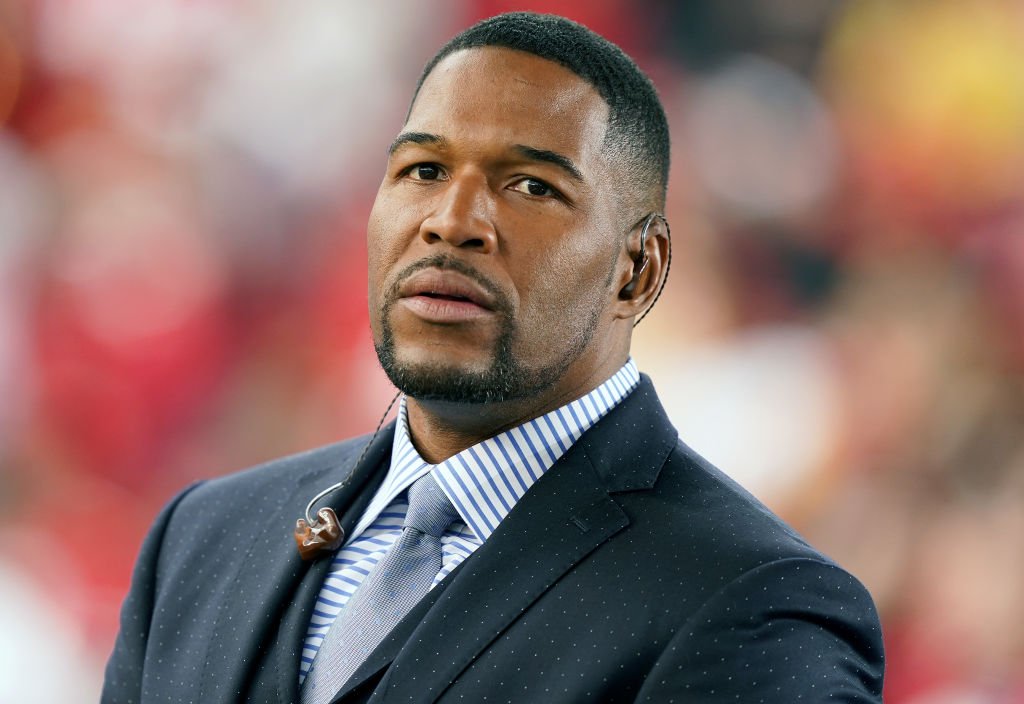 ART AND BEAUTY
In her latest Instagram post, Tanita showed off one of her eye-catching paintings while flaunting her creative makeup, which was done to match the colors of her creative canvas. She captioned:
"I like to match sometimes."
In the photo, Tanita opted to show only half her face, focusing on her eyes which were adorned with dusty red eyeshadow and a yellow streak in the shape of her eyelids. 
On the wall above the curly-haired beauty was a canvas of a painting with red, yellow, and orange lines and shapes and tiny human figures placed strategically in different areas to create a dreamy scene.
FATHER OF FOUR
Tanita, who has a degree from the Institute of Design and Merchandising, is one of two children Strahan shares with his first wife, Wanda Hutchins. He and Hutchins are also parents to Michael Strahan Jr., 26.
The former "Live! with Kelly and Michael" co-host was married to Hutchins between 1992 and 1996. He then married Jean Muggli, with whom he shares his twin daughters, Sophia and Isabella, 16.
A TRUE FAMILY MAN
Strahan's marriage to Muggli ended in 2006, and their nasty divorce embroiled the couple in a public custody battle over the twins that was ongoing until as recently as January 2020.
Despite the failure of his marriages to Hutchins and Muggli, Strahan is a doting father to his four kids and has fostered a great relationship with each of them, cherishing even the difficult parts of fatherhood. 
Being a father-of-four has proved fulfilling for Strahan, who is a bonafide family man. Not only do his kids give him strength, but they are also a source of pride and entertainment for the star.
Earlier this month, he delighted his fans with a hilarious video exposing how his daughter, Sophia, tried to use him in an attempt to make money. While he didn't fall for the hustle, he admitted that he was proud of her efforts.