Inside Victor Garber's Personal Life — He Came Out at 63 and Married Longtime Partner
After coming out at the age of 63, veteran actor Victor Garber married his partner of 16 years. From his relationship to his friendship with Jennifer Garner and his diabetes diagnosis, here is a look into the actor's life!
Victor Garber made headlines when he came out as gay in his early '60s. However, the actor has proved himself to be an inspiration to many more people in the Hollywood LGBTQ community in recent years.
Today, the actor is married to his longtime lover with whom he enjoys a blissful life. What is Garber's personal life like? Read on to get all the details!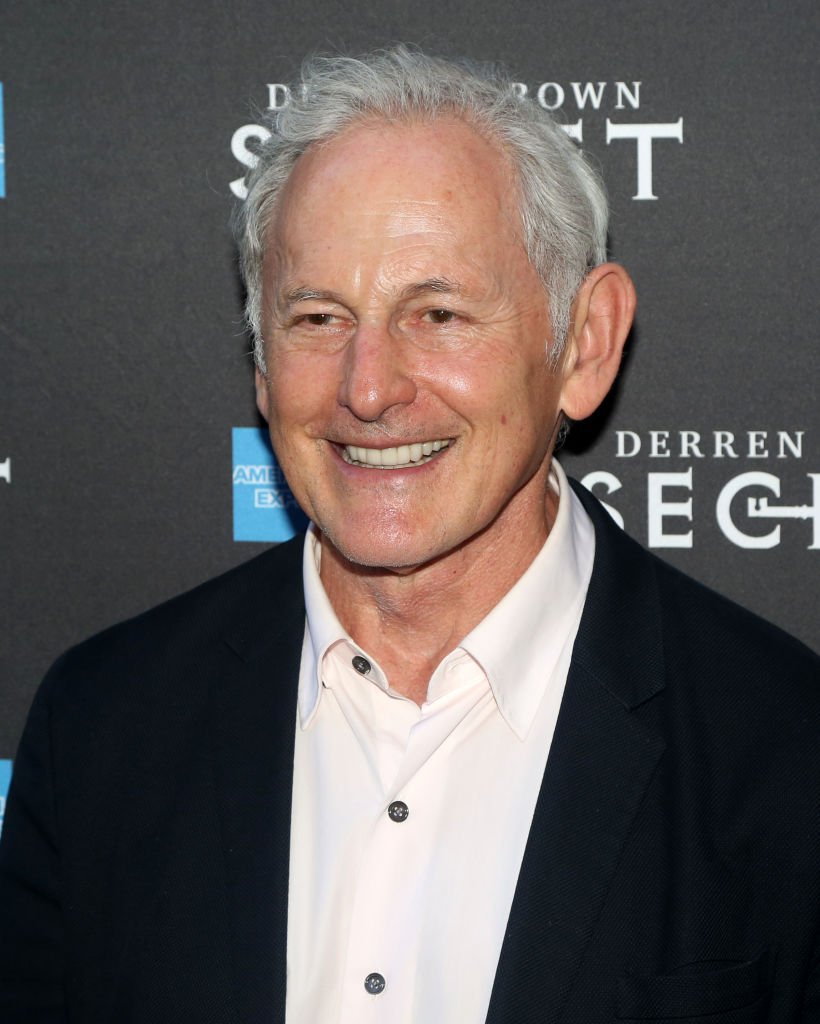 GARBER AND ANDREESEN'S LOVE STORY
Long before Victor Garber became an actor, he was gay. But even after getting into the industry, he never directly opened up about his sexuality. At least not until he was 63.
When asked about his partner in a 2013 interview, Garber noted that he never talked about his sexuality, but everyone knew he was gay.
The actor admitted that he was in a relationship with painter Rainer Andreesen. At the time, they had been together for 14 years and were mostly happy with their low-key romance.
Two years later, Garber and Andreesen tied the knot in October 2015 in Tofino, Canada. The couple proudly shared the good news on their social media.
In 2020, Garber took a trip down memory lane to the year he came out, noting that "Lord of the Rings" star Ian McKellen first encouraged him to come out in 1988.
It might have taken Garber 25 years to take McKellen's advice, but in the end, the actor was more than proud to speak his truth. An inspiring icon!
FRIENDSHIP WITH JENNIFER GARNER
While Garber enjoys a blissful marriage with Andreseen, the actor also enjoys friendships with some of his fellow Hollywood stars, including actress Jennifer Garner.
Garber and Garner were co-stars on the ABC series "Alias," which aired for five seasons between 2001 and 2006. However, following the end of the show, they kept in touch and remained friends.
When Garner married Ben Affleck in 2005, Garber acted as the officiating minister. The duo would eventually separate a few years later.
Once speaking about his friendship with the actress, Garber explained that Garner is very maternal toward him, and he, very paternal to her.
Garber added that they share an unbreakable bond which he is grateful for. It, therefore, comes as no surprise that the actor has extended his love to Garner's children.
Garber described the actress's three children with Affleck as brilliant, noting that he feels like a grandfather to the brood. Moreso, he is also a father figure to Garner and has been supportive of the actress following her split from Affleck.
Now, Garner is reportedly in a loving relationship with actor John Miller. Garber's thoughts? They are great together, and even better, they look good together!
But Garber is not the only one to publicly share his love for Garner, as the actress also makes sure to pay sweet tributes to him on special days like his birthday.
GARBER'S HEALTH ISSUES
Loving relationships are his forte but, Garber has always struggled with his health. The actor has lived with type 1 diabetes since he was 11.
In 2019, the veteran star opened up about the disease, noting that his type of diabetes is for life. Regardless, Garber does his best to live healthily.
The actor eats healthy, and like most people, he exercises when he can. For him, living to see the next day is the ultimate goal. Garber's struggle with the disease has also stirred up a form of activism in him as he now makes it a point of duty to support children living with type 1 diabetes.
To achieve this, Garber works with Beyond Type 1, an organization that gives people with the disease a platform to share their stories.
Even more, the website gives people the chance to ask questions and see how others are dealing and coping with their diagnosis. For Garber, making a change is all that matters, and he does that every day, in his own little ways!