Daily Mail: Prince Harry & Meghan Markle Should Drop Their Royal Titles If They Dislike the Institution So Much
Palace aides are dissatisfied with Prince Harry's continued attacks on the royal family, saying that he should put his title aside if he is unhappy with the monarchy. 
The Duke and Duchess of Sussex have left the royal family and their aides with their hands in their hair as the royal couple continues their rampage against the monarchy. 
Prince Harry and Meghan Markle have shifted their conversation about their former life within palace walls to podcast interviews. The Windsor family is not satisfied with what they are saying.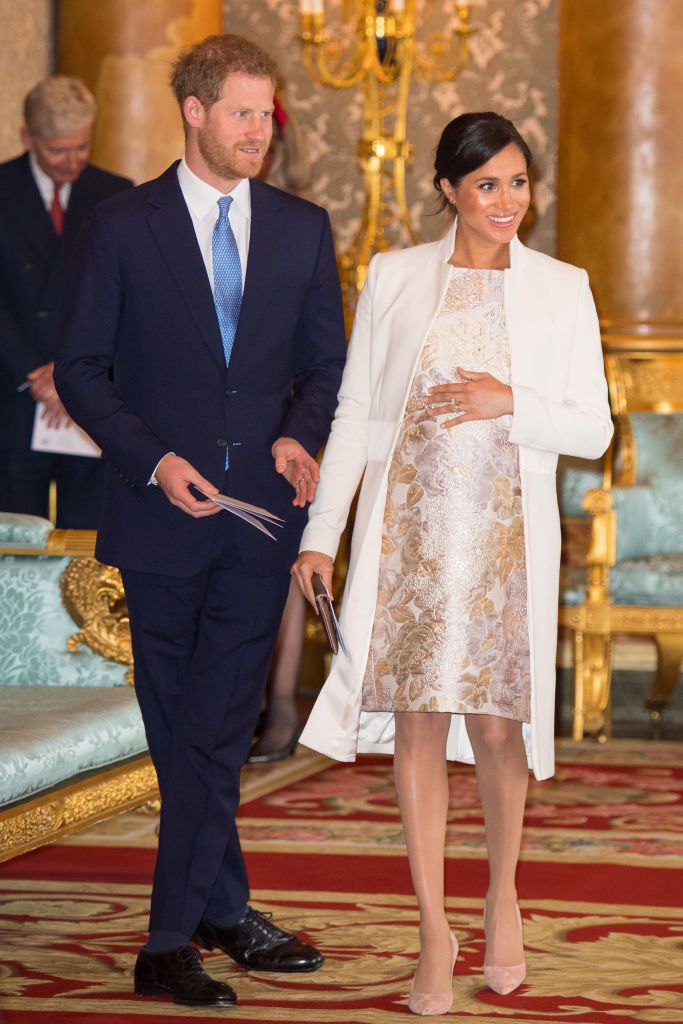 BETRAYING THE PALACE
The senior courtiers from within Buckingham Palace revealed that the royal family experienced a deep sense of betrayal. If Prince Harry and Markle continue in this manner, it could end with losing their titles. An insider shared: 
"There is a growing feeling that if you dislike the institution that much, you shouldn't have the titles."
Should the Sussex's let their titles go, the titles they were given would go into abeyance, which means that they exist but are not used. Markle and her husband already parted ways with their HRH titles. 
Prince Harry said he wanted to be a different parent to his father in an interview with US star Dax Shepherdhttps://t.co/2dffKNXHy6

— Birmingham Live (@birmingham_live) May 16, 2021
SPILL THE BEANS
Now living their best independent lives in Montecito, California, Prince Harry and Markle are not holding back when sharing their experiences as part of the royal family. 
Markle released her first children's book titled "The Bench" with the front page showcasing her first name and royal title.
Prince Harry opened up about the difficult relationship with his father, Prince Charles, during an interview with Dax Shephard. The royal's candid approach landed him in hot water with the palace aides and other royal family members. 
Prince Harry Duke of Sussex sits down in the attic today to charm our pants off with his intellect, wit and thoughtful stance on approaching mental wellness. We feel so lucky to have been able to sit down with him- what a joy. 🍒🍒🍒 pic.twitter.com/ZxzZJMYcOg

— Armchair Expert Podcast (@ArmchairExpPod) May 13, 2021
BREAKING THE CYCLE
Amongst the hot topics that the Duke of Sussex touched on during his sit-down with the actor was how he is adapting his parenting style so that he won't make the same mistakes that his father did. 
Prince Harry referred to Prince Charles's cold approach to fathering his two sons, something that Prince Harry is intentionally not trying to inherit from his father. Prince Harry shared: 
"I've experienced some form of pain and suffering because of the pain and suffering that perhaps my father or parents suffered. I'm gonna make sure I break that cycle."
Prince Harry says his life is 'like the Truman Show' in candid new podcast interview hosted by Hollywood actor Dax Shepherd https://t.co/2cwcvMZ6b3

— Daily Mail Femail (@Femail) May 13, 2021
FUEL ON THE FIRE
The Duke of Sussex's revealing conversation with Shephard is adding fuel to the already large flame. This is the second long-form interview that the royal has used to shed insight into the difficulties he experienced behind closed palace doors. 
The British public expressed their dissatisfaction with Prince Harry and Markle after their sitdown with Oprah Winfrey in March, with 58% believing that the Sussex's should lose their royal titles. 
Prince Harry said in a new podcast discussion that his life as part of the Royal Family was like the Jim Carrey film "The Truman Show." https://t.co/4qHZWX4rI9

— KRMGtulsa (@KRMGtulsa) May 14, 2021
Despite the use of their titles hanging in the balance, Prince Harry and Markle are continuing to use them even if the general public doesn't approve. Markle recently made use of her title when publishing her first book. 
Markle released her first children's book titled "The Bench" with the front page showcasing her first name and royal title, which resulted in backlash from the public, saying that she wants the best of both worlds.