Deadline: John Travolta & Bruce Willis to Reunite in a New Movie 27 Years after 'Pulp Fiction'
Hollywood A-listers Bruce Willis and John Travolta will be working together again for their new upcoming film since their last project over 20 decades ago.
Bruce Willis and John Travolta are said to star alongside each other for the first time in 27 years in the action-packed movie "Paradise City."
Chuck Russell directs the film, and production is said to start on May 17 in Maui, Hawaii. The last movie the pair starred in was "Pulp Fiction."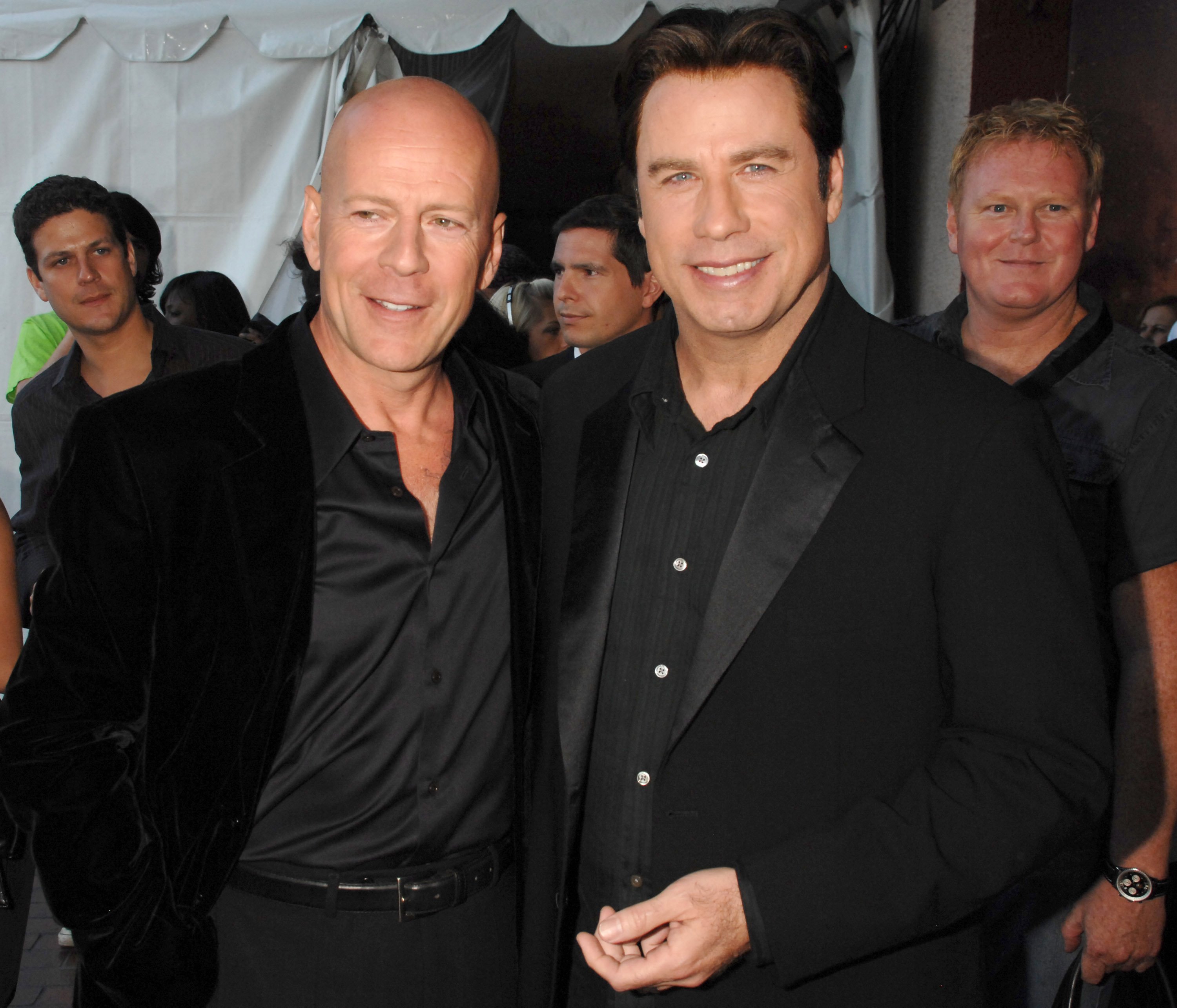 BEING CO-STARS
In the new film, Willis plays renegade bounty hunter Ryan Swan, who must survive his way through the Hawaiian crime world to seek revenge on the kingpin, played by Travolta, who killed his father.
According to Deadline, the project is said to be similar to "Miami Vice." Actress Praya Lundberg has bagged the lead female role.
Producer Corey Large, is co-writing the upcoming movie. He has been looking to make this reteam between the pair since 2006.
This is Willis and Travolta's fourth time starring in a film together. They played boxer Butcher Coolidge and mob guy Vincent Vega, in the movie mentioned earlier in 1994.
Before that, the onscreen duo co-starred on "Look Who's Talking" and its sequel with Willis lending his voice on the character of baby Mikey to Travolta's James.
Travolta recently made headlines when his 21-year-old daughter Ella recreated the "Grease" dance for the Super Bowl commercial.
HIS DAUGHTER ELLA
The singer and his child paid tribute to his iconic dancing in the 1978 classic. The ad also featured Martha Stewart, among others.
In the ad, Ella shows her dad, who is beyond frustrated, how to use the camera right on his phone. The father and daughter then performed the iconic dance together.
TRAVOLTA ON FATHERHOOD
The 67-year-old is a doting father of three who is notoriously private about his family life. However, he recently got candid about being supportive of his kids.
Travolta shares his kids with his late wife, Kelly Preston. Their second-born Jett also died in 2009. His youngest child is his son Benjamin and his older sister Ella who is making a name for herself in the entertainment industry.
The New Jersey native shared he is mentoring Ella during her showbiz journey while revealing he wants to help them with what they want to do in their lives, he shared in an interview with Esquire Spain.