Damon Weaver, Reporter Who Interviewed Barack Obama at 11, Dies at 23 – Details of His Death
Damon Weaver sat down with Barack Obama in 2009 and became the youngest person to interview a sitting president. He was eleven years old at the time. 
Damon Weaver, the young student who interviewed Barack Obama, passed away on May 1, 2021. He was 23 years old. Weaver's sister, Candace Hardy, confirmed that he died from natural causes. 
Weaver made headlines and set a new record when he managed to secure a sit-down conversation with Barack Obama in 2009. The student was only 11 years old when he interviewed the president.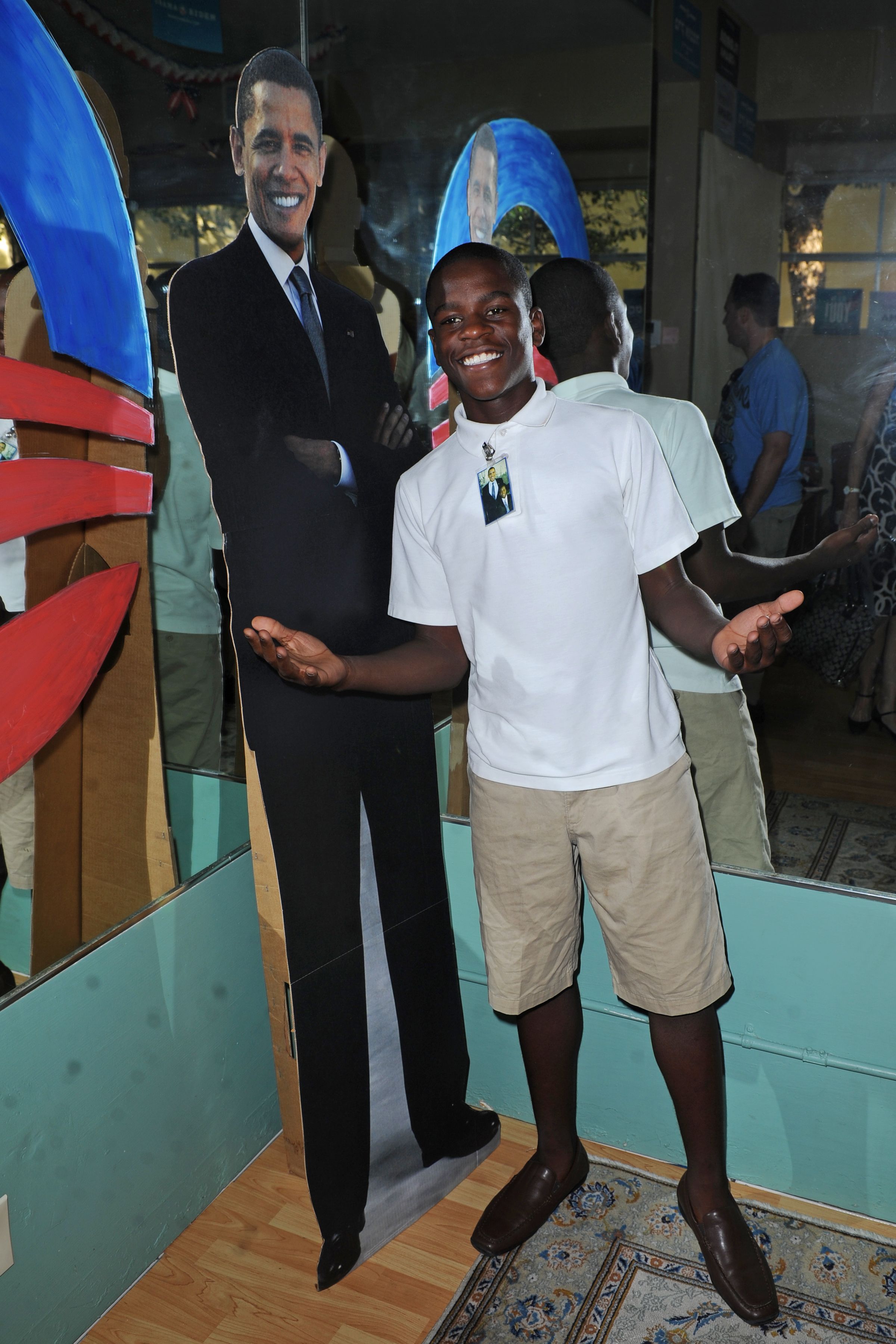 LOVING PERSON
Weaver's ten minutes with Obama were life-changing, and he went on to interview a long list of A-liners that established him as a noteworthy up-and-coming journalist.
Despite his outstanding journalistic work, Weaver is remembered for his warm personality and willingness to help in any situation. In the wake of his death, Weaver is remembered by his family as follows: 
"He was just a nice person, genuine, very intelligent. Very outspoken, outgoing. He never said no to anybody. He was very helpful."
Damon Weaver, the kid reporter who gained national acclaim when he interviewed Pres. Obama at the White House in 2009, has died at age 23, his family says. https://t.co/WcqKotF24K

— NBC News (@NBCNews) May 16, 2021
BIG PLANS
The 23-year-old was in the process of completing his degree in communications at Albany State University in Georgia. After graduating high school, Weaver earned a scholarship to pursue tertiary education. 
After chatting with President Obama, Weaver extended an invite for the president to be his homeboy.
Weaver was planning to return to university in the fall, where he was working toward becoming a sports journalist, with his ultimate dream being to cover the National Football League. 
Kid reporter who interviewed Obama dies at 23 https://t.co/0bFgEP8Uge pic.twitter.com/9gn4v4lVa5

— The Hill (@thehill) May 16, 2021
MATTERS OF EDUCATION
Education was an important matter for Weaver, even from a young age. During his conversation with Obama in 2009, Weaver compiled 12 questions which were all primarily related to issues in and around the school system. 
The safety of his local community was another thing that was very important to Weaver. At 10 years old, he found himself on national television asking difficult questions about violence. Weaver said: 
"By day, it's safe for me to play outside, just as long as my friends and I stick together. But at night, it's a different story. Sometimes it's like the Wild West out here."
Damon Weaver who, at 11 years old, gained national attention when he scored an interview with President Barack Obama, making him one of the youngest people to interview a sitting president has died at 23. https://t.co/vSDVs5Cpo0

— The New York Times (@nytimes) May 15, 2021
KEEPING TRACK 
Weaver continued to make the news throughout the years, with WPTV keeping track of him as he graduated high school in 2016. The young man shared his aspirations of becoming a news anchor and providing a better life for his mom. 
At the time, Joe Biden, who was vice president, encouraged young Weaver to pursue his dreams of journalism and shared that he thought Weaver would become an excellent anchorman. 
"@Austynzogs: Damon Weaver, who at 11, in 2009 became the youngest person to conduct an interview with a sitting president,died May 1 at age 23,his sister, Candace Hardy,confirmed Thursday. She said his death was due to natural causes.Weaver met President Biden, NFL stars,Oprah pic.twitter.com/iBrxHz6kGr

— GIDITRAFFIC (@Gidi_Traffic) May 16, 2021
Weaver was always comfortable around the people he interviewed, despite their status. After chatting with President Obama, Weaver extended an invite for the president to be his homeboy. 
The student counted President Obama, President Biden, and Oprah Winfrey amongst the people who had agreed to be his friends. He also sat down with NFL stars and a string of other celebrities during his time as a journalist.