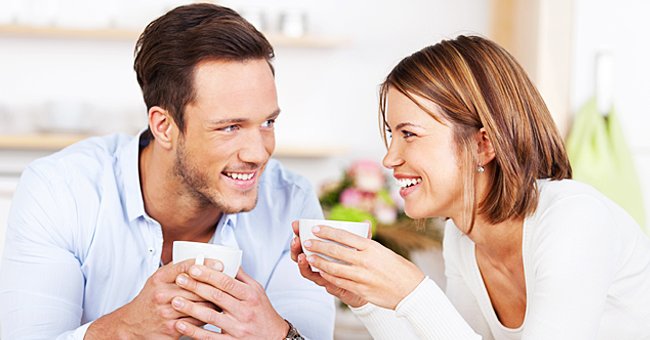 Shutterstock
Daily Joke: A Wife Asks Her Husband If He Would Remarry If She Died
Sandra wondered what life for her husband, Joel, would look like if she died; hence she asked him a variety of questions about how he would do life as a widower. Read on to see his hilarious answer.
Sandra, 44, started to think about how life would continue without should she suddenly die. Sandra was especially curious about how her husband, Joel, would adapt to life as a widower.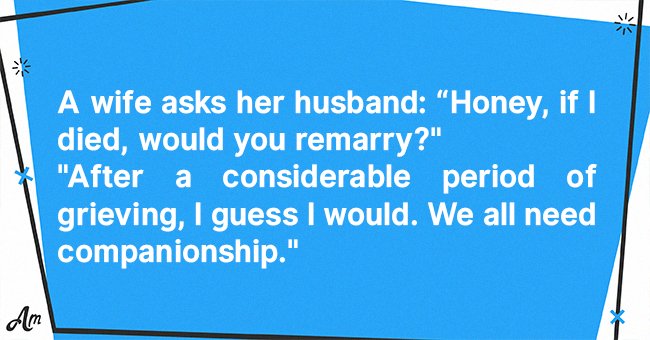 Source: Amomama
The 44-year-old wife turned to Joel over dinner one night and laid out a few questions to be able to get a sense of what life without her would look like for her husband.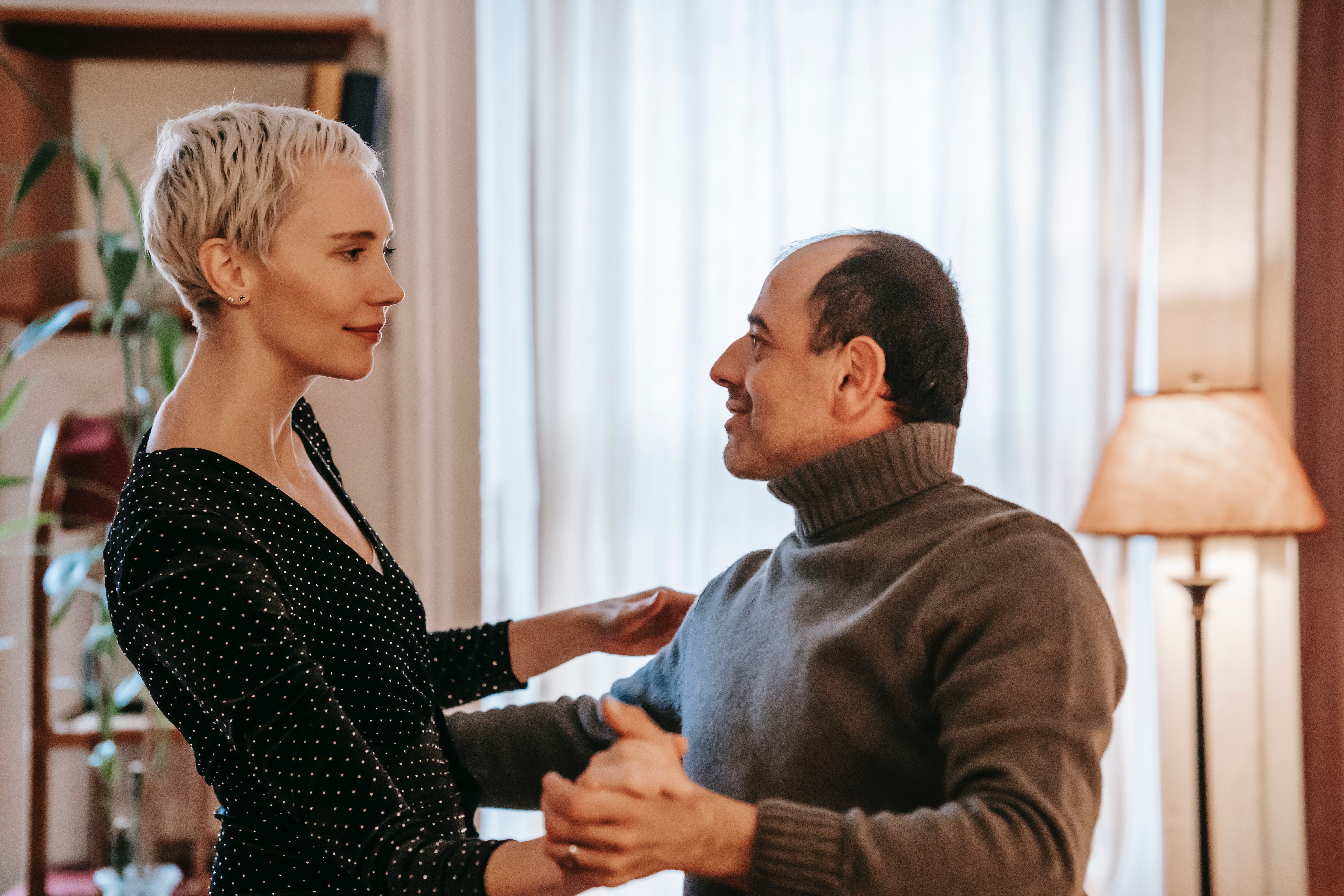 A man and a woman looking at each other as they dance. | Pexels/ Gary Barnes
Sandra introduced the topic a bit cautiously, not wanting to cause Joel to worry about her unnecessarily. Her curiosity was the driving force behind her eventually asking the first question. She asked:
"Joel, if I were to die would you marry again?"
Joel looked at his wife with a surprised expression on his face. He pulled up his shoulders and nonchalantly replied that he would most likely find a new companion because he wouldn't manage with the loneliness.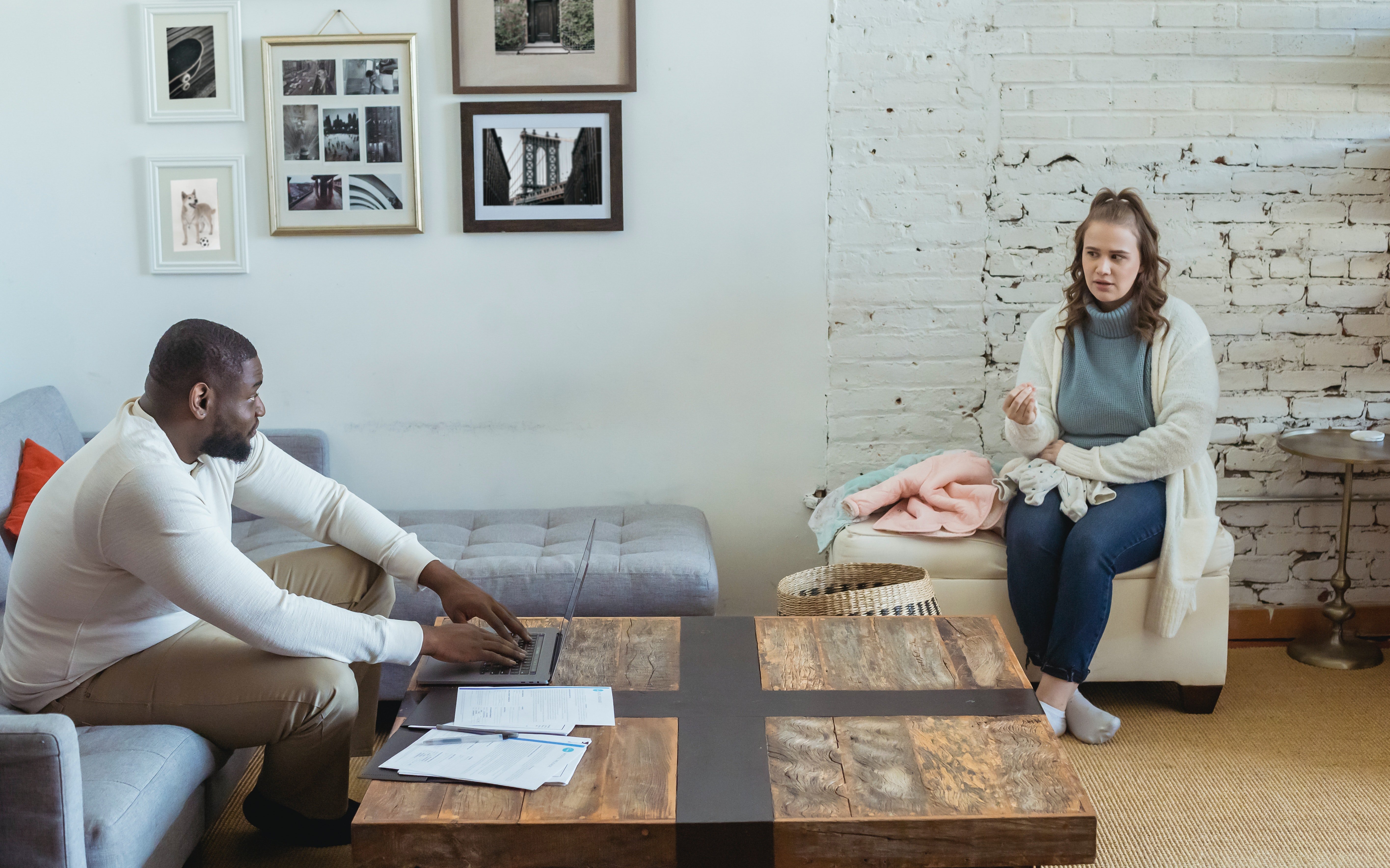 A man and woman talking to each other while seated. | Pexels/ Keira Burton
Sandra then pursued the topic even further, asking her husband if his new wife would move into their new home. Once again, Joel gave a sensible answer that it would only make sense for the new woman in his life to move in with him.
Another question followed with Joel's wife wanting to know if his hypothetical new wife would sleep in their bed with him. Joel indulged his wife, replying that the new woman would have to sleep with him in the new bed.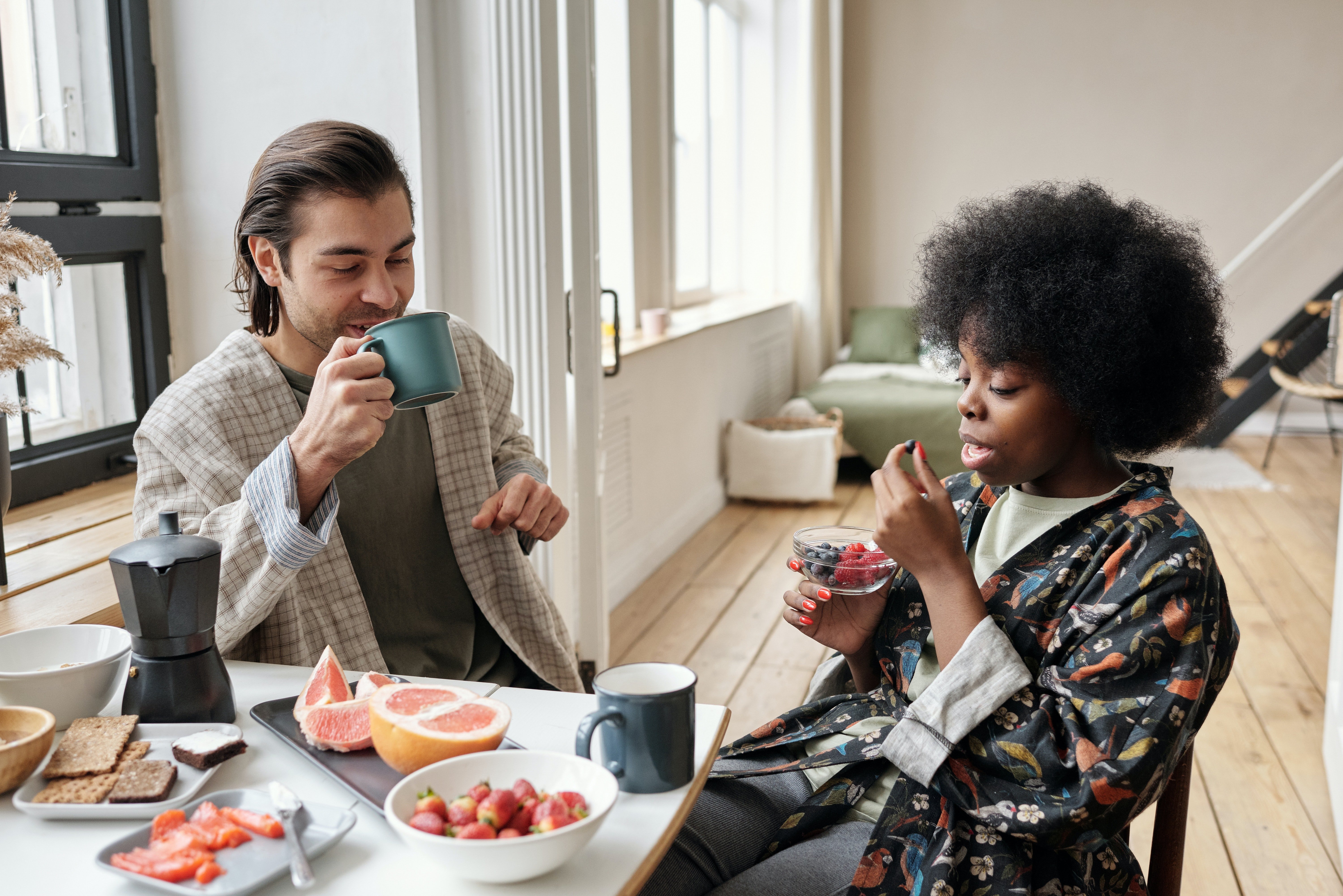 A man and woman drinking tea together. | Pexels/ Jack Sparrow
Sandra listed off a plethora of other questions, trying to assert whether Joel's new wife would simply slip into the role that she played in his life without too much fuss.
The 44-year-old had one last question for her husband, who was slightly annoyed with her. She looked at him with a serious expression and asked if the new wife would also use her golf clubs.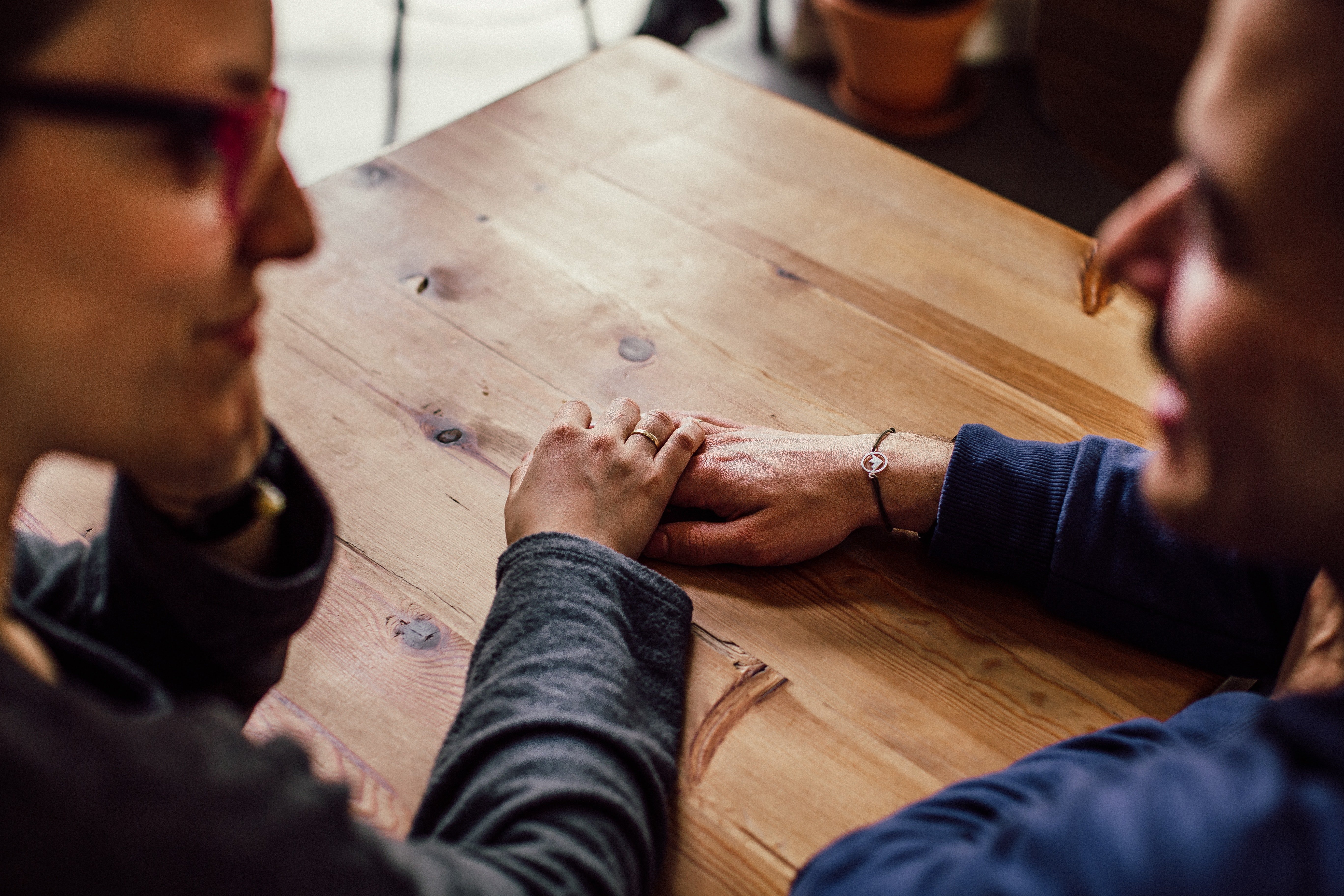 A man and a woman holding hands. | Pexels/ Juan Pablo
Joel looked surprised at Sandra's question and replied to her with a sense of shock in his voice. He took her hand gently replied to his wife, saying:
"Of course not sweetie, she's left."
Please fill in your e-mail so we can share with you our top stories!