Heavily Pregnant Fantasia Dons a Pink Fishtail Dress during Her Baby Shower
Fantasia Barrino gave her fans a glimpse of her awesome baby shower by sharing multiple videos and pictures from the event on her Instagram Story. 
With the countdown to when Fantasia Barrino gives birth to her and husband Kendall Taylor's first child together, they held a baby shower for their unborn child on Sunday. 
The occasion had everything from pink outfits to cute baby gifts, pink cakes, friends, family, love, and laughter. Barrino ensured her fans were not left out of the event as she shared proceedings and moments with them on Instagram.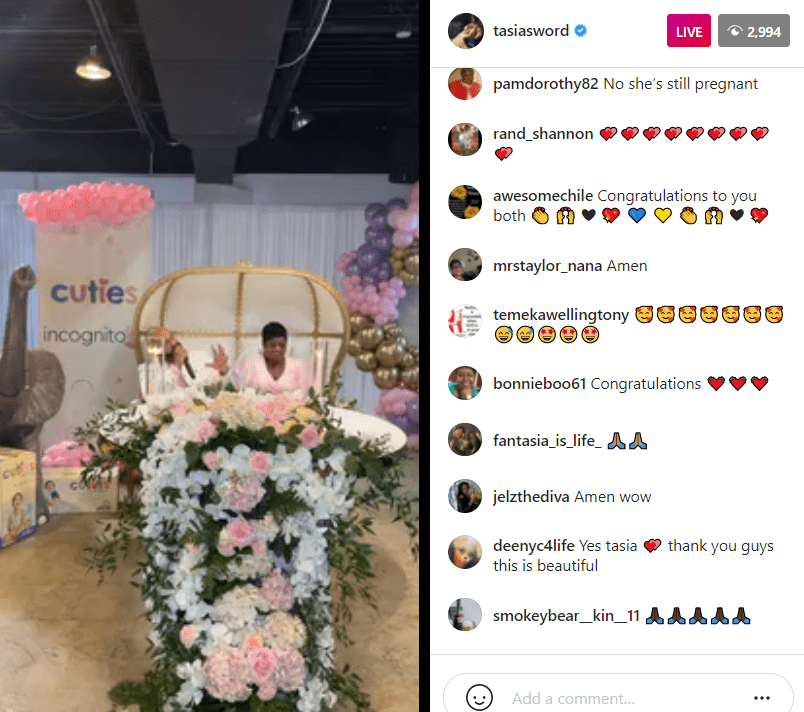 The singer let her fans access the event via Instagram Live. About 3,000 persons followed the baby shower on the platform, with many of them congratulating her and her husband and also saying "Amen" to their prayers. 
Barrino also shared videos and pictures from the shower on her Instagram Story. One of these clips showed her in a stylish pink dress, with her big baby bump hard to miss.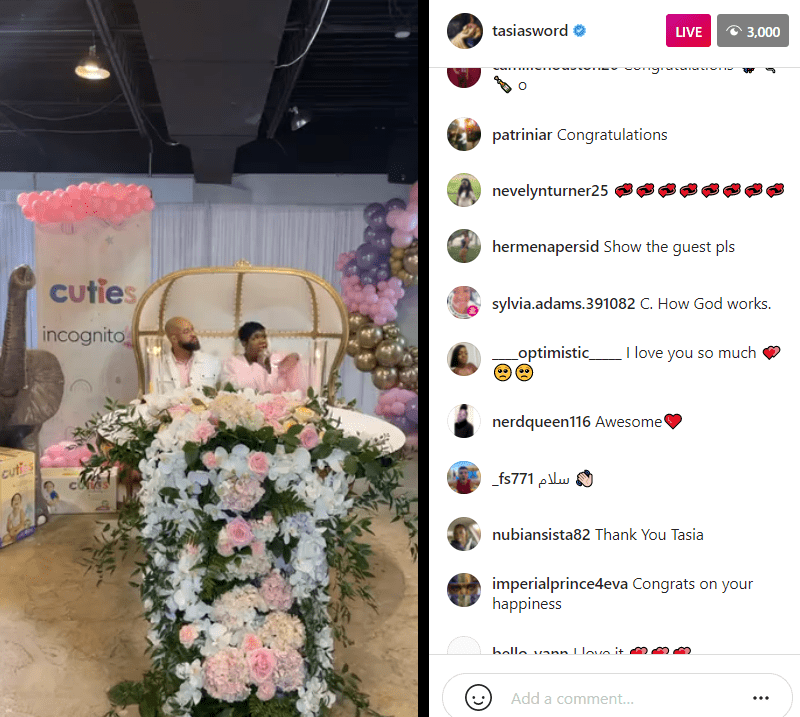 In the clip, Barrino stood under a canopy of balloons, stretching her hands up and sideways as she swayed her hips. She rocked short hair and wore loop earrings.
The expectant mother also shared a snap showing her and Taylor sharing a passionate kiss while standing on the stage. Taylor looked handsome in a pink long-sleeved buttoned shirt, white pants, and brown shoes. 
Barrino revealed that she was hospitalized after experiencing contractions.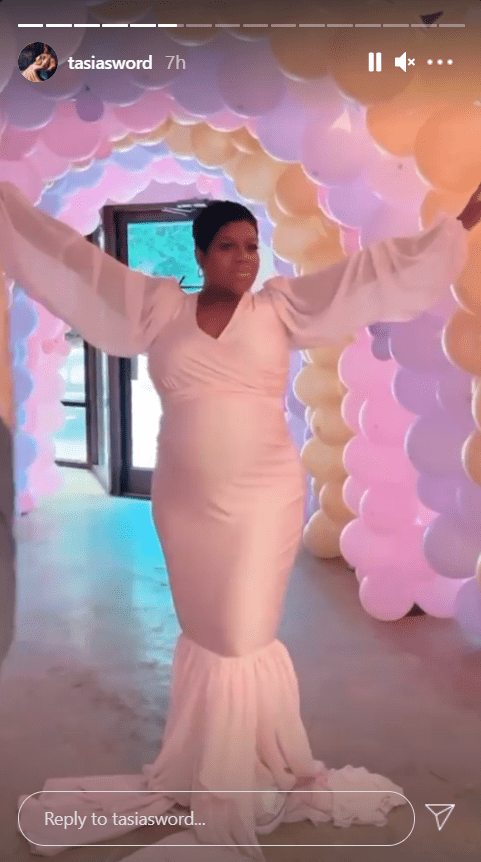 In another clip, Barrino smiled as she posed with many packs of Cuties baby diapers and a huge stuffed elephant. The 36-year-old's two children, Dallas Xavier, 9, and Zion Barrino, 19, were not left out of the event. 
She shared a video showing Dallas holding a box of cookies and cake. She also shared a picture of her, Dallas, and Zion smiling during the festivities.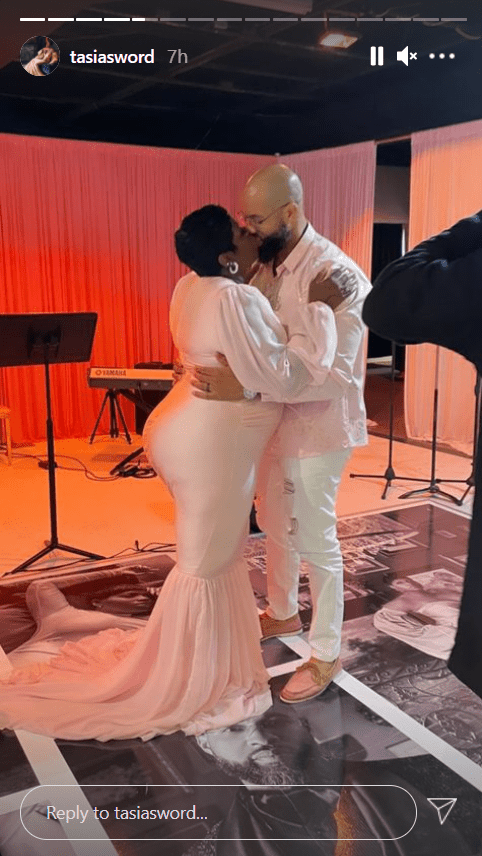 Since announcing her pregnancy, Barrino has been keeping her fans updated with news of her unborn baby. In January, she revealed she and Taylor were expecting a girl.
In April, Barrino revealed that she was hospitalized after experiencing contractions. She said her baby girl wanted to come out early and thanked her husband for supporting her while she experienced the contractions.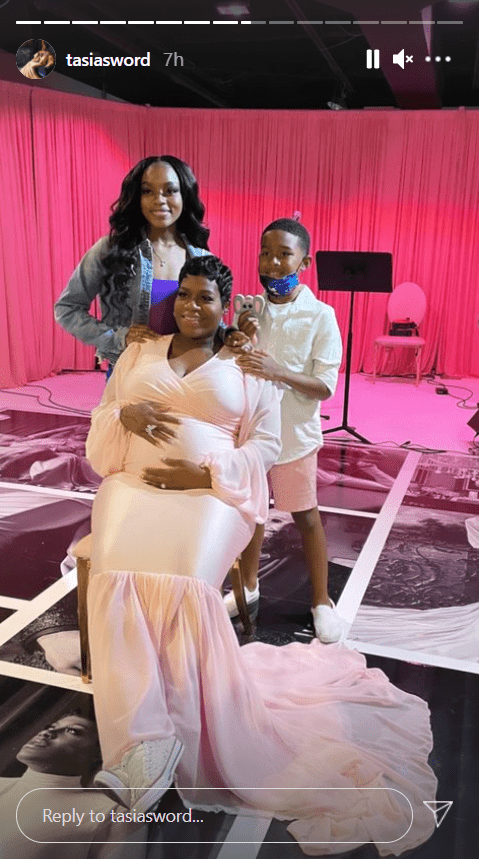 Later, the former "American Idol" winner provided another update on her condition, revealing she had been released from the hospital. She also thanked her fans and supporters for their prayers.