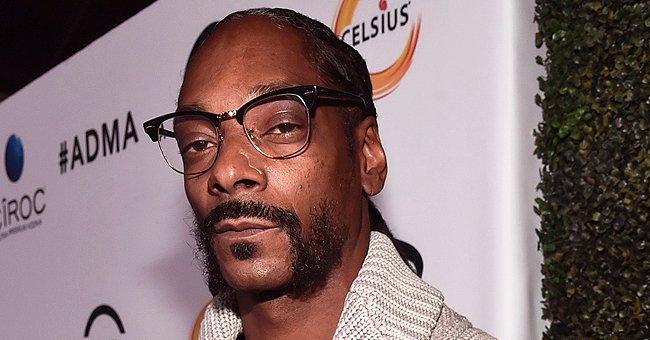 Getty Images
Snoop Dogg's Daughter Cori Broadus Reveals She Tried to End Her Life as She Shares New Photos
Snoop Dogg's daughter recently opened up about the state of her mental health when she took to social media with shots from a lovely outing with her beau, whom she also had words of appreciation for.
Snoop Dogg's gorgeous daughter Cori Broadus almost took her own life recently but luckily for her, she had family and her boyfriend to help keep her grounded.
Over the weekend, she took to her Instagram page to share an appreciation post dedicated to her beau and her family. It included pictures taken from a picnic they shared in a serene location.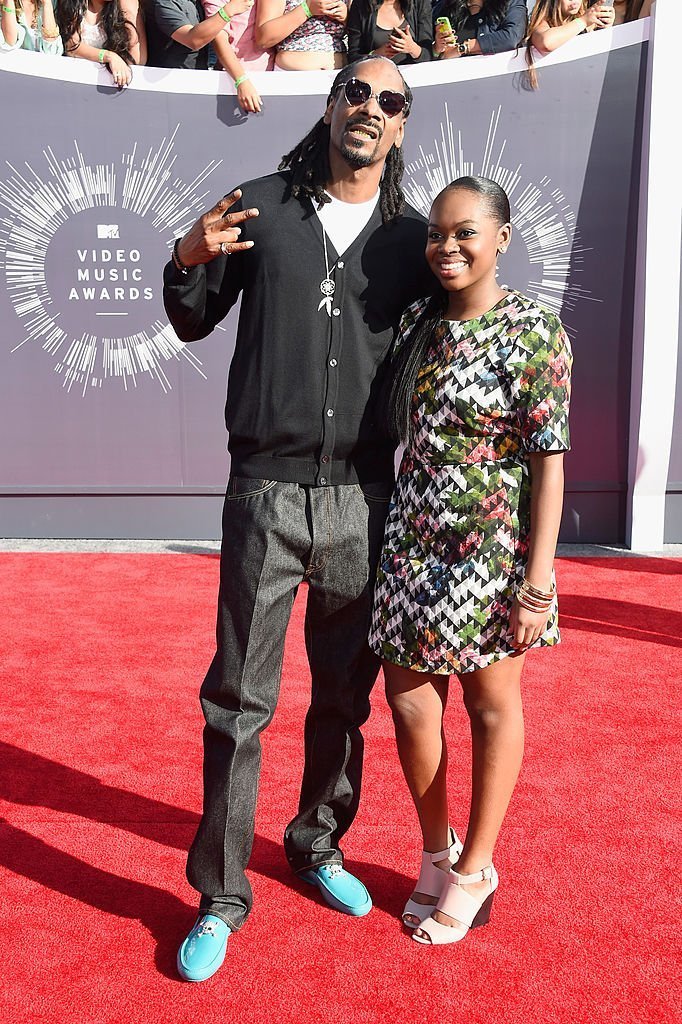 Snoop Dogg and Cori Broadus attend the 2014 MTV Video Music Awards on August 24, 2014 | Photo: Getty Images
The picnic was purple-themed, and it seemed to have been organized by Broadus' boyfriend, Wayne Deuce. One picture captured a mini blackboard that had purple words scribbled on it.
The words began with a declaration of love before going on to talk about how "this time" is their opportunity to "get their minds right" for a "healthier lifestyle."
In her caption, Broadus opened up about her mental health and those who lent her support. She began by revealing that her mental health "has not been great," then she went on to add in a rather dismissive manner that she had attempted to end her life.
The aspiring singer has beaten many odds and has even survived lupus.
Broadus did not elaborate on the details of her botched attempt, but she thanked her family and lover for giving her a reason to live and teaching her that life is more than materialistic gain.
Her beau, Deuce, also shared the same montage of snaps on his Instagram page. He expressed relief that they could get some "fresh air" and ended the caption like Broadus did — with the Mental Health Awareness hashtag.
The pair received positive comments and praise from their fans; Deuce, for sticking by his woman while she battled her demons, and Broadus, for having the courage to display her vulnerability.
Broadus is the youngest of Snoop Dogg's children with his wife, Shante Broadus. The couple has been married for 23 years and shares two other children, sons Corde and Cordell Broadus.
Fans hope that Broadus, who seems to be in a better place now, will remain positive in the future. The aspiring singer has beaten many odds and has even survived lupus; she will not fail now.
Please fill in your e-mail so we can share with you our top stories!